Christel Khalil
By Jillian Bowe on June 28, 2009

Sucks to be Cane...
By Jillian Bowe on June 22, 2009

Its all about to hit the fan...
By Jillian Bowe on June 19, 2009
Did I hear things right today on
Y&R
when gumshoe Paul (
Doug Davidson
) said to Nina (
Tricia Cast
) that Lily was a good judge of character, and with a straight face no less? I think I just felt Dru rolling over in her watery grave.
With Genoa City being a gossipy town, hasn't Paul heard of Lily's (
Christel Khalil
) track record with men? Kevin (
Greg Rikaart
) gave her an STD, Daniel (
Michael Graziadei
) decided to take up porn viewing as a hobby, Billy (
Billy Miller
) hustled her about baby Delia's paternity, and now comes the news that Cane (
Daniel Goddard
) isn't the Chancellor heir and Phillip III (
Thom
Bierdz
) is still alive.
READ MORE
By Jillian Bowe on June 19, 2009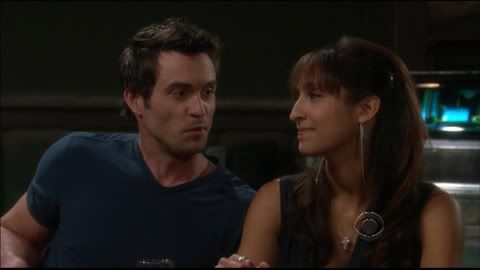 Cane (
Daniel Goddard
) and Lily (
Christel Khalil
) are about to face their biggest obstacle yet— cancer on
The Young and the Restless
. Mrs. Ashby will battle ovarian cancer later this year, says the source, and it's set to be a tear jerker for fans. With this latest development, look to see some familiar faces turns up in fair Genoa City to support Lily during her ordeal. Will she kick the bucket, or against all odds ala
Phil Collins
, overcome her toughest challenge yet? Stay tuned.
By Jillian Bowe on June 15, 2009
Forget not messing with Texas (sorry
Jamey
and
Mel
), you don't mess with Slick Vic (
Eric Braeden
)!
By Jamey Giddens on June 10, 2009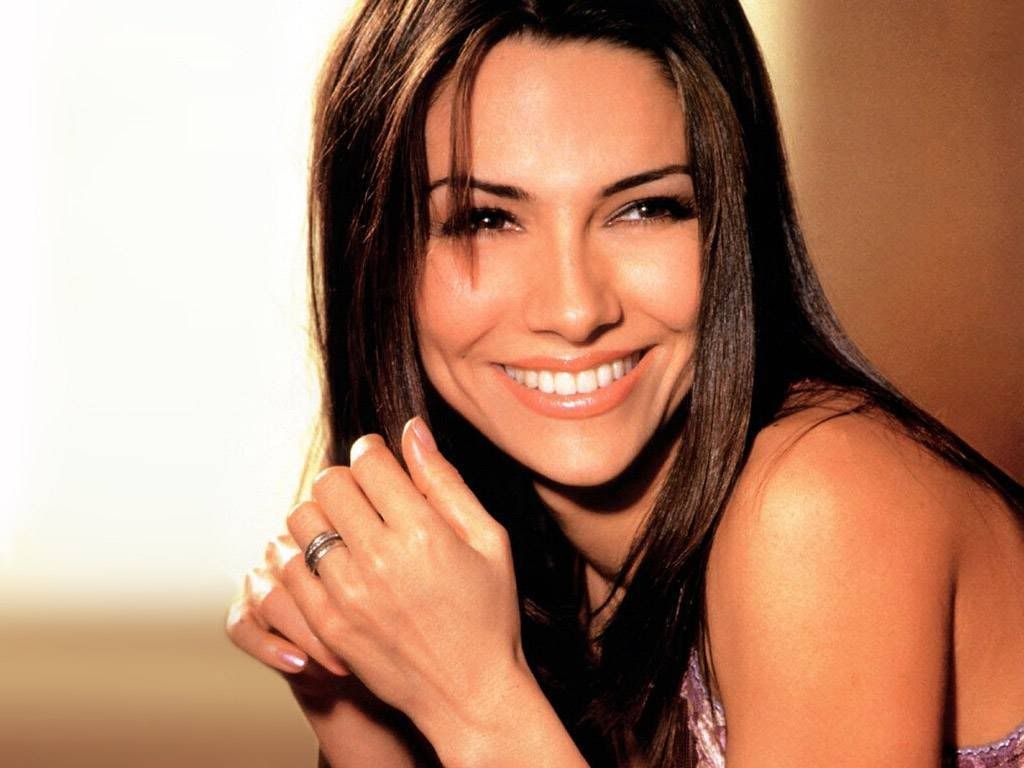 Inspired by
Babs
and
Chris Goutman'
s
recent casting coup
, I got to thinking about what the next ultimate casting power move should be for the best soap not currently airing on television —
As The Executives Turn
. Since I don't see
Eric Braeden
leaving
The Young and the Restless
to play a new German mob boss, or Mikkos Cassadine on
General Hospital
anytime soon, I came up with the next best thing. What if Babs,
Auntie Ri Ri
and
Uncle Paul
convinced
Bob Guza
's muse herself,
Vanessa Marcil
(ex-Brenda) to join daytime's hottest show in the role of Victoria Newman McNeil Howard Carlton Hellstrom?
I'm sorry, licensing fees be damned, I can count six people right off the top of my head who could be shown the door in order for Ms. Marcil to make her way to Genoa City. When she last returned to GH, 800,000 viewers returned with her. Name another soap star who can spike numbers like that? Y&R should get Marcil's people on the horn ASAP! READ MORE