Clementine Ford
By Mike Jubinville on September 30, 2009
I don't know about you, but in trying to catch up on
The Young and the Restless
, I found very few light moments. The show's dark turn has had seemingly every actor in a hospital scene this year pouring out grief. Billy (
Billy Miller
) was explaining his reasoning to Mackenzie (
Clementine Ford
) on why Victor should not get Colleen's heart. Never putting his anger aside for even one second, he said, "That old man's time is up. I say give him a bucket, let him kick it." What was your favorite line of the day? You know the drill...hit the comments!
By Luke Kerr on August 10, 2009
Mac (
Clementine Ford
) tells Chloe (
Elizabeth Hendrickson
) she's with Billy (
Billy Miller
) in this clip, but my favorite line is when Chloe tells Mac "I know that you like the whole granola thing and it actually kind of works for you." Granola, what a perfect description of Mac.
By Jillian Bowe on July 23, 2009
By Luke Kerr on July 01, 2009
Mac (
Clementine Ford
) confesses her love for Billy (
Billy Miller
) on
The Young and the Restless
.
Who should Billy be with?
By Jillian Bowe on June 27, 2009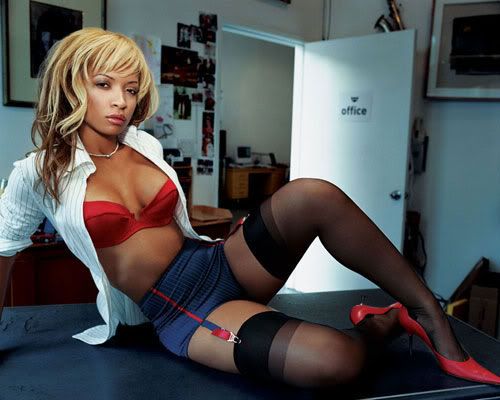 Not everyone is feeling
The Young and the Restless
storylines these days. Former video vixen-turned-author
Karrine Steffans
took to her
Twitter page
about current storylines and casting decisions.
On Michael Muhney's portrayal of Adam 2.0:
I really need Y&R to get new writer & to fire this new gay bad acting Adam. Does Y&R have a Twitter page???
On Clementine Ford (Mac)

OMG. New-Mac looks SO OLD! Why? And yes, this chick w/ the stuffed cat creeps me out. They're messing up my soap!

African-Americans on Y&R


Right, all the black folks have disappeared. Hmmm...I need this show to have a Twitter page. They got some 'splainin' to do READ MORE
By Jamey Giddens on May 27, 2009



The Young and the Restless star Clementine Ford gave a refreshing interview with Access Hollywood about her coming out process, her stint on The L Word and why she wanted to do a soap. You know, Ford is definitely taking some time to gel in the role of Mackenzie "Mac" Browning, but seeing how natural she is in interviews makes me want to give her a little more time. I know, I know, I ripped her recently on the podcast, but there's something about Ford that makes me want to see her succeed in the part. I've seen more than one soap superstar take years to grow into their roles—a couple who became Y&R superstars—so I will continue to hold off on the emergency Wishful Re-Casting of Mac for the time being. Let's just hope Ford can figure out a way to infuse her performance with some of her easygoing real life personality.