Connie Fletcher Staton
By Jamey Giddens on May 24, 2008
I didn't think it was possible for me to find the show more enjoyable than I already do, then I saw tonight's episode "Sexy Single Chicks" which introduced a no-so-imaginary bitch in the form of
Nip/Tuck
's Jessalyn Gilsig. Gilsig's bitchtastic Gina was one of my favorite parts
Nip/Tuck
's early seasons so it was quite the treat to see her up to very Gina-esque tricks on IB. And I don't know which of Andrew Miller's lines were more quotable.
My fave paraphrased:
Jessalyn to Eden: We're like the Black Panthers, now let's go screw some white men.
Check out the episode out right here. And if you haven't already, you have to subscribe to this amazing show!
By Luke Kerr on May 02, 2008


Check out the first episode of Imaginary Bitches' first episode "Eden Gets Bitch Slapped" and tell us what you think!
By Jamey Giddens on May 02, 2008
Eden Riegel (ex-Bianca, All My Children) will hold a live chat tonight on the official Imaginary Bitches website at 11:30 /10:30 c. Be sure to log on and dish with Eden about the premiere of Imaginary Bitches tonight at 11/10c!
By Jamey Giddens on May 02, 2008
In just a little under an hour and a half (10 pm c/11 est) our girl Eden Riegel's new web series Imaginary Bitches is set to debut on You Tube and in honor of the occasion Luke and I are providing special Bitches and BAM-related content for you guys all evening. So if you're staying in for a low key Friday night, hang here with us and tell your friends! First up is this knee-slapping clip called The Saddest Girl in Paris from the Imaginary Bitches page on You Tube, www.youtube.com/ImaginaryBitches.

By Luke Kerr on May 02, 2008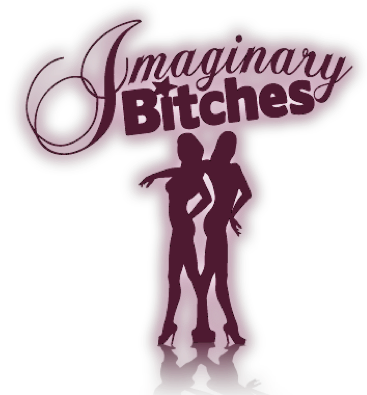 Tonight at 11E/10C is the
You Tube
premier of
Imaginary Bitches
and Daytime Confidential is going to be covering it here on the blog.
While waiting for the show to premier we thought it might be fun if fans of the show's daytime stars Eden Riegel (AMC), Greg Rikarrt (Y&R), Elizabeth Hendrickson (Y&R & AMC) and Connie Fletcher Staton (AMC) shared their favorite memories of their respective characters or if you're one of the lucky people to have met one of the stars we'd love to hear your story.
One of my all time favorite Bianca moments was that scene at Erica's wedding where all the Kane women stood in front of the mirror. Classic stuff that was. As a Greenlee fan I always loved Bianca and Greenlee's dynamic that revolved around their mutual relationship with Leo. That was such a fun time to be watching All My Children.
I'm loving Elizabeth Hendrickson on the Young and Restless but it was Frankie and Maggie that made her a "must watch" actress for me. Now on Y&R who wouldn't enjoy Hendrickson's character making Lily's life a living hell? Thank you so much for that.
Greg Rikaart as Kevin Fisher is one of the reasons I watch the Young & Restless. Kevin's done a lot of bad things but it's Rikaart's ability to show Kevin's more sympathetic side even though his mother Gloria has so screwed with his mind that it would be anyone's guess if he could ever be "normal" makes me enjoy almost every scene he is in.
It was a sad day in All My Children fandom for me the day that the show had Connie Fletcher Staton's Erin Lavery fall victim to the Satin Slayer...er...Pancake Killer. Of all the Lavery's Erin was the one I most wanted to see survive and it's unfortunate that the show wasn't able to figure out some way to keep her around.
By Daytime Confidential on April 30, 2008
Emmy winning actress Eden Riegel drops by Daytime Confidential to dish with Luke and Jamey about her new webisodic series Imaginary Bitches premiering on You Tube on May 2nd.
Imaginary Bitches is the story of a single girl named Eden who is struggling to figure out how to keep going when all her friends are in serious relationships and have no time for her. What might you ask is Eden's solution to the loss of her friends? Make up her own. Only these friends turn out to be real bitches. Tune in to hear Riegel talk about her new role and...
Discuss her upcoming movie with Jack Black called "Year One" and her Emmy winning role as All My Children's Bianca Montgomery, the first Lesbian character from a core soap family. We discuss her pairing with Elizabeth Hendrickson in the popular couple "BAM" and why, with her mother Erica Kane in jail, Bianca hasn't returned to Pine Valley. READ MORE