Constance Towers
By Melodie on January 09, 2010
I hope
General Hospital
fans are ready for a little bit more of the dark side to come their way.
Constance Towers
is set to reprise her role as super villain Helena Cassadine on the sudser, according to
Soap Opera Digest
. The actress returns to Port Charles during February Sweeps and will mix it up with Nikolas, Lucky and Elizabeth. What does Helena have up her sleeve this time?
By Luke Kerr on October 05, 2009
General Hospital's
Constance Towers
visited with
Soap Opera Source
about Helena's return, the Cassadine/Spencer feud and Helena targeting Elizabeth (
Rebecca Herbst
) in the coming weeks.
In the coming weeks Helena will target Elizabeth because of her relationship with Nikolas. Why is Helena so protective of her grandson?

Helena has targeted Elizabeth because of her tremendous fixation on Nikolas. No woman will ever be good enough for him. First she was after poor Emily, then Rebecca, and now poor Elizabeth. A few years ago Helena tried to poison Elizabeth because she was with Nikolas. This happened on her yacht. Don't forget that Elizabeth is a Spencer because of her marriage to Lucky so there is the old Spencer-Cassadine feud to consider also.
Read the entire interview at Soap Opera Source. READ MORE
By Luke Kerr on August 10, 2009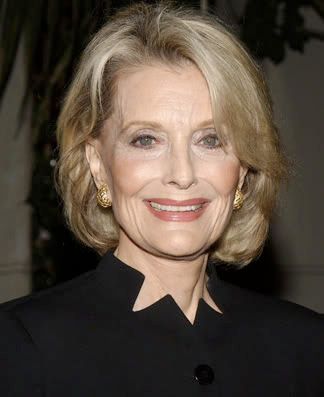 After Helena flew off to destinations unknown it was rumored Constance Towers would return later in the year. According to SOAPnet, Towers will be back in Port Charles on September 30— the same day Anthony Geary returns as Luke.
By Daytime Confidential on April 22, 2009
On today's ABC episode of Daytime Confidential Luke, Jamey, Regan and Tina discuss the latest in All My Children, General Hospital and One Life to Live storylines and news, including:
Jamie Luner makes her Pine Valley debut. Chuck Pratt blames his writing woes on Eden Riegel. Pratt Falls, the series, debuts in reaction to Pratt's comments. Bobbie Eakes has a connection to cult hit Sordid Lives.
Helena Cassadine returned to torment the citizens of Port Charles. As a fan of all things Cassadine - except Sam McCall - Luke is ecstatic, but are Jamey, Tina and Regan? Billy Dee Williams returns to the "hospital" in General Hospital, but why? General Hospital is set to debut in HD and the filming is looking better, with the exception of a few people who look like they hit a bad tanning booth. Tristan Rogers believes that General Hospital: Night Shift was the pathway to the future. Why is it that stars like Rogers and the majority of fans understand what is going on, but the executives don't?
Talia becomes the latest victim of One Life to Lives' serial killer, wouldn't it be nice if it were Stacy? Viki provides advice to Clint. Should Viki be Llanview's "talk to" or should she be driving story? Jared and Natalie are protecting Chloe's identity. How long can this last before it comes out? Could Destiny's brother be the rumored love interest for Rachel Gannon?
All this and much more on today's twitterpated ABC episode.
Help support and improve the Daytime Confidential podcast: Take a few minutes to fill out the two Daytime Confidential listener surveys: Listener Survey A l
Be sure to leave your comments on all the latest goings on in the world of soaps by calling the Daytime Confidential comment line by calling 917-677-9757.
Listen to Daytime Confidential by clicking on the Daytime Confidential Player at the bottom of this post or Download us for FREE via iTunes. Vote for us on Podcast Alley. Add us as a Friend on MySpace and Facebook.

READ MORE
By Luke Kerr on April 14, 2009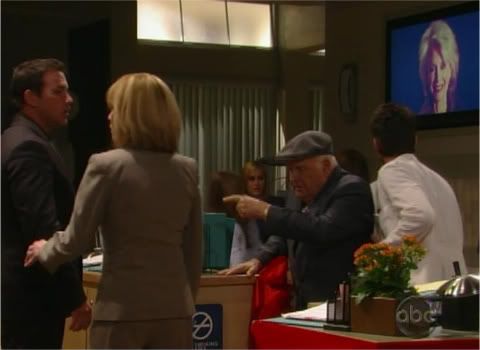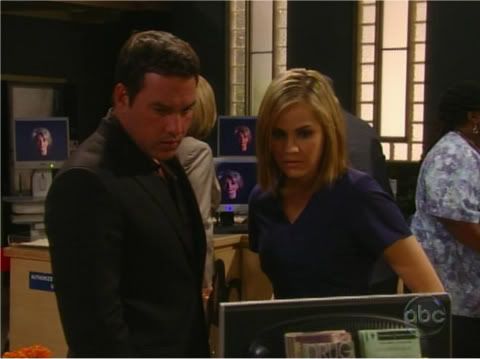 Helena Cassadine (
Constance Towers
) is back! I am in Cassadine heaven. Watching
Nancy Lee Grahn
,
Tyler Christopher
,
John Ingle
,
Leslie Charleson
and Constance Towers all in one scene, even if Towers only appeared on TV and computer monitors was - dare I say it - awesome. The only thing that could make it better would be if TPTB announced that
Stephen Nichols
was reprising his role as Stefan and that a casting call was going out for the character of Stavros. Here's to hoping Towers and Helena stick around a lot longer than they are intended. More pictures after the jump.
READ MORE
By Regan Cellura on March 17, 2009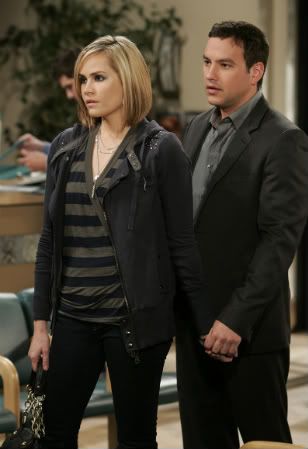 Here's the Scoop! 03.17.09
OH and Happy St. Patty's Day! Drink it up, if you're old enough.
As mentioned yesterday in Catching Up With Constance, Helena returns just in time to ruin the opening of the new General Hospital. April 13th is the day and in true Cassadine form, Helena messes with the hospital computers (where's a Jackal when you need him?) and cuts the power to GH. Helena's intended target? Nikolas! Granny pops up on the hospital monitors to level a threat against her grandson. But is Helena already messing with Nik? Remember, RUMORS say Rebecca is in town because of Helena and the secret phone calls (we SHOULD be seeing more) are SAID to have Helena on the other end. This Rebecca crap isn't working for me (I know, between her and Ethan, I sound like a broken record) and the only way it will work for me is if Rebecca is really Emily. I'm sorry; I don't see the point of the character especially not at the expense of other actors who have been RUMORED to be getting the ax. My question is why are Nikolas and Rebecca holding hands?
Robin and Jason scenes... Just for you Season. Will they be discussing Robin's woes or Michael's condition? Most likely both. READ MORE