Constance Towers
By Regan Cellura on March 16, 2009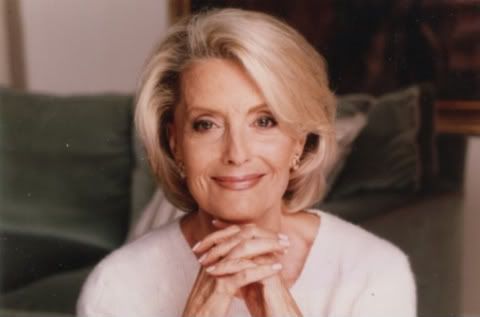 TVGuide's
Michael Logan
caught up
with
Constance Towers
on her return to
General Hospital
as Helena Cassadine. In true Helena form, she returns to screw with the peeps of Port Chuck.
Ultraglam superbaddie Helena Cassadine returns to General Hospital April 13 just in time to screw with the hospital's computer system and ruin the grand opening of the new nurse's station. The killer granny – played by Constance Towers – will plunge the ceremony into darkness, then appear on the monitors to announce she's back to raise hell and wreak vengeance on her grandson Nikolas (Tyler Christopher). Chaos ensues.
It looks like we have a date for the new hospital debut! Towers' return to General Hospital is only one of things happening for the actress with a guest role on the March 29th episode of Cold Case. Constance will also appear alongside John Aniston (Days of Our Lives) and former As the World Turns star Jesse Lee Soffer in The Awakening of Spring. READ MORE
By Regan Cellura on March 10, 2009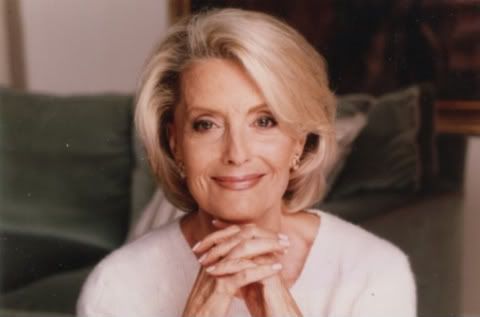 I know we've already dished about the great
Constance Towers
return as Helena Cassadine on
General Hospital
. The actress has confirmed the news on her
official website
. Constance and Helena return this April. To celebrate her return, check out some classic clips of Constance as Helena after the jump.
READ MORE
By Regan Cellura on March 05, 2009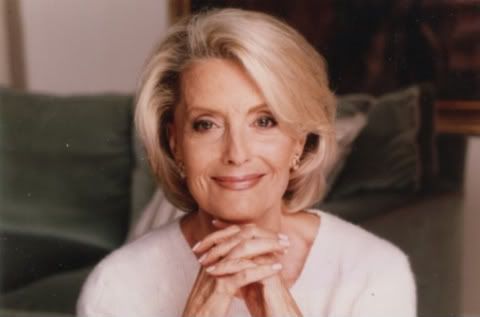 Here's the Scoop! 03.05.09
We're going to make today a Q & A day. Tomorrow will be an off day unless my new internet is hooked up early enough to blog. Ask away and I'll answer what I can.
So Luke loves the Cassadines and he always calls for a resurgence of all things Cassadine and to most that means their evil ways. Nikolas is always seen as the good Cassadine and I'm still trying to figure out what kind of Cassadine Alexis is supposed to be. They seem to forget that Sam is a Cassadine which sucks for the Sam fans but is ok by me. Apparently a RUMOR is out there that the ultimate Cassadine is returning. Helena! This RUMOR say Constance Towers MAY be returning in April. Why the return? I'm not sure but ever since Natalia Livingston returned as Rebecca and not as fan favorite Emily Quartermaine fans have been clamoring for Rebecca Shaw to really be Emily and have said Helena should be involved in the fake death. Word of Caution… the Helena RUMORS supposedly are coming from SID and while it's a great mag sometimes their RUMORS are more miscommunication than actual facts. READ MORE
By Luke Kerr on December 19, 2008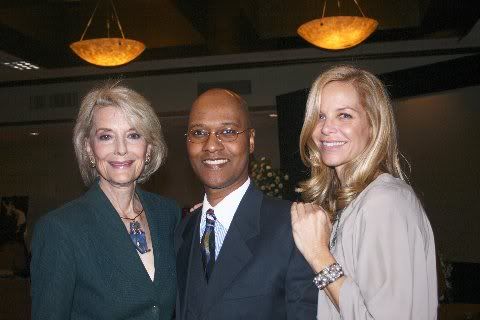 General Hospital's
Constance Towers
recently attended the memorial service for
Beverly Garland
at the Grand Ballroom of the Universal City Hotel. Be sure to visit
Canyon News
for a profile on Beverly Garland. Pictured from left to right; Constance Towers,
Tommy Garrett
and
Carrington Goodman
.
Photo Credit: Teresa Priem
By Belinda on September 22, 2008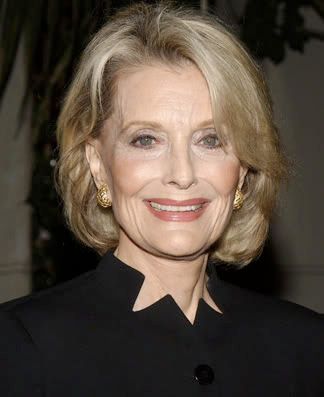 September 22, 2008, Burbank, CA – The Falcon Theatre presents Richard Alfieri's Six Dance Lessons in Six Weeks, the second production in its 2008-2009 "Bringin' the FUNNY" All-Comedy subscription season. Constance Towers, star of Broadway and the popular soap opera General Hospital, and Jason Graae, award-winning musical theater and TV actor, star in this revival of the Broadway and international hit play, directed again by Arthur Allan Seidelman and choreographed by Kay Cole.

It's hate at first sight when Lily (Constance Towers), a formidable retired woman, hires Michael (Jason Graae), an acerbic ex-Broadway chorus boy, to give her private dance lessons in her Florida condo. As Michael teaches Lily to dance, they both learn some unexpected lessons in life. Part comedy, part drama, part cha-cha-cha.
For more information visit www.FalconTheatre.com
By Daytime Confidential on August 05, 2008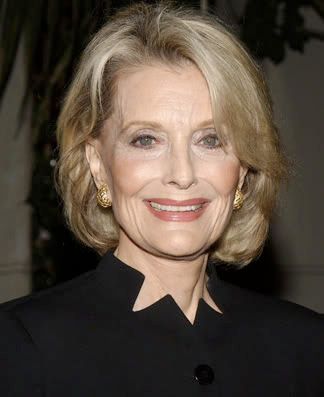 All daytime dramas have their icons. Actors and actresses whose own names are as easily recognizable as the characters they portray. Constance Towers is one such actor. For nearly a decade she has personified General Hospital's Helena Cassadine, one of the greatest villains in daytime history, igniting the imaginations and loyalty of daytime fans everywhere.
It is not just in the world of daytime that Constance Towers has left her mark. She has starred opposite such Hollywood legends as John Wayne in Horse Soldiers, Glenn Ford in Fate is the Hunter, Yul Brenner in the stage version of The King & I, and has appeared on numerous television shows such as Matlock, LA Law, Capitol and more recently Criminal Minds.
Daytime Confidential's Belinda, interviewed Constance Towers for TV Fan Online before Daytime Confidential was even a spec in Luke's eye. The interview is now being archived here at Daytime Confidential for all to enjoy for years to come.

READ MORE