Crystal Chappell
By Jamey Giddens on September 08, 2009
The Soapgeist's
Mimi Torchin
is sick and tired of being sick and tired. In her latest
Guiding Light column
for her onetime intern
Nelson Branco
, Torchin begs the question, is it time to let go of the anger so many fans feel at
Ellen Wheeler
, CBS and Procter and Gamble for botching the one thing they managed to do right during GL's last season, namely Otalia?
I'm tired of being angry at Ellen Wheeler and CBS and P&G and, at the moment, even the Republican Party, which of course has nothing to do with Guiding Light, but indirectly, I'm sure it had something to do with no sex or even a kiss for Otalia. Anger is exhausting and gives too much power to the object of one's rage. I want to own my power. I want to enjoy the rare state of bliss I seem to be experiencing from out of the blue. For some reason these days I don't want to be a fighter; I want to be a lover. Anger has left the building. READ MORE
By Luke Kerr on September 01, 2009
Guiding Light's
Gina Tognoni
reveals to
TV Guide Canada's
Nelson Branco
in this week's
Soapgiest
that she's been sent a script by
Crystal Chappell
for a possible role in
Venice
.
Emmy winner Gina Tognoni (Dinah, GL) informs Soapgeist that she was sent a Venice script by her former co-star Emmy winner Crystal Chappell (Olivia, GL) for a possible role on the much-buzzed online venture. "I'd love to be a part of it," she tells Soapgeist. "We'll see!" As for rumours that Tognoni is in talks to join a soap, all she will say is, "things are in the works." The loyal New Yorker adds, "I AM willing to move to L.A. FOR THE RIGHT SHOW." Hmmm … Look for a more in-depth interview with one of daytime TV's greatest talents very soon
For more soap scoop read TV Guide Canada's Soapgiest . READ MORE
By Jillian Bowe on August 31, 2009

Two more weeks until the oldest dame on the tube is gone...
By Melodie on August 28, 2009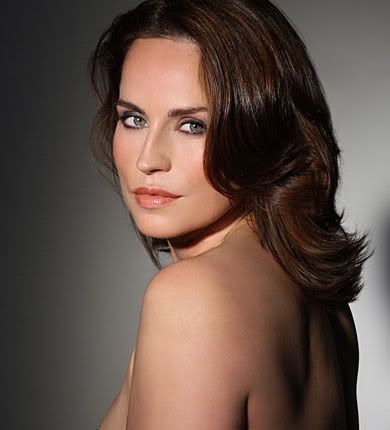 Crystal Chappell
just gave a wonderful
interview
with
TV Guide
'
s
Michael Logan.
In it she speaks about her new highly anticipated web-series
Venice
, her return to
Days of Our Lives
, and of course her time on
Guiding Light
. Crystal tells us exactly what it was like on the set of GL that last day and shares what Carly will be up to when she returns to Salem. Below is a snippet of the interview, but be sure to check out the full piece.
After roughing it on all those location shoots for GL—and changing your clothes in the back of cars—having a real dressing room at Days will be nice for a change, yeah?

And working toilets! On our final day at GL we had 45 cast and crew people working in a house in Peapack, New Jersey, on a 100-degree day in August with no air conditioning and all the toilets stopped functioning. So my attitude about the show coming to an end—besides a feeling of extreme loss—is enough already. If a show has flushable facilities, I'm your gal! That's all I need. I'm very easy to please.
By Jillian Bowe on August 27, 2009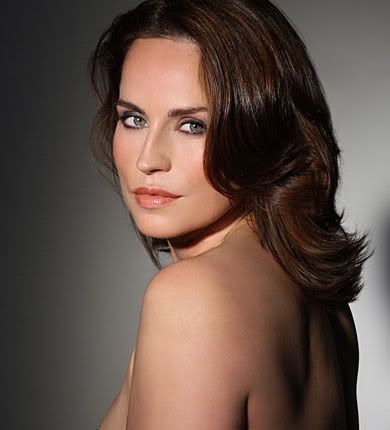 Yes people, the sound you hear is our Jamey and Melodie screaming! Get your DVR remotes handy, Crystal Chappell's return on Days of Our Lives is slated for Oct. 2. No word on when Chappell's on and offscreen husband Michael Sabatino will make his return to fair Salem, so keep checking DC for details.
By Luke Kerr on August 25, 2009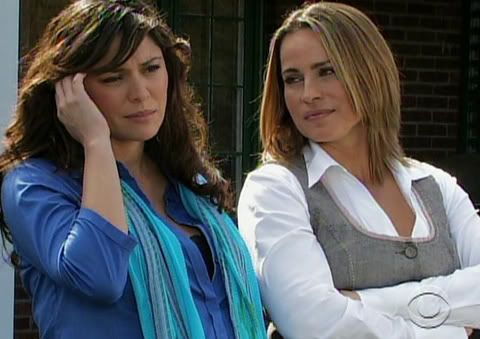 Crystal Chappell's new web series Venice has received some great mainstream publicity the last couple of days. It has been featured by The New York Times, Entertainment Weekly an Gawker, among others. Congrats to Chappell and the team at Venice.