David Kreizman
By Jillian Bowe on December 15, 2010
TV Guide's Michael Logan gets the scoop from All My Children head writer David Kreizman on what's in store for the widowed Kendall Hart (Alicia Minshew).
Kendall has this feeling that something big is going to happen on Christmas Eve and when Father Clarence shows up at her door she thinks he's going to tell her that Zach (Thorston Kaye) is somehow still alive, since they never found his body," says head writer Dave Kreizman. "Unfortunately, Clarence can't help Kendall with that, but he does lead her to the journal Zach had been writing — one that details his feelings for her."
To find out whats inside Zach's journal click here!
By J Bernard Jones on August 25, 2010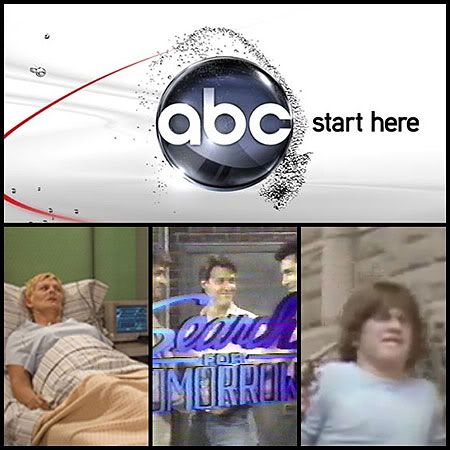 Watching the ABC daytime lineup lately has been a little déjà vu for this old time soap viewer. Perhaps "copying" is too strong a term. Maybe "homage" would be a better word or, perhaps, "sticky fingers." On the other hand, the stories in question here are different from either classic soap opera tropes (boy/girl-meets-hates-falls-in-love-with-girl/boy stuff) or classic soap cliches (supervillain-returns-from-the-dead-with-an-evil-twin shenanigans) because of their very specificity.
All three of the ABC's daytime dramas currently are airing stories or arcs that have been a little too close to the mark of several cancelled Proctor & Gamble shows, begging the question "Does Brian Frons really admire those old, now defunct serials as much as he loves pilfering CBS soap stars?" Let us count the ways: READ MORE
By Luke Kerr on April 22, 2010
All My Children fans have been enjoying the past few months as interim head writer Lorraine Broderick provided a steady hand and worked to correct so many of the problems left by former head writer Chuck Pratt.
The return of Julia Barr's Brooke English to help usher out David Canary's Adam Chandler, Cady McClain's return as ghost Dixie to keep JR (Jacob Young) from going to the Great Beyond, Erica (Susan Lucci) and Jackson's (Walt Willey) slow build, the wedding day revelation that Greenlee (Rebecca Budig) is alive, the relationship between David (Vincent Irizarry) and Greenlee, not to mention the H-O-T JR and Annie (Melissa Claire Egan) pairing and Palmer's (James Mitchell) memorial have all been fantastic. AMC has turned around so quickly it is now one of the first soaps I watch when I get home and go to clean up my DVR. Unfortunately, all good things must come to an end.
By Luke Kerr on January 20, 2010
ABC is confirming Soap Opera Network's report that David Kreizman and Donna Swajeski have been named co-head writers at All My Children. Brian Frons told SOAPnet:
"David and Donna are the perfect team to bring new ideas to All My Children while remaining true to its core by telling stories with a focus on the integrity of the show's history, its characters and families on the canvas,"