Dr. Phil
By Luke Kerr on August 28, 2012

Former daytime queen Oprah Winfrey topped Forbes' Highest-Paid Celebrities list, thanks to her earnings from Dr. Phil, Rachael Ray, The Dr. Oz Show, O magazine and her satellite radio station. Reportedly, she earned $165 million from May 2011 to May 2012. Forbes warns that they expect her to fall next year when they will not include syndication money in their count.
READ MORE
By Jamey Giddens on August 16, 2011
It looks like Oprah's protégé is coming out swinging this fall in the battle for the daytime crown she left behind. Dr. Phil has netted an exclusive interview with Cindy and George Anthony, the parents of Casey Anthony, who stood trial and was later found not guilty of the murder of her daughter Caylee.
According to the press release, the Anthonys didn't receive any compensation for the exclusive however, they asked that charitable contributions be made to a fund set up in their late granddaughter's name. The sure-to-be controversial interview is set to air on Dr. Phil this Sept. 12. Will you be watching?
Read excerpts from the press release below:
"Cindy and George have suffered a horrific loss with the untimely death of their granddaughter Caylee, and they have since endured an unprecedented public attack on their family," says Dr. Phil. "Have these attacks been warranted, or not? I looked them straight in the eye and asked some very tough questions. Despite living under a 'media microscope' for years, THEIR story has never really been told and there's so much more to it than we've heard in the media. Throughout this extensive interview, we explore every detail of their ordeal, and they answer every question I know will be on our viewers' minds. Nothing is off limits during this interview." READ MORE
By Luke Kerr on June 12, 2008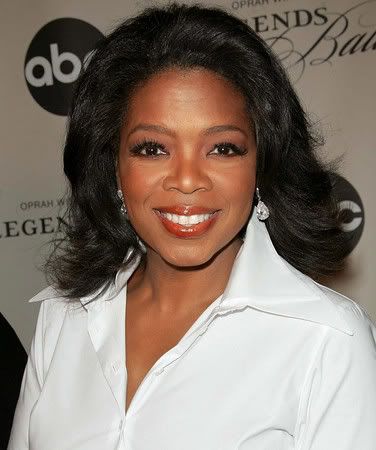 Oprah Winfrey is still the most powerful celebrity on the planet. According to the latest The Celebrity 100 list published by Forbes Magazine each year, Oprah remained enthroned at the top of the list at No. 1, earning over $275 million dollars from June 2007 - June 2008.
It should be noted that money is not the only factor in Forbes calculations when determining its rankings.
According to USATODAY Forbes "estimates celebrity earnings, then factors in media metrics like Google hits, press mentions as compiled by Factiva, TV/radio mentions from Lexis/Nexis and the number of times an A-lister appears on the cover of more than 50 consumer magazines."
At least nine other stars with daytime connections made The Celebrity 100 list.
Jennifer Aniston, the daughter of Days of Our Lives' star John Aniston, made the top 20. She notched a spot at No. 17 with $27 million in earnings.
Oprah's protege Dr. Phil survived the Britney Spears fiasco coming in at No. 30 with $13 million.
Judge Judy Sheindlin, whose legal empire is estimated in the hundreds of millions, ranked No. 40 with $45 million in 2008.
Tyra Banks, who has her eye on building an Oprah style empire of her own, mustered up a No. 68 ranking and $23 million.
Former Young and Restless star Eva Longoria Parker leveraged her Desperate Housewives stardom to the tune of $9 million and a No. 70 ranking.
Ellen DeGeneres, who has seen her popularity rise in recent years, just missed making the Top 70 coming in at No. 71 though she earned $20 million in 2008.
TV show host extraordinaire Regis Philbin talked his way to No. 74 and $21 million.
Nurtured by Oprah Rachael Ray pulled in $18 million and a spot at No. 76.
Wrapping up the list of celebrities with a connection to daytime who made the list is former daytime talk show host Howie Mandel who placed No. 90 and earned $14 million.
Combined, these stars pulled in a whopping $465 million dollars in 2008.
By Luke Kerr on January 09, 2008
Here is the clip from our previously
mentioned interview
with the Spears family spokesman who claims Dr. Phil Betrayed her.
By Luke Kerr on January 09, 2008
How did we know that Dr. Phil's spin on things wasn't quite so squeeky clean?
The Spears family spokesman appeared on the Today show and visited with Meredith Vieira telliing her that " This is just another example of trust really being betrayed and being inappropriate." Saying that the family felt that Dr. Phil acted "self-serving" and that he "comprimised" their relationship with Britney.