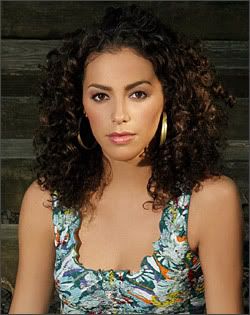 Could Jade be returning to As the World Turns' Oakdale? That is what loyal Daytime Confidential listener and reader MarkDutchViewer is wondering after Soap Opera Weekly hinted that a "kissing cousin" of Luke Snyder's may be returning to Oakdale.
For those of you who may not remember the infamous Jade. She arrived in Oakdale shortly after the death of her mother Rose, Lily's sister. Many fans questioned whether or not Jade was truly Rose's daughter but that was what we were told. Knowing that Luke was gay Jade manipulated him in order to help her work her way into the Snyder family and in one scene kissed Luke (thus the kissing cousins reference) in an attempt to help him hide the fact that he was gay from his parents.
Many amongst the As the World Turns online fanbase cheered when the character left town so the possibility of Jade's return made me think.
Would you enjoy having Jade back in Oakdale?