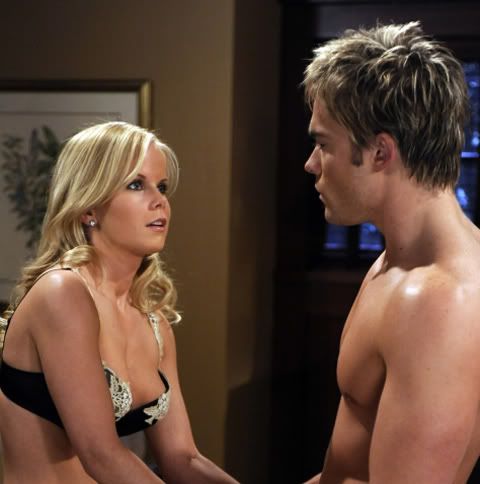 Since
Crystal Hunt's
debut as Stacy on
One Life to Live
her character has been scheming, plotting and manipulating her way through Llanview. The problem is that instead of being a character fans love to hate, Stacy is quickly becoming a character that fans just plain hate. As Tina pointed out on today's
Performer of the Week
episode "it might not be so bad if she were just in Gigi (
Farah Fath
) and Rex's (
John-Paul Lavoisier
) storyline, but she seems to be in every storyline."
On today's episode Stacy told Gigi that the only way she'd help save the life of her nephew Shane was if Gigi gave up Rex. Who in the world does that? Yes it is classic soap storytelling, but how does one even defend a character like that? Maybe if this were Adrianna Bitchy Bangs (Melissa Fumero) we'd understand such motivation, but to base Stacy's behavior on an off screen run-in with Rex in high school is preposterous. The motivation for this character is about as sane as Allison Perkins and not even a fraction as entertaining.
What do you think of Stacy?