Frances Reid
By Brian Peel on November 30, 2009
We remember Thanksgiving in Salem with veterans Tom and Alice Horton. Take a trip down memory lane after the jump.
READ MORE
By Brian Peel on October 26, 2009
Fancy a bit of a giggle? Stumbled upon this old video, which houses a few of Days of Our Lives' best bloopers. It just goes to show how funny Matthew Ashford and Melissa Reeves are in real life, plus the gorgeous Leann Hunley and Thaao Penghlis. This clip also sports a potty mouth from Frances Reid, as well as Stephen Nichols and Mary Beth Evans caught in a couple of hard positions. My pick of the bunch is Leann Hunley's comment about the split in her dress. Flawless! Watch for Alice Horton dropping the 'F' bomb? It sounded like it. Well who knew?
By Jamey Giddens on March 27, 2009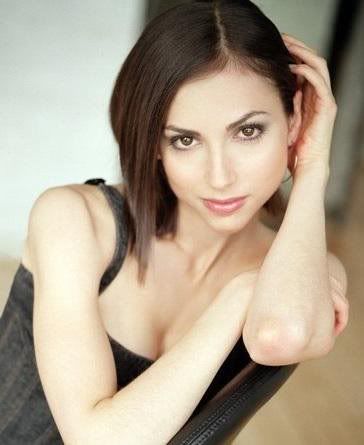 It's no secret
Days of Our Lives
is my heart. Like Tara to Scarlett, Llanfair to Viki and the Promises Treatment Center in Malibu to
Lindsay Lohan
, DAYS is home to me, which is why it pains me to find the land of my childhood, fanboy dreams war-ravaged, and overrun with some strange cow wandering about chewing cud.
I wrote last week how the show was actually watchable again, well, watchable won't keep DAYS on the air past 2010. In years past I never worried about whether NBC-U-Later-Soaps would kill
Days of Our Lives
, because I knew CBS or ABC would readily fight to the death grab up the most buzzed about soap in the last 20 years of daytime television. Thanks to the woeful state of the U.S. economy, coupled with DAYS being written by someone who would make the top brass at AIG shake their heads and go "tsk, tsk, tsk", I no longer have the quiet comfort that
Frons
or
Bloom
will pick up DAYS once it's cut by NBC. Hell, Mickey Mouse and Tiffany are having a hard enough times keeping the soaps already on their network lineups afloat, why would they consider bringing DAYS to the table in the shape its in?
READ MORE
By Jamey Giddens on December 20, 2008
II think we've figured out why Grandma Horton (
Frances Reid
) is staying far, far away from Salem this holiday season. She's afraid a certain age-indiscrimenating lothario might want more than a helping of her special donuts this Christmas! This came from Scout, one of our readers, in the comments:
I think I now know why Alice won't be home for Christmas: she's scared silly that they'll pair her with Daniel (Shawn Christian) ! After all, he's been going through the ladies of Salem at a pretty good clip -- no matter their age!
ROTFLMAO Funniest thing I've read all year! Dena Higley you stop blogging and KEEP that Daniel away from my Gran! In all seriousness, we wish the phenomenal Reid well this Christmas.
By Brooke on December 17, 2008
Although not officially confirmed, it appears that Days of Our Lives' most loved veteran Frances Reid (Alice Horton) will not be appearing in the Horton Family Christmas scenes this year. There have not been any reports of ill health, but the actress did just celebrate her 94th birthday.
Much to the fans' disappointment, Ms. Reid has not been able to be on set for filming of any scenes in 2008, making it the first year she has not appeared onscreen at all. The last time viewers saw her was in the following YouTube clip for the Horton Family Christmas in 2007. READ MORE
By Brian Peel on November 10, 2008
November 8 marked 43 years of Days of Our Lives on our screens. I know lately we have been less than satisfied at what the show has had to offer, but to celebrate the rich history of the show, I felt the need to take a trip back down memory lane. Soaps have that effect on people. You get carried away to a place filled with fantasy and nostalgia - after all this is where it all began soaps. We hope one day our favourite shows will return to the landmark it once used to be. Big Sigh.
There are so many characters in this clip, too many to mention, but it's actually worth the 9 or so minutes. The scary thing about this, at the halfway mark, you actually begin to think of your age. I know I did anyway - a frightful experience. Ok, so I've just turned 30, but why in God's name can I remember things like Kimberly giving birth to Andrew in a stable just like it was yesterday. See, that's nostalgia for you. READ MORE