Frank Dicopoulos
By Mike Jubinville on February 22, 2010
If you miss your daily dose of
Guiding Light
, you won't want to let this opportunity pass you by.
APP.com
is reporting that
New Jersey Public Television & Radio (NJN)
will air
On the Set
, a documentary which gives viewers a glimpse inside the inner workings of the venerable daytime show
.
This special provides a fascinating, behind-the-scenes look at

Guiding Light

, the longest running drama in television and radio history. Produced and directed by

Tom Philips

and hosted by Executive Producer

Frank Dicopoulos

, who played the role of Frank Achilles Cooper, Jr. for over twenty years on the popular soap opera. Viewers get to see the actors, technicians and crew as they work together on a typical day to produce one episode of

Guiding Light

.
NJN1: Tuesday, February 23, 2010 at 7 p.m.
NJN2: Monday, February 22 – Friday, February 26, at 11:30 a.m. & 7:30 p.m.
By Mike Jubinville on October 26, 2009
Fans came out in droves to the Hyatt Regency in Pittsburgh this weekend for the So Long Springfield event, saluting 72 years of
The Guiding Light
. Since the event was sold out, it was clear that it would be crowded, but I certainly wasn't prepared for the amount of people who turned out to say goodbye to something that they hold so close to their hearts.
READ MORE
By Mike Jubinville on October 12, 2009
Guiding Light
fans on the West Coast will now have a chance to say "So Long Springfield" when the event makes a stop in Las Vegas. The hot Nevada destination will mark the third city on the tour that plays host to popular GL stars, following Pittsburgh and Atlanta. Appearances by twelve stars are scheduled for Saturday, December 5, at the Rio All-Suite Hotel and Casino for an afternoon and evening session. More details after the jump.
READ MORE
By Mike Jubinville on September 30, 2009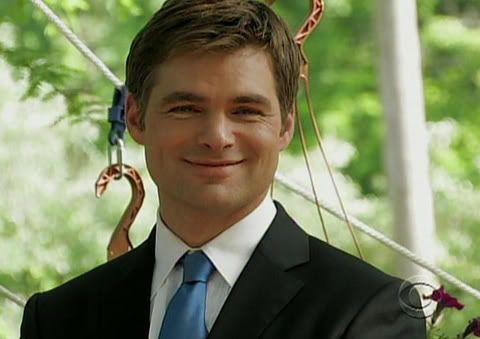 Wow, look what happens when you read the newspaper. Six stars from
Guiding Light
will make appearances at Panera stores around the Pittsburgh area to kick off Breast Cancer Awareness Month on Thursday, October 1...that's
tomorrow
soap fans! Catch KDKA's
Pittsburgh Live,
then hit the road with your best suds buds. More information after the jump.
READ MORE
By Mike Jubinville on September 25, 2009

Guiding Light
may be off the air, but some fans will have a chance to give the show and some of it's stars a proper send off. Pittsburgh will kick off a "So Long Springfield" event that will host ten actors from GL. Pittsburgh has long been a core fan base and as a result, it was chosen to be the first stop. There is an afternoon and evening session slated for Saturday, October 24 and an afternoon session set for Sunday, October 25.
If you can't make it to Pittsburgh, then head on down to the next stop, Atlanta. An afternoon and evening event is scheduled for Saturday, November 7. The website has important information, so click HERE to get the scoop before you make your plans. Don't miss out on your chance to say so long to Springfield!
By Jillian Bowe on September 20, 2009
Go behind the scenes with
Christian LeBlanc
and
Jeanne Cooper
for their cameo appearance during the last week of
Guiding Light. The Young and the Restless
stars can be found with the GL cast on LeBlanc's video diary.