Frank Parker
By Brian Peel on May 14, 2011

Ten powerful minutes of daytime television from Days of Our Lives sensations (Patsy Pease) and (Charles Shaughnessy), also known as 80's super-couple Shane Donovan and Kimberly Brady. It was the year 1988, Shane's daughter Eve Donovan, played by the popular (Charlotte Ross), was in Salem and mixing it in with the wrong crowds. Eve played the streets as a hideaway prostitute who became involved with Pimp Nick Corelli (Conrad Dunn) who was eventually murdered in one of Salem's biggest whodunit mysteries.

"Happy Anniversary Kim and Shane!" were the words Patricia Pease posted to her Facebook profile on May 5, commemorating the union of ISA Agent Shane Donovan and the girl from the Brady Fish Market, Kimberly Brady. Here, you'll see one of Shane and Kimberly's most powerful scenes. A very pregnant Kimberly follows Eve to a rundown hotel room where she is being roughed up by one of her 'Johns'. Kimberly sneaks her way into the room and manages to smooth talk 'The John' to leave the hotel for a few minutes. Meanwhile at a restaurant in Washington, Shane away on ISA duties dines with Gabrielle who is unbeknownst to the drama about to unfold in Salem. When 'The John' arrives back to the room to find Eve trying to escape through a window and Kimberly close by, he rushes forward and lunges at a pregnant Kimberly throwing her across the room and over a side table, hitting her head and knocking her unconscious to the ground. Cue dramatic music!
READ MORE
By Jamey Giddens on March 27, 2009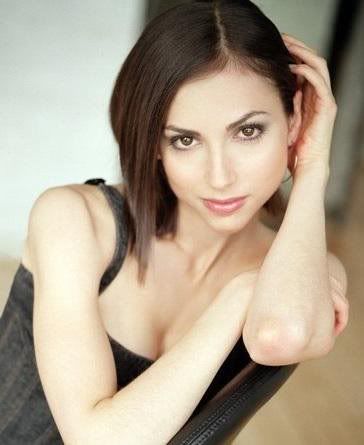 It's no secret
Days of Our Lives
is my heart. Like Tara to Scarlett, Llanfair to Viki and the Promises Treatment Center in Malibu to
Lindsay Lohan
, DAYS is home to me, which is why it pains me to find the land of my childhood, fanboy dreams war-ravaged, and overrun with some strange cow wandering about chewing cud.
I wrote last week how the show was actually watchable again, well, watchable won't keep DAYS on the air past 2010. In years past I never worried about whether NBC-U-Later-Soaps would kill
Days of Our Lives
, because I knew CBS or ABC would readily fight to the death grab up the most buzzed about soap in the last 20 years of daytime television. Thanks to the woeful state of the U.S. economy, coupled with DAYS being written by someone who would make the top brass at AIG shake their heads and go "tsk, tsk, tsk", I no longer have the quiet comfort that
Frons
or
Bloom
will pick up DAYS once it's cut by NBC. Hell, Mickey Mouse and Tiffany are having a hard enough times keeping the soaps already on their network lineups afloat, why would they consider bringing DAYS to the table in the shape its in?
READ MORE
By Brooke on September 26, 2008
Oh my gosh! So I couldn't resist. After listening to DC #297: Top 5 Storylines We Will Always Remember, I had to go find some of the Days of Our Lives storylines that were mentioned, specifically, the scenes where "Gina" (Kristian Alfonso) realizes she is really Hope. Boy am I glad I did! For those who haven't watched the scenes, may I present it below for your viewing pleasure?
The clip is from 1995 and also involves the following characters: Alice Horton (Frances Reid), Bo Brady (Peter Reckell), Caroline Brady (Peggy McCay), Shawn Brady Sr. (Frank Parker), Billie Reed (Lisa Rinna) and a young Shawn Douglas Brady (Collin O'Donnell).
I've just got one thing to say... Dang! Why can't they write scenes like this anymore?
By Jamey Giddens on March 14, 2008
File this under, don't speak too soon: Okay, so I have been fairly impressed with new Days headwriter Dena Higley's work. Although I am not a fan of killing off vets, the death of Grandpa Shawn (Frank Parker) following the riveting plan crash drama gave the Days cast a chance to do some really good, meaty acting and more importantly it actually drove story.
I' ve also enjoyed Bo (Peter Reckell)'s battle with a mysterious pancreatic ailment. No I'm not some morbid tragedy freak, but I like good, character-driven drama rooted in history and that's what this story has been. Not only is Bo's diagnosis timely (Patrick Swayze's current courageous battle with pancreatic cancer), but it ties into the history of the show since Bo's half sister and Victor's daughter, the late Isabella Toscano Black (Staci Greason) succumbed to pancreatic cancer, and I am glad to see Victor (John Aniston) front and center fighting for his son. And just think this time his superstar daughter Jennifer didn't even have to plead his case on a talk show to get him airtime!
Here comes the but...yep, sorry, there had to be a but and it's a big one.
Think: Aunt Modean after a hot Texas summer inside eating bon bons and barbecue-big...WHY in the WORLD are we long term fans having our collective intelligence insulted by having to sit through this "Will EJ get deported" debacle?
HELLO, the character was born right here in these United States to one Susan Banks (Eileen Davidson)! Remember Dena? A barren Kristen (also Eileen Davidson, who should have won the Emmy. She was robbed, ROBBED I tell ya!) planned to pass off her toothier lookalike's kid as her own with John (Drake Hogestyn)? Weren't you on the writing staff then? I mean, come on!
I understand the need to come up with yet another plot driven obstacle to keep Sami (Alison Sweeney) in EJ's orbit (okay I'm lying, no I don't) in an attempt to water down the effects of him having raped her, but this isn't the way to do it! I would rather see Sami LASH out at EJ (James Scott) because of what he did to her. To see them deal with the painful, horrific, psycholgical issues related to the rape, all along with EJ confessing his love for Sami, which causes her to be torn-can she actually forgive her rapist? This would make much more since than sweeping it under the rug via one contrived situation after another that forces the characters to interact.
There' s no secret that James Scott has awesome leading man potential and incredible chemistry with Alison Sweeney, but it's time Days actually dealt with the Elephant in the room instead of trying to make us forget their painful past history via shenanigans and tomfoolery.
By Jamey Giddens on March 13, 2008
Exiting Days of Our Lives heartthrob Brandon Beener (soon-to-be ex-Shawn) blogged about his and Martha Madison (soon-to-be ex-Belle)'s last day on the set on his official website and although I have to admit I have never been much of a fan of this incarnation of Shelle (couldn't get over Jason Cook and Kirsten Storms in the roles), I have to say I am sad to see them go, especially Beemer. He has really risen to the occasion during the aftermath of Grandpa Shawn (Frank Parker)'s traumatic death and Bo (Peter Reckell)'s medical crisis. Beemer's Shawn has been a steady rock for his mom Hope (Kristian Alfonso) and Grandma Caroline (Peggy McKay) and has even made me able to stomach his bratty, self-centered half sister Chelsea (Rachel Melvin). Here's hoping another soap snatches him up pronto! Personally I think he would make a GREAT Thomas Forrester on Bold and the Beautiful. Just "putting it out there in the universe" as Lisa Rinna used to say on Soap Talk!
Here's Beemer's goodbye blog in its entireity:
So... a lot of people have been asking me how it went down on our last day.. so here it is. Our last day was not a fun one. We had an afternoon call time so I had a lot of time to think before I went in. I wasn't really sure what to expect.
I got to work and I have to say that I found myself really appreciating more than ever the time I got to spend with everyone, walking the halls, sitting on set, sitting quietly in my dressing room, etc. It was very strange how aware of everything I was that day... knowing that this was my last day I will be doing this. I said my good byes to those that had to leave early and packed up everything in my dressing room before we started to tape our last scenes.
We had about five scenes to shoot at the end of the day... they went by really quickly and before I knew it we were on our last scene. It was hard...all the time that it took to shoot it seemed so great because it allowed us more time to stay on set and do what we love so much. Then it was done. Everyone gathered around as there was great applause and I stood there wishing I could run away from this moment and then come back to find that it never happened... but I figured that it probably wouldn't go down that way.
A cake and three presents were wheeled out on stage. Then they played a pre-recorded speech that Martha had done to thank everyone that she wanted to thank. She thanked everyone...it was very sweet. Then it was my turn..I thought it would be a piece of cake but I have to tell you that it was not easy. I said what I had to say or shall I say what I COULD say. When emotions start to overcome you, it's almost impossible to speak. Ed Scott gave a very nice farewell speech to us.. that man has got to be the coolest man ever!! Then we said our goodbyes, took our pictures and that was the End of our run on Days of our Lives. (Sounds soooo dramatic huh?!! Lol)
I am so thankful for every memory that I have and all the amazing people I met because of that show. The last year and eight months have been the best of my life. I will cherish everything that I have experienced. And I thank you all that have been so supportive during my run on the show and through this crazy last 8 weeks. I will never forget what you have done.
Sincerely,
Brandon

By Brian Peel on February 24, 2008
As Days of Our Lives together with the Brady family prepare to farewell Grandpa Shawn Brady, I figured that a nice tribute was in order to honor Frank Parker's brilliant performances portraying Shawn Brady Snr. Here we find Bo and Shawn Snr on Marlena's doorstep. Roman is alive, he survived one of Stefano's attempts to have him killed and the whole of Salem were still reeling at the news of Roman's death. In order to work undercover, Roman was only "alive" to a selected few Salem citizens and now it was time for his father Shawn to discover the news and reunite with his son. Frank Parker's time in Salem as Shawn was brilliant, from his smiles and great Irish laughter, to being together with his children at Christmas, it was nothing short of a fine acting career and a loyal citizen of the show. We'll miss you buddy. Thanks for all the memories. Cheers!
My mind has been ticking into overdrive with the thoughts that Billie will be leaving Salem. From recent posts on here at DC, the character of Chelsea has indicated that she is in for some fine stories and an exceptional career challenge. I wonder what that could be? Maybe it has all to do with Billie's death or even Bo's illness, but I would love to assume that the conspiracy theory here would be that Chelsea would be somehow accountable for her own mother's death. Now that for me would be something. Yet again it would mean Days delivering some emotionally charged stories and have Chelsea dealing with yet another burden and accountability for another Salem death. First Zach Brady and now her own mother Billie. I could see Chelsea's character turning the corner completely after these turn of events which would then inturn work perfectly for the supposed new doctor to Salem Dr Daniel Jonas to help Chelsea through her biggest challenge ever. Imagine the story possibilities.
It seems Vivian Alamain is on Salem's most wanted list in terms of a high profile return. On one of my recent polls, over 170 people voted with Vivian Alamain winning 26% of the votes, just edging out Jack & Jennifer and Shawn & Belle. A return by Vivian now would be perfect. Imagine the timing? Place her directly opposite Kate and have both of Salem's old foes at eachothers throats again in some fine Days catfights. Yes, it would be about Victor, but this time Caroline Brady would be the third wheel and the thorn in their sides. Suddenly the Kiriakis mansion would be full of life, Caroline in a story, Vivian Alamain back in town and Kate staying in town. Perfect.