Gina Tognoni
By J Bernard Jones on September 15, 2009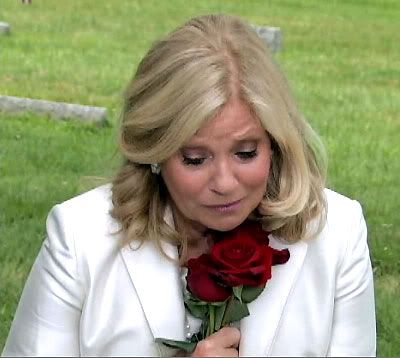 The first in a highly personal, non-objective series highlighting various aspects of the last episodes of Guiding Light, which will end its 72 year run on September 18th.
These final weeks of Guiding Light have been pure torture to watch. I don't mean "the new production model" (a phrase I never hope to hear again in my lifetime) or Bonnie Dennison's (Daisy) futile attempts to remember her lines. No, what has been extraordinarily difficult for me as a viewer — who vividly remembers when Roger (Michael Zaslow) kidnapped Holly (Maureen Garrett) in the Caribbean and Ed (then Mart Hulswit) threw him off a cliff — is watching the series' stories come to their inevitable conclusions. READ MORE
By J Bernard Jones on September 13, 2009
On Sunday evening, 60 Minutes paid magnificent tribute to Guiding Light.
Viewers were treated to a retrospective segment featuring brief interviews with Tina Sloan, Frank Dicopolous, Ron Raines, Grant Aleksander, Michael O'Leary, Peter Simon, Beth Chamberlin, and of course, Robert Newman & Kim Zimmer. There was also a sure-to-be lambasted short sit down with Ellen Wheeler and GL's last de facto headwriter Jill Lorie Hurst, which will probably send ex-headwriter David Kriezman (now at As the World Turns) into a soap-style catatonic state. READ MORE
By Jamey Giddens on September 10, 2009
Figuring out exactly which soap opera will snap up
Guiding Light'
s
Gina Tognoni
is definitely keeping soap journos busy! This week's
Soap Opera Digest
has scoop about Tognoni being in preliminary talks with
The Young and the Restless
. I
told y'all
the day GL was cancelled
Babs Bloom
wasn't trying to see Ms. Gina T. head back the
Land O' Frons
!
Unfortunately, it isn't the role of Victoria Newman (last played by Heather Tom. No that isn't a typo.) Tognoni could be assuming. An insider tells Digest the soap is thinking about bringing a character back to Genoa City that Tognoni would be "perfect" for. Work that mojo G!
By Luke Kerr on September 01, 2009
The 36th Annual Daytime Emmy red carpet was awash in different hughes of red, orange, tan and brown. All My Children's Susan Lucci chose a orange gown. See which gowns Guiding Light's Gina Tognoni and Marcy Rylan, As the World Turns' Colleen Zenk Pinter, Meredith Hagner, Marie Wilson and Ewa Da Cruz, General Hospital's Lexie Ainsworth, One Life to Live's Melissa Archer and The Young and the Restless' Adrienne Frantz, Tonya Lee Williams and Victoria Rowell chose after the jump. Which did you like best and which did you like the least? See the dresses HERE. READ MORE
By Luke Kerr on September 01, 2009
Guiding Light's
Gina Tognoni
reveals to
TV Guide Canada's
Nelson Branco
in this week's
Soapgiest
that she's been sent a script by
Crystal Chappell
for a possible role in
Venice
.
Emmy winner Gina Tognoni (Dinah, GL) informs Soapgeist that she was sent a Venice script by her former co-star Emmy winner Crystal Chappell (Olivia, GL) for a possible role on the much-buzzed online venture. "I'd love to be a part of it," she tells Soapgeist. "We'll see!" As for rumours that Tognoni is in talks to join a soap, all she will say is, "things are in the works." The loyal New Yorker adds, "I AM willing to move to L.A. FOR THE RIGHT SHOW." Hmmm … Look for a more in-depth interview with one of daytime TV's greatest talents very soon
For more soap scoop read TV Guide Canada's Soapgiest . READ MORE
By J Bernard Jones on August 03, 2009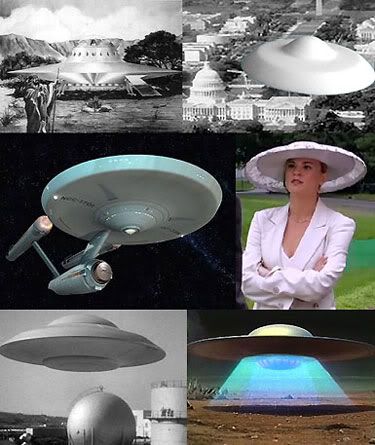 On Monday's Guiding Light, Dinah (Gina Tognoni) married Shayne (Jeff Branson) in a lovely — if terribly brief and shamefully cheap — ceremony by Doris (Orlagh Cassidy), Springfield's closeted lesbian mayor who has joined more people in matrimony over the last two months than the number of Republicans who have been caught having extramarital affairs. Unfortunately, I was distracted by Dinah's hat. READ MORE