Gina Tognoni
By J Bernard Jones on July 15, 2009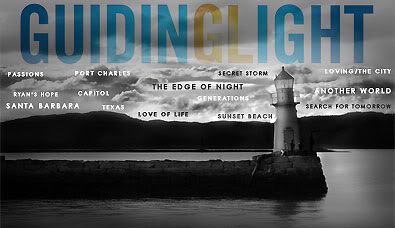 One of the hardest tasks in all of television must be bringing a daytime drama to a close. In other realms of entertainment, plays and musicals can be resurrected through countless revivals. Primetime TV shows can come and go, yet have the potential to be re-imagined or rebooted for the small or big screen. The biggest box office disasters can live on via countless direct-to-DVD sequels. Radio hosts and their dubiously talented sidekicks can be fired for the most hateful commentary, yet live on with the same formats other stations to be spiteful for another day.
With the exception of Dark Shadows, once a soap opera is canceled it is gone forever. During my time I've watched some of my favorites disappear: The City, Port Charles, Generations, Texas, and — in my opinion — two of the genre's titans, Santa Barbara and The Edge of Night. Many of you are still missing your own beloved shows over the last three decades as well. Fans of Capitol, Love of Life, Sunset Beach, Passions, Search for Tomorrow, and the still mourned Another World among others express their loss as if there yet remains a certain kind of grief that has not yet abated after all these years. Soon we will lose another giant among soaps: in less than ten short weeks, Guiding Light will shine for the last time on CBS. READ MORE
By Jamey Giddens on June 26, 2009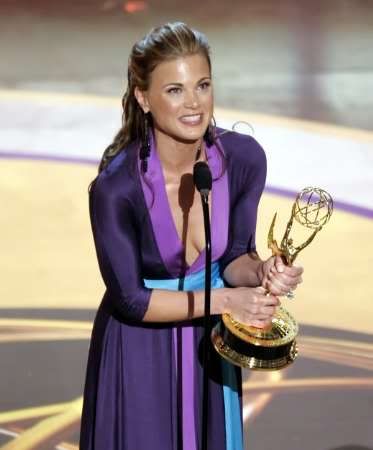 This Just In
:
TV Guide Canada'
s
Nelson Branco
has updated
The Suds Report
with news of
Gina Tognoni
refusing to extend her contract the
Guiding Light
through the show's finale!
On the heels of daytimeconfidential.com's shocking reveal that Jeffrey O'Neill will soon die, The Suds Report has exclusively learned that today was Emmy winner Gina Tognoni's (Dinah) last work day on GL. The former One Life actress refused to extend her GL contract until the finale on Sept. 18. At the very last minute, GL had to re-write long-term story to accommodate Tognoni's decision to quit her popular role. There is no word yet as to why she didn't re-sign with the cancelled soap. One source speculates that the reason behind Tognoni's shocking decision could be because she has agreed to a new soap gig. I'll have more details next week.
Don't put on the sack cloth just yet Dinah fans. We're is hearing GL is planning to break the bank to get Tognoni to appear in the fnale.
By Daytime Confidential on June 17, 2009
On today's ABC episode of Daytime Confidential Luke, Jamey, Regan and Belinda discuss the latest in All My Children, General Hospital and One Life to Live news and storylines, including:
All My Children's Erica Kane is exploring her inner cougar and sinking her claws into Ryan Lavery. Liza Colby gets shot in the stomach by a dart. Jake and Amanda get married.
Former General Hospital star Lynn Herring joins As the World Turns. Jamey is in heaven, having Kevin and Lucy on the same show again, but is it bitter sweet for General Hospital fans who would have liked her to return to Port Charles? Has General Hospital sunk to a new level sleaziness? Spinelli, Lulu and Maxie track Kate down at the spa.
Flag on the play, is Gina Tognoni still headed to One Life to Live? One Life to Live has a new gay romantic storyline in the works. Could it impact the show the way Nuke impacted As the World Turns? Do you buy Dorian's love for Ray Montez? Luke doesn't believe Dorian would be this upset, not after her love for David Vickers.
Help support and improve the Daytime Confidential podcast: Take a few minutes to fill out the two Daytime Confidential listener surveys: Listener Survey A l
Be sure to leave your comments on all the latest goings on in the world of soaps by calling the Daytime Confidential comment line by calling 917-677-9757.
Listen to Daytime Confidential by clicking on the Daytime Confidential Player at the bottom of this post or Download us for FREE via iTunes. Vote for us on Podcast Alley. Add us as a Friend on MySpace and Facebook.


READ MORE
By Jamey Giddens on June 12, 2009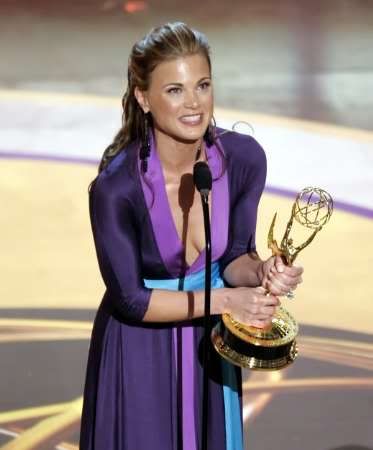 One Life to Live
's hairdressers need not run out and get the platinum blonde Kelly Cramer rinse just yet.
TV Guide Canada
's
Nelson Branco
just
updated his Suds Report
with scoop that ABC has passed on bringing
Gina Tognoni
back because the talented actress reportedly wanted too much bank!
This just in: According to an insider, Emmy winner Gina Tognoni (Dinah, GL) isn't heading to One Life, as previously reported! "She asked for too much money, so ABC passed," the mole tells Suds Report. Let's review: first Tognoni turned down the Emmy-winning part of Carly on GH, and now she's highballing ABC? Methinks Tognoni needs to call Laura Wright (Carly, GH; ex-Cassie, GL) for career advice. So now that leaves AMC and World Turns as her only options (good luck with that, Tognoni) if the actress doesn't want to move to L.A. where she should be playing Victoria on Y&R! Dumb move, Gina!
By Jamey Giddens on June 07, 2009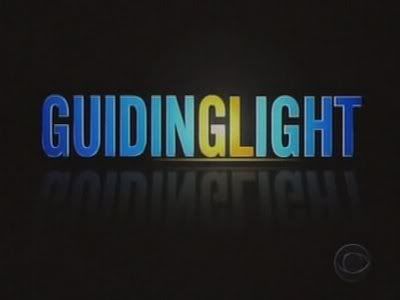 Long term syndicated soap journalist
Lydia Hirsch
answered a reader question about the fate of
Guiding Light
in her
latest column
. Here's a snippet of what Hirsch has to say:
Q: Any word on whether "Guiding Light" is going to be picked up by another network? — Reggie, Altoona, Pa.

A: So far there is no official word, but there are some clues. The show, which films many of its scenes in Peapack, N.J., has picked up another year's lease on property they use. An outline for a year of stories to pitch to another network has been commissioned. Another clue is that several "GL" actors have been offered new contracts. On the minus side, lots of "GL" characters from the past are slated to return this summer: Danny, Michelle, Ed … that sounds like it could be a "we are wrapping things up" scenario. Also, one major "GL" actor, who asked not to be named, is in contract talks with another soap. READ MORE
By Jamey Giddens on June 05, 2009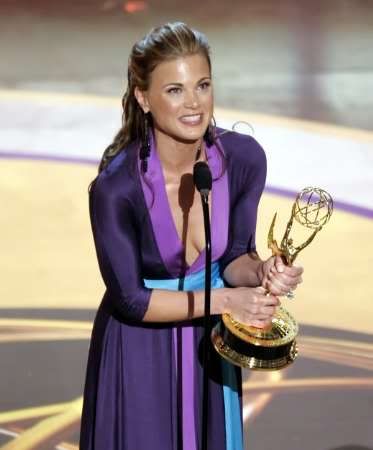 Ruh Roh. We bet
Babs
ain't a happy sistah this afternoon! Remember when we told you
Guiding Light
's
Gina Tognoni
became the most sought after soaper in daytime
on the heels of GL being unceremoniously cancelled by CBS? Well, it looks like
Brian Frons
might have won this round. In today's
The Suds Report
,
TV Guide Canada'
s
Nelson Branco
reveals sources have Tognoni "this close" to signing on to reprise her breakout role as Kelly Cramer Buchanan on
One Life to Live
. Branco goes on to report Tognoni allegedly turned down roles on
The Young and the Restless
and
The Bold and the Beautiful
because she wanted to stay in Gotham with her new husband. Too bad, Tognoni would have KILLED as Y&R's Victoria Newman!
READ MORE