Grayson McCouch
By Mike Jubinville on October 11, 2008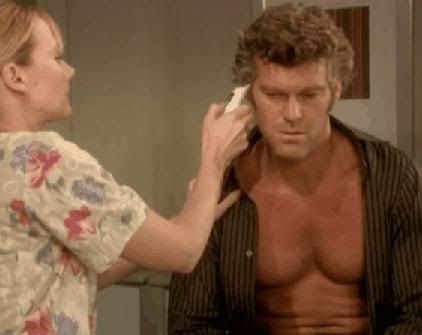 Is this how it's done at the Naughty Nicki School of Nursing? "I need to take your temperature, please unbutton your shirt". It reminds me of a
Golden Girls
episode when Rose was describing how she had to strip for the veterinarian. One of her roommates piped up, "You got naked for the veterinarian?", to which she responded "I thought that was strange too". Gotta love gratuitous skin!
By J Bernard Jones on October 08, 2008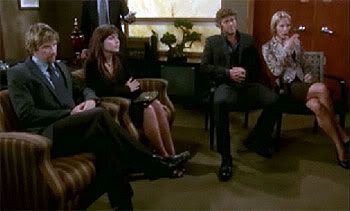 Today's episode of As the World Turns was a sterling example of what a good, rock solid soap can be from top to bottom when the stories told are driven by character and relationships, regardless of the plot mechanics involved. READ MORE
By Luke Kerr on October 07, 2008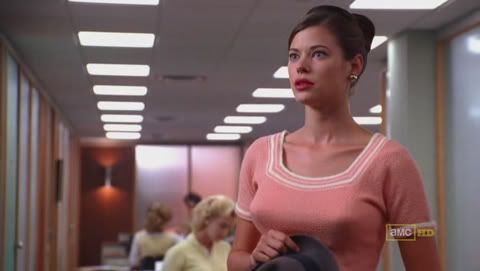 Grayson McCouch's
return to
As The World Turns
as Dusty Donovan is shaking up Oakdale as Emily (
Kelley Menighan Hensley
), Lily (
Noelle Beck
) and Alison (
Marnie Schulenburg
) fall over themselves to jump his bones. However, it wasn't any of these three characters that set fans on fire a few years back when paired with Dusty. It was
Peyton List's
Lucy Montgomery.
List, who left ATWT in 2005 to seek stardom in primetime, has yet to land a"breakout" role that would rocket her onto the covers of celebrity magazines and splash her name all over the evening entertainment news shows, but unlike many daytime starlets who seek fame and fortune in Hollywood and fail, Peyton has been one busy girl.
In the three short years since since leaving Oakdale, Peyton has appeared on Smallville, Without a Trace, CSI: New York, One Tree Hill, Windfall, Day Break, Big Shots and Moonlight. This fall she's appeared in at least four episodes of AMC's Emmy winning Mad Men.
List's success doesn't bode well for "Lusty" fans, who would like nothing more than to have her return as Lucy to heat up TV screens with Dusty. Check out pictures of Peyton List on Mad Men after the jump. READ MORE
By J Bernard Jones on October 06, 2008
I wasn't going to comment on today's episode of As the World Turns because I've been extremely busy, but two segments were so incredibly good that I couldn't help myself.
The first segment was Chris' goodbye scenes with Kim. Beautifully written and heartfelt, these are the kinds of scenes that the ATWT writers should be penning all the time. READ MORE
By Mark on October 03, 2008
It's time for another round of Ask the Actor at www.astheworldturns.net. This time it's Grayson McCouch's turn to answer fan questions. Visit the site to send your questions for Grayson.
By J Bernard Jones on September 26, 2008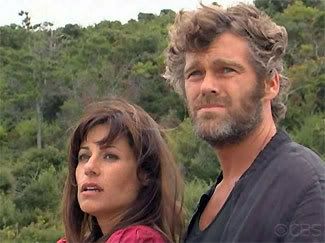 It is absolutely wonderful to see Grayson McCouch back as Dusty Donovan! Oddly enough, he looks much younger than when he left World Turns. And maybe my eyes are playing tricks on me but with that mop top of curly hair Grayson looks like a slightly older version of his character Morgan Winthrop on the late Another World.
However as much as I've been enjoying the return of James Stenbeck, there is a problematic element with how Dusty's return has folded into the larger narrative. READ MORE