Hunter Tylo
By Darren Lomas on March 29, 2010
The Bold and the Beautiful
's teen set took center stage at the beginning of last week. Sweet-yet-drippy Hope battled with supposed "vixen" Steffy for the affections of Oliver. Oh, how we yawned. Is Steffy starting to have real feelings for the DJ-turned-filmmaker? Or is she just out to make Hope's life hell? It's a mystery. As is the reason a school dance was held at Forrester Creations in the first place. Another mystery: why does that fool Marcus keep cheerleading for Steffy? She already admitted to hating the Logans, and would gladly have his mother thrown out of FC on her derriere. Yet still he stands around, all "aw, shucks, Steffy, you're awesome." We learned that he has a girlfriend, so at least Mr Smiles is getting some.
READ MORE
By Darren Lomas on March 07, 2010
The
Dynasty
-style catfight between Taylor (
Hunter Tylo
) and Brooke (
Katherine Kelly Lang
) kicked things off last week on
The Bold and the Beautiful
. Both of them had their own spin on the rumble in the Forrester pond. If that horny, old goat Eric (
John McCook
) had seen it, he probably would've keeled over from excitement!
READ MORE
By Darren Lomas on January 31, 2010
After fantasizing about being ravished by Ridge, Taylor decided it was time to move on. She told Ridge to stop calling her "Doc" because it got her all horny. Stephanie didn't help by telling her not give up on Ridge. On a roll, Stephanie cornered Whip and let him know that Taylor and Ridge would always have feelings for each other. The meddling old bat then paid a visit to Ridge to say that Taylor might soon drop her drawers for the Whipster. The crazy lady is obsessed. Undeterred, Whip presented Taylor with a specially commissioned frock from doctor-turned-designer Bridget. For some reason, he did this in Stephanie's office, where he'd also set out a meal for the two of them. Weird.
READ MORE
By Darren Lomas on December 14, 2009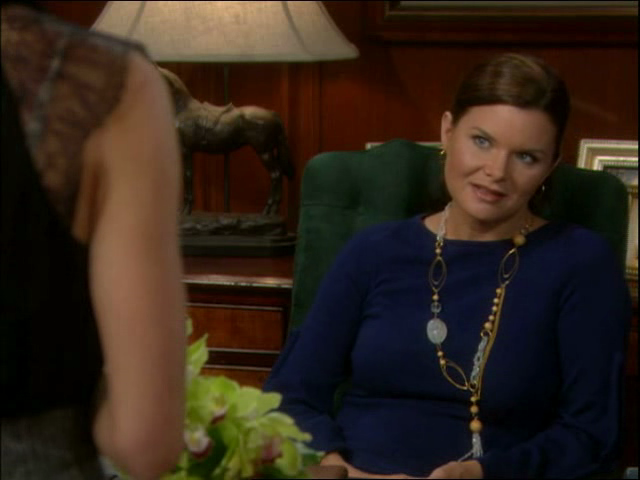 Last week's B&B shenanigans started with Brooke confronting Steffy the strumpet, warning her not to get fresh with Bill again. Things simmered down pretty quickly. They came to an agreement, hugged, and were relieved further drama had been averted. Little did they know, Katie had already found out.
Katie channelled her inner Victoria Newman and gave bratty Steffy a major slap-down at Forrester Creations. Following Bill's confession that Steffy had planted not one, but two smooches on him, Katie took things into her own hands. She fired the little weasel and tore her to shreds, saying that Steffy was only interested in taking Bill from Katie to avenge Forrester Creations being taken away from the Forresters.
Steffy licked her wounds and confessed her misdeeds to her brother Thomas. She blurted that she wanted "[Katie] to hurt like we hurt!" Thomas didn't think that her feelings were healthy. I guess car bombs are more his style. READ MORE
By Jamey Giddens on December 09, 2009
Somebody grab the bird seeds,
The Bold and the Beautiful
's
Hunter Tylo
has gotten hitched, according to
The National Enquirer
. The B&B actress reportedly married
Gersson Archila
in Las Vegas.
By Darren Lomas on December 07, 2009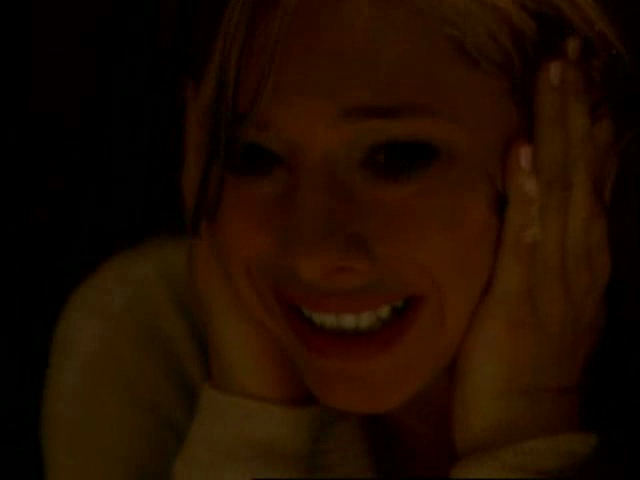 Was this
Sarah Brown'
s face when she caught up with old B&B episodes and realized she'd signed a two-year contract? In case you too need a catch up, here's what's been going down in LA.
Desperate to get her freak on, now that the oh-so-irresistible Ridge is married, Taylor turned to internet dating. With a little encouragement from her daughter, Taylor hooked up with a "90 percent match" at LA's only coffee joint, Insomnia. Alas, it was none other than Carl Ferret, the lab technician who discovered Brooke's eggs had mistakenly been implanted in Taylor. Oh dear. She walked out on the Ferret and went home to lick her wounds, aided by Thomas and Steffy, her supportive/annoying kids. READ MORE