Ignacio Serricchio
By Jamey Giddens on April 23, 2010
Sigh, everytime I find out one of my fave soap stars has a positively raunchy sense of humor, it just makes me feel better about our planet. Check out
General Hospital
's
Kimberly McCullough
(Robin) and
Ignacio Serrichio
(ex-Diego) in
Nikki Lynn Katt'
s "The Sock Song" after the jump. I don't know about you guys, but I'm going barefoot from now on! (Not suitable for work or kiddos!)
READ MORE
By Jamey Giddens on November 13, 2008
The fight is on to keep primetime bubble shows from, well, bursting. According to
TV Guide.com'
s
Matt Mitovich
,
Privileged,
the smart, wholesome dramedy based on
Zoey Dean
's YA novel
How To Teach Filthy Rich Girls
has decided to add a little soap sizzle in the form of
General Hospital
grad
Ignacio Serrichio
.
While I admittedly made every joke under the message board sun about Serrichio's first stint as dim bulb stalker Diego, his reprisal for last year's Text Message Killer storyline was badass and liquid hot. Serrichio returned to GH a more confident and lethally-sexy actor. Gone were the dopey stares and awkward mumbling, replaced by intense, precision-like delivery and command of a scene that made you hate he didn't have a love interest the second time around.
Although I will never forgive Diego for not ridding Port Charles from Sam and her crotch crickets once and for all, Serrichio's addition to Privileged will definitely have me tuning in. Thanks Megan for the tip!
By Regan Cellura on October 31, 2008
Check out some great Halloween's past on General Hospital!
READ MORE
By Regan Cellura on July 11, 2008
General Hospital Fan Club Weekend is upon us! What does that mean in terms of Scoop? It means lots of fans hit the message boards and give recaps of what they've heard and seen while at various actor's events as well as the main event. The reports are already coming in! Check back for updates!
So far, here is what I've got (remember to have your salt shakers near by, these recaps are all based on the fan's perspective of how things were said and the actors in the past have been told by TPTB what they can and can not say):
One fan said Steve Burton (Jason) was asked about Liason and his response was that they are stalled. However, he also said that he would be a guest at Rebecca Herbst's (Elizabeth) event and they would talk more about it then.
The actor's discussed their charities and Sebastian Roche (Jerry Jacks) spoke about his trip to Africa.
Ignacio Serricchio (ex-Diego) gave a fan a lap dance. Apparently there was an auction at a Girls Night Out event. He also sang with his band at the Kick Off and if I am understanding these recaps correctly, so did Rick. At the GNO event, there were quite a few Night Shift cast members. Sonya Eddy (Epiphany Johnson) told the fans the writing on Night Shift Season Two is very good. READ MORE
By Jamey Giddens on March 24, 2008
What soap fan doesn't sit at home and play fantasy exec/writer? Lord knows I do, it's what gets me through plots about unaborted children, jerky camera movement and the lack of diamonds or cleavage in Genoa City. Tonight I feel like playing fantasy casting director and letting you know just exactly who, in my humble opinion, should play which roles on what soaps.
Ted King to Days as Lawrence Alamain
With all the talk about the notorious Alamain clan of Days of Our Lives coming up both on the show and here at Daytime Confidential, a thought popped into my mind about how awesome it would be for former GH baddie Ted King (ex-Alcazar) to reunite with his former leading lady Tamara Braun (ex-Carly, GH/Ava, Days) in Salem!
King would be perfect as dastardly Alamain patriarch Lawrence. I loved Michael Sabatino, who originated the role, but he's been away from the soap for so many years and as the returns in recent years of Christie Clark, Austin Peck, Billy Warlock and many others have proven, having fan faves reprise their roles doesn't always lead to rating success for Days.
King and Braun were a hit with GH fans as Lorenzo and Carly. Those fans could decide to tune in to Days to see them reunited and raising hell. And while we're at it, why not throw in Ignacio Serrichio (ex-Diego, GH) as a recast for Lawrence's son Nicholas? READ MORE
By Jamey Giddens on February 29, 2008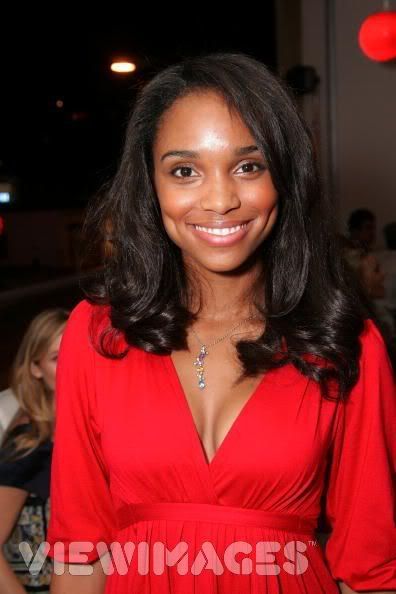 What happens when you take a few actors from ABC's hit soap General Hospital and put them at the same Las Vegas hotel/casino as a disgruntled former rap music tycoon? A hot mess that's what!
Soap Opera Weekly is reporting that GH/Night Shift actress Angel Wainwright (Regina) got into an altercation with
infamous hip hop personality Suge Knight. Wainright was in Vegas for a GH fan event over the President's Day weekend along with Sonya Eddy (Epiphany), Ignacio Serricchio (Diego), Sebastian Roche (Jerry) and Jason Thompson (Patrick).
Allegedly, Wainwright and Knight got into their scrape at the Tryst nightclub located in the Wynn Hotel. Knight supposedly threatened Wainwright who responded by jabbing the man in his eye! Knight then grabbed Wainwright, causing Sonya Eddy to begin pummeling Knight to get him to release her co-worker! Who says Jason Morgan is the only hero in Port Chuck?
For soap fans not familiar with Suge Knight, he is the co-founder and former CEO of West Coast-based Death Row Records which was involved in a long-term, messy "East Coast vs. West Coast" turf feud with Sean "P.Diddy" Comb's Bad Boy Records. Both labels lost their key stars (Tupac Shakur and Christopher "Biggie Smalls" Wallace respectively) at the climax of the feud, although both deaths remain unsolved. Death Row was once also the home of OLTL celeb fan Snoop Dogg.