Jennifer Gareis
By Jillian Bowe on July 23, 2009
The Bold and the Beautiful's
Jennifer Gareis
(Donna) takes time out of her busy day and talks beauty secrets with co-star
Jacqueline MacInnes Woods
(Steffy) for the latest installment of Gareis' video blog. Side note: we've found the culprit behind some of the show's hair styles.....
By Darren Lomas on July 19, 2009
The aftermath of the honey fiasco was quite silly really. Pam told Stephanie that she'd been behind Donna's gunging, but denied it to Donna, Eric and Ridge. She resigned from
Forrester Creations
before she could be fired, and later in the week went for a job interview at Jackie M. Hilarity ensued. (Note to B&B writers, CCed to Alley Mills: a little campiness goes a long way.) She talked about her brain tumor, she offered them lemon bars and she got the job. That probably means more Pam hi-jinks with wild animals, honey, or both, very soon.
Katie took on damage control for Forrester. Bill convinced her to have a "business dinner" with him, on the understanding that she'd put forward a case to keep the Donna-drenched-in-honey pictures off the front page. Bill made it clear that he wanted to take Eric down and get control of Forrester. She was intrigued by him and wanted to dig deeper. He was drawn to her, but warned her off getting too close. This is the stuff I love - finally, some sparks on B&B. There was a moment I thought they were gonna get fresh on his office desk. They sure beat the dead-on-arrival pistachios and mini-hoops "romance" Katie had with Nick. READ MORE
By Jillian Bowe on July 10, 2009
By Jillian Bowe on July 03, 2009
Could
The Bold and the Beautiful's
Marcus (
Texas Battle
) get a daddy soon?
TV Guide Canada
's
Nelson Branco
reports Donna (
Jennifer Gareis
) may come face to face with her ex:
Insiders are buzzing that Bradley Bell will be casting Marcus's father soon. Paging Shemar Moore (ex-Malcolm, Y&R)! Hey, I'll settle for Réal Andrews (ex-Taggert, GH), who got shafted by One Life as Dr. Evans.
Does this mean CBS's finally getting with their diversity program? Stay tuned.
By Darren Lomas on June 14, 2009
The week opened with Brooke refusing to side with Ridge. She wouldn't forbid the gruesome twosome (Steffy and Rick) from seeing each other. Ridge was as reasonable as ever when he yelled, "you should be supporting ME!" Poor Ridgiculous "won't tolerate" it anymore. The pompous buffoon walked out and made a beeline for Phoebe's grave. Taylor was hanging out there, most likely thinking about the crummy epitaph on Phoebe's gravestone: "Our star will shine." Did they not see her duet with Constantine? "I sucked" would've been a better engraving in memorium of that little twit.
READ MORE
By Jillian Bowe on June 11, 2009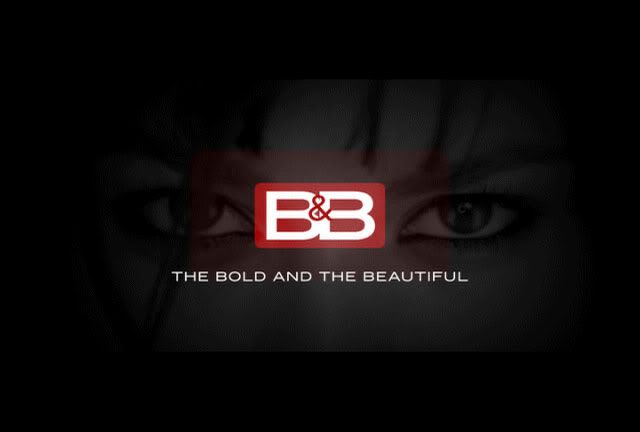 Get ready for a showcase showdown on
The Bold and the Beautiful
. According to
We Love Soaps
,
The Price is Right
host
Drew Carey
and the game show's announcer
Rich Fields
will make an appearance on
B&B
June 17 and 18. The duo will be featured in a storyline involving Pam (
Alley Mills
) and Donna (
Jennifer Gareis
) visit the game show to conduct business and wind up being audience members with an twist. Look for
The Price is Right
models
Lanisha Cole
,
Rachel Reynolds
and
Amber Lancaster
to make a guest spot during the episodes as well as the show's Executive Producer
Mike Richards
and Co-Producer
Stan Blits
.
READ MORE