Jennifer Landon
By Jamey Giddens on September 15, 2012

I'm hearing yet another The Young and the Restless actress is on the chopping block as we head into the weekend. Jennifer Landon, the third actress to play the role of Paul Williams' (Doug Davidson) daughter Heather, is set to be let go from the CBS Daytime series, according to sources.
READ MORE
By Jamey Giddens on August 29, 2012
Heather Stevens (
Jennifer Landon
) has a hot, scruffy artist type in her apartment, and all she can think to do with him is talk about her dead, psychotic baby bro. Watch a sneak peek below of today's
The Young and the Restless
, where Heather won't let Daniel (
Michael Graziadei
) anywhere near her box.
By Jillian Bowe on May 01, 2012
TV Guide Magazine's
Michael Logan
is reporting
Jennifer Landon
has been signed to play Heather Stevens on
The Young and the Restless
. Landon, daughter of late, TV icon
Michael Landon
, will debut June 8.
By J Bernard Jones on September 07, 2010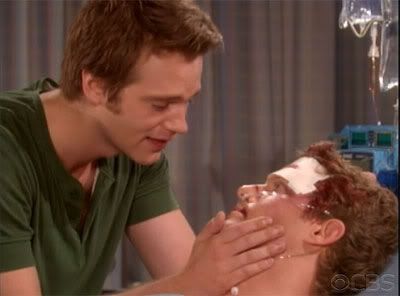 Before I get to today's stunning episode of As the World Turns, in which Dr. Reid Oliver dies and donates his heart to his professional nemesis/colleague Dr. Chris Hughes, I have a few thoughts about not only the serial's final days on the air, but also —in a broader sense—fan perceptions about what a soap's last days should be like, themes that will be carried forward as we look toward ATWT's final hours.
First, with less than two weeks to go before its final fade to black, ATWT is ending its 54 year history in perhaps better dramatic shape than almost any serial since the cancellation of NBC's Texas in 1982, a specific observation I will expand upon in a few days. Of course, there is lots to gripe and nitpick about the woulda-coulda-shoulda's of how the show might have wrapped things up. Many of those ideas are quite good and some are downright ludicrous, but in the final turn of events, all of that stuff is moot. The last scenes were shot, the sets have been struck, and the actors all went along different paths weeks ago. READ MORE
By J Bernard Jones on July 20, 2010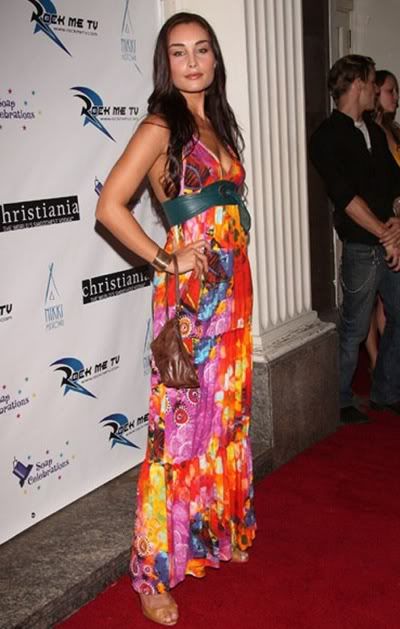 Today's episode was a typical "treading water" day in the life of a daytime drama winding up its final days. With tons of exposition and repetition, the news of Vienna's pregnancy deception and other shenanigans, Henry's relationship with and long overdue publicly admitted love for Barbara, and Katie's attempts to make right her role in the whole fiasco rocketed through Oakdale faster than tweets about
Sarah Palin's
hilariously absurd forays into neologism.
Henry confronted Vienna about Barbara's whereabouts. Katie told Margo, Will and Gwen about Vienna and Barbara and Henry. Will confronted Henry about Barbara. Alison told Casey about Vienna. Folks ran around in various combinations telling each other the same information several times throughout the episode. Perhaps the best reaction of learning of Vienna's pregnancy scam came from a genuinely shocked, appalled, and disappointed Kim, who laced into a semi-penitent/self-justifying Chris about his role in the cover-up and its consequences. Of course, one must ask if anyone in Oakdale has heard of texting, Facebook, or Twitter in this day and age, but then this kind of "shocking news spreads through town like wildfire" episode is the kind of thing that soaps used to do so well.
This brings me to a point about Henry (Trent Dawson) and Barbara's (Colleen Zenk Pinter, who has been extraordinary) love being thwarted by the "evil" machinations of Vienna (Ewa de Cruz): I like it. Correction. I love it! READ MORE
By Mark on July 01, 2010
On next week's As the World Turns Jesse Lee Soffer and Jennifer Landon reprise the roles of Will and Gwen Munson. Chris (Daniel Cosgrove) wants Katie (Terri Colombino) to give him a reason to stay and Craig (Jon Lindstrom) tells Lily (Noelle Beck) he will take care of Lucinda (Elizabeth Hubbard). Meanwhile, Barbara (Colleen Zenk) is locked up somewhere while Henry (Trent Dawson) and Vienna (Ewa Da Cruz) are getting married. Watch the promo after the jump! READ MORE