Jess Walton
By Jillian Bowe on June 15, 2009
Forget not messing with Texas (sorry
Jamey
and
Mel
), you don't mess with Slick Vic (
Eric Braeden
)!
By Jamey Giddens on June 11, 2009
It's old home summer on
The Young and the Restless
, thanks the renewal of the classic Kay (
Jeanne Cooper
) vs. Jill (then the cheesetastic
Brenda Dickson
, now mercifully
Jess Walton
) feud, the returns of Nina (
Tricia Cast
) and Phillip (
Thom Bierdz
) to the canvas and the possibility of Cricket Blair (
Lauralee Bell
) making an appearance at some point. In honor of the occasion I decided to dig up this old school clip from the beginning stages of the Nina/Phillip/Cricket triangle. Nina and Cricket were the ultimate frenemies—the beautiful Jabot teen model who had the local rock star Danny Romalotti (
Michael Damien
) and the Chancellor heir fighting for her hand versus the girl from the wrong side of the tracks. Nina and Cricket's junior rivalry never quite reached the peaks of campy histrionics that Kay vs Jill did, but it was still good soap. I can't wait to see how Kay, Jill, Nina and Cricket react to the fact that Phillip didn't die all those years ago! Mvid courtesy of
ItsMandyKimper
.
READ MORE
By Regan Cellura on June 09, 2009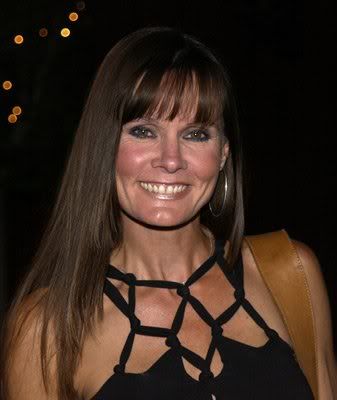 TVGuide Magazine
has the exclusive news.
As The World Turns
has cast
General Hospital, Port Ch
arles and DAYS alum
Lynn Herring
(ex-Lucy Coe, GH/PC; ex-Lizanne, DAYS) as Audrey "the gold-digging mother of cut-up Henry Coleman (Trent Dawson). She hits the air July 24."
Do you have any idea how badly people have wanted you back on the soap scene? It's been too long.

I have missed it so much, but GH has never called. Eventually I figured, "Well, OK, I guess I'm outta that role." That's why it was such a compliment to get the phone call from [ATWT exec producer] Chris Goutman. I guess I really needed to get back to work. I'd find myself creating soap-opera scenarios in my mind while I was out on the hill feeding the cows. "Hmm…that flirty red one sure looks like she likes the bull today…" When you start doing that you know it's time to start acting again.
By Jamey Giddens on May 20, 2009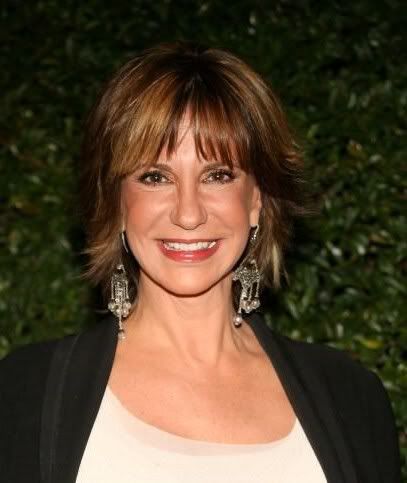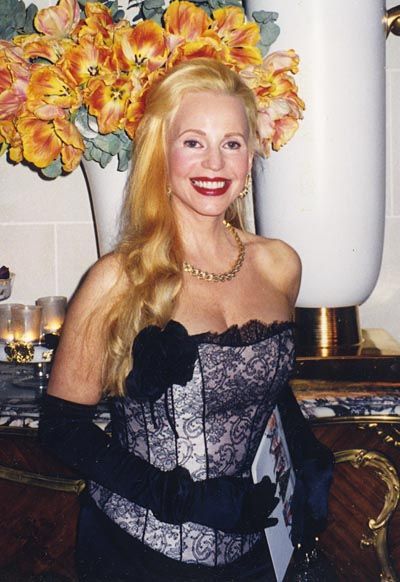 TV Guide Canada
's
Nelson Branco
has a revealing interview with the amazing
Jess Walton
about her two-plus decades as the fiesty manicurist-turned-mogul Jill Foster Abbott on
The Young and the Restless
. My favorite part was Walton admitting that she found
Brenda Dickson
's portrayal of Jill just as much of a caricature as I did.
TVG: Had you seen Brenda's work as Jill?

JW: Yes, I did. Michael Corbett [ex-David], who was playing her secretary at the time, invited me to his house to watch his video library of her work. I took the essence of Jill, but deepened the role because I felt the part was a little bit of a caricature. Having said that, I will admit that it took me a year to fully capture Jill. I remember Terry Lester [ex-Jack] told me the secret to playing Jill is to have fun with her. And boy, did I really work hard at trying having fun with her. Luckily, it finally clicked, but it wasn't easy. See, I never saw the humour in Jill during my first year on the show. Once I did, I became Jill."
By Jamey Giddens on May 15, 2009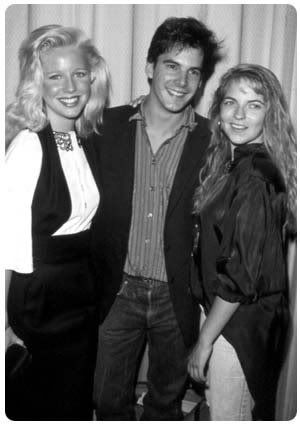 WIth the red hot CBS soap
The Young and the Restless
making waves by bringing back the wildly popular
Thom Bierdz
, some newer or casual Y&R viewers are probably wondering what the significance is of having the actor who played the original adult Phillip Chancellor III back on the canvas. One DC regular
Blackjack21
emailed us with a request for Phillip's backstory. Since I was only a mere, randy thought in my teenage parents minds when they storyline began back in the 70's, I had to break out the trusty
Y&R Anniversary Scrapbook
, as well as pay a visit to online soap opera encyclopedia
Soap Central
to make sure I hit all the high notes.
READ MORE
By Jamey Giddens on May 04, 2009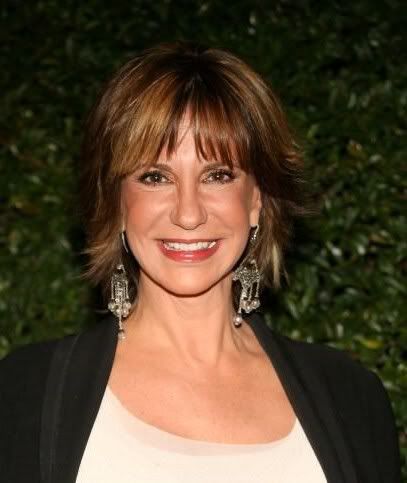 Young and Restless
star
Jess Walton
is speaking out about the tense contract negotiations that led to her temporarily exiting the program over the course of one explosive weekend. Here's what the actress told
Tulsa World
on why she came back:
"It had to do with my family and this economy. I felt so bad that so many people have lost their jobs, that, all of a sudden, I thought: 'This is really silly. I have a wonderful job and I really think I owe it to myself and my family to continue on.'

"But I really was off and done. I really did come back in that one weekend. I am very fond of Maria (Bell, co-headwriter) and the Bell family. I am very fond of my costars and the crew. But, ultimately, it was a decision between my family and me."
So glad Walton and TPTB worked everything out. Bring on the next Kay vs. Jill catfight!