Jessica Leccia
By Luke Kerr on October 23, 2012
Crystal Chappell and Jessica Leccia followed up their time as lesbian lovers Olivia Spencer and Natalia Rivera on Guiding Light with a second act in Chappell's web soap Venice. Now it appears the pair are ready for a third act. Chappell's production company Open Book Productions has released the trailer for its new web series The Grove.
Starring Chappell and Leccia as Nico and Ivy, The Grove features a cast brimming with popular soap stars. Robert Woods, Jordan Clarke, Beth Maitland, Christian LeBlanc, Michelle Stafford, Nadia Bjorlin, Peter Reckell, Linsey Godfrey, Judi Evans and Bobbie Eakes are among The Grove's stars. Visit TheGroveTheSeries.com for more information. Watch the trailer for The Grove after the jump!
By Daytime Confidential on June 08, 2011
Former and current One Life to Live stars Mingled For A Cause at Blondies in New York City on June 4. Kristen Alderson, Brittany Underwood, Jessica Leccia and Shenell Edmonds (pictured above) were among the stars that sang karaoke and mixed with fans at the second annual event, which helped raise money for Bailey House and AHA. See more photos from the event after the jump. READ MORE
By Daytime Confidential on March 14, 2011
One Life to Live and former Guiding Light star Jessica Leccia hung out with fans at the Jessica Leccia Fan Luncheon on March 12. During the event, held at Brother Jimmy's in New York City, Leccia signed autographs, answered questions and took pictures with fans. See more photos from the Jessica Leccia Fan Luncheon after the jump.
By J Bernard Jones on August 25, 2010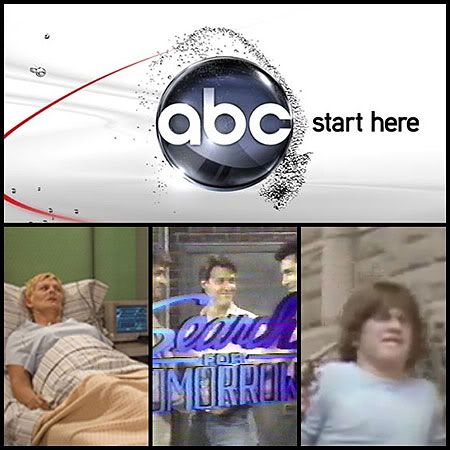 Watching the ABC daytime lineup lately has been a little déjà vu for this old time soap viewer. Perhaps "copying" is too strong a term. Maybe "homage" would be a better word or, perhaps, "sticky fingers." On the other hand, the stories in question here are different from either classic soap opera tropes (boy/girl-meets-hates-falls-in-love-with-girl/boy stuff) or classic soap cliches (supervillain-returns-from-the-dead-with-an-evil-twin shenanigans) because of their very specificity.
All three of the ABC's daytime dramas currently are airing stories or arcs that have been a little too close to the mark of several cancelled Proctor & Gamble shows, begging the question "Does Brian Frons really admire those old, now defunct serials as much as he loves pilfering CBS soap stars?" Let us count the ways: READ MORE
By Jillian Bowe on August 18, 2010
Can't wait to watch Venice The Series? The gang's back with a taste of what's to come this upcoming season. Watch the clip after the jump!
READ MORE
By Luke Kerr on June 18, 2010
What are your First Impressions of Jessica Leccia as Inez Salinger on One Life to Live? See more screencaps from her debut after the jump. READ MORE