Jessica Leccia
By Luke Kerr on June 11, 2009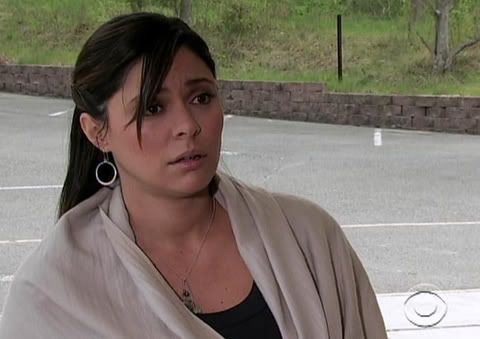 Soap Opera Digest
is reporting that
Guiding Light's
Jessica Leccia
has given birth to her and her husband's first child,
Ivy Lola Malloy
. Congratulations to the couple.
By Jamey Giddens on June 07, 2009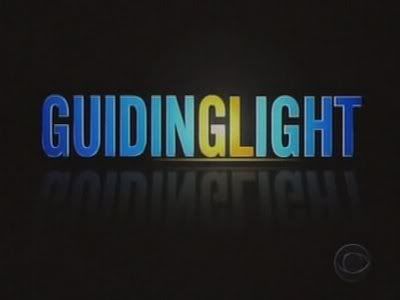 Long term syndicated soap journalist
Lydia Hirsch
answered a reader question about the fate of
Guiding Light
in her
latest column
. Here's a snippet of what Hirsch has to say:
Q: Any word on whether "Guiding Light" is going to be picked up by another network? — Reggie, Altoona, Pa.

A: So far there is no official word, but there are some clues. The show, which films many of its scenes in Peapack, N.J., has picked up another year's lease on property they use. An outline for a year of stories to pitch to another network has been commissioned. Another clue is that several "GL" actors have been offered new contracts. On the minus side, lots of "GL" characters from the past are slated to return this summer: Danny, Michelle, Ed … that sounds like it could be a "we are wrapping things up" scenario. Also, one major "GL" actor, who asked not to be named, is in contract talks with another soap. READ MORE
By Jamey Giddens on June 01, 2009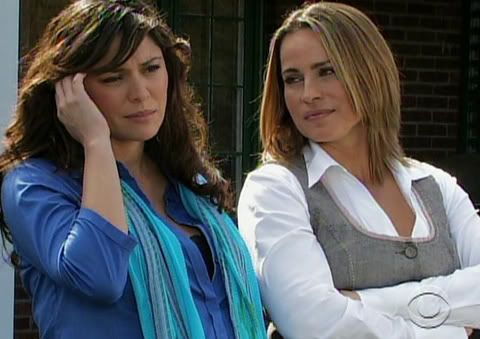 TV Guide Canada
's
Nelson Branco
is psyched about those Sapphic Same-Sexers from Springfield, Olivia Spencer (
Crystyal Chappell)
and Natalia Rivera (
Jessica Leccia
), aka
Guiding Light'
s Otalia, in this week's
Nelson Ratings
. Which soap couple has you all fired up?
By Jamey Giddens on May 11, 2009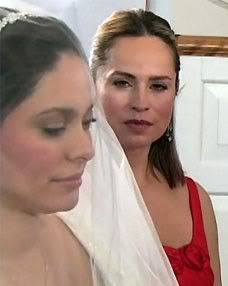 Not to be outdone by the boys,
After Ellen
has also released their 2009 list of the hottest women in pop culture. The highest daytime honor went to funny lady
Ellen Degeneres
at Number 15, but talking strictly soaps, it was
Young and Restless
newcomer
Clementine Ford
at Number 18. Ford won critical acclaim, as well as rabid popularity for her stint on the Showtime cable series
The L Word
.
Ford wasn't the only soaper on the list, the recently-cancelled Guiding Light made an impressive showing, with both halves of sapphic supercouple Otalia, Crystal Chappell and Jessica Leccia, making the cut at Number 50 and Number 60, respectively. You hear that Lifetime and Oxygen? You could have your L Word follow up right here! The smoking hot Chappell also came in Number 7 on After Ellen's Hot Women Over 40 List. The equally-stunning Leccia made Number 12 on the website's Hot Women of Color List.
By Jamey Giddens on April 19, 2009


Check out this music video featuring the best couple in daytime, Guiding Light's Otalia (Crystal Chappell and Jessica Leccia) set to Bonnie Raitt's classic "Something To Talk About", created by Gusjaq.
By J Bernard Jones on April 18, 2009
She'd been teased and mocked for years, no more so than in her competition with other, younger and, some would say, prettier hopefuls. Her appearance had been derided as "downmarket." She obviously couldn't afford fancy stylists and didn't have the finesse of her peers, but when she revealed the depths of her talents she left viewers and critics quaking in their boots.
I'm not talking about Susan Boyle, the YouTube and Britain's Got Talent overnight sensation. I'm talking about the magnificent week of high octane, balls to the wall drama that has been Guiding Light.
I'm glad I waited before posting anything about the extraordinary week that has transpired on GL as the Olivia/Natalia love story played out before my astonished eyes. Temptation tested me in the aftermath of Olivia's shattering graveyard soliloqy to her heart donor Gus and, later, her heartstopping confession of love to Natalia, in what is quite possibly destined to become remembered as one of the greatest performances in daytime of the last decade. My fingers fidgeted over my keyboard during one of the most gloriously tortured daytime weddings in recent memory. My mind raced with superlatives about Natalia's struggle at the altar and her tearful confession of love for Olivia mixed with guilt about Frank. While the week belonged to Otalia (which I will get to in a moment), the entire show was, to borrow a phrase, a towering inferno of greatness. Let us count the ways: READ MORE