Jessica Leccia
By Luke Kerr on April 17, 2009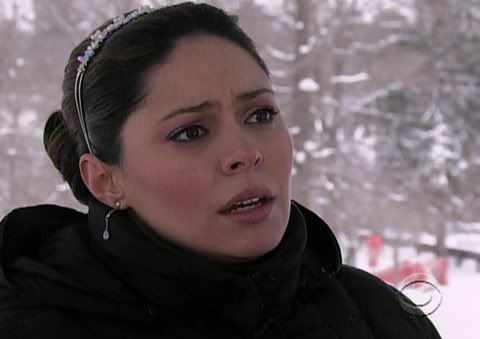 Updated:
Three more pictures after the jump.
Guiding Light's Natalia (Jessica Leccia) strapped on a pair of Julia Roberts' running shoes from Runaway Bride and high tailed it out of the church before Frank could marry her. Olivia (Crystal Chappell) followed after her and found Natalia, who admitted to Olivia that she is in love with her. Once again poor Frank (Frank Dicopoulos) doesn't have a clue. After the jump I've included the Dixie Chick music video for "Ready to Run." I thought it might apply to today's episode. READ MORE
By Luke Kerr on April 14, 2009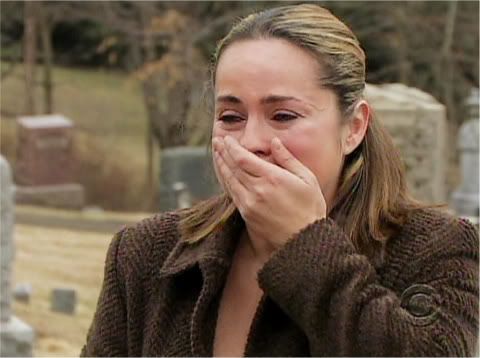 I didn't get a chance to blog about
Michelle Stafford's
outstanding performance yesterday on
The Young and the Restless
, but I wanted to take a moment to make sure I mentioned the amazing performance of
Guiding Light's
Crystal Chappell
as Olivia confessed her love to Natalia (
Jessica Leccia
)in the cemetery. It was gripping, heartbreaking and gut wrenching. More photos after the jump.
READ MORE
By Mark on April 13, 2009
By Luke Kerr on April 06, 2009
Check this out Otalia fans,
Michael Fairman
has a four-part video interview at
Michael Fairman Soaps
with
Guiding Light's
Crystal Chappell
and
Jessica Leccia
.
By Melodie on March 31, 2009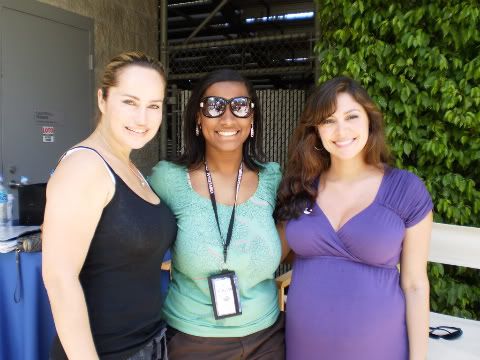 Crystal Chappell, Melodie Aikels and Jessica Leccia
During the Guiding Light location shoot in Florida, I had a chance to chat with Frank Dicopolous, Crystal Chappell, and Jessica Leccia about their current storyline featuring Otalia. All three actors were very excited about being apart of such a different story for daytime. They also were very surprised by the fan response to the storyline and didn't expect it to be so huge. The Otalia line for autographs was almost as long as Josh and Reva's line. To me, that spoke volumes, so when I saw a group of Otalia fans gathered chatting about their couple, I grabbed one for an interview. Brenda was so kind to tell me all about her Big Purple Fever for Otalia.
Daytime Confidential: What brought you to Otalia? Why do you like them?
Brenda: Well, back in October I heard they were gonna move in together, but then I read where the idea of them being a couple was shot down so then I didn't watch it. But then I saw them kiss on the CBS website, and I thought, "Well let me give this a chance". So, I went toYou Tube and watched all the clips and saw the slow buildup, the old fashioned storytelling like it used to be. It was like Bo and Hope or Patch and Kayla on Days of Our Lives and other couples, and it was just beautifully written. It was subtle, slow, and just told in a normal light and not sensationalized like All My Children did with Bianca and the wedding, and then they break them up the next day.
DC: "Our lesbians are better than yours" READ MORE
By Jamey Giddens on March 30, 2009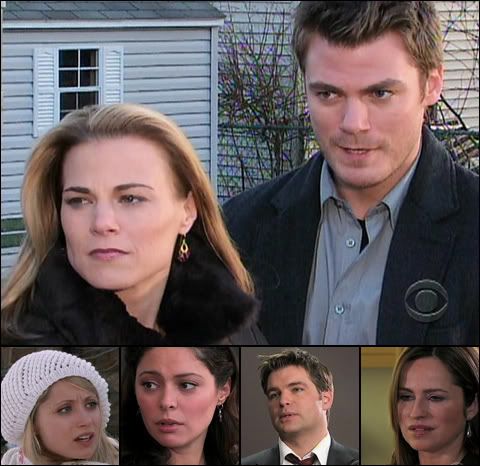 This just in
: Sources have come forward saying ABC Daytime President
Brian Frons
is gearing up to make offers to several of
Guiding Light
's top stars. While none of this has been confirmed officially by the network, here's who we hear has Frons salivating:
Daniel Cosgrove as a possible recast for Joey Buchanan on One Life to Live.
Gina Tognoni to reprise the role of Kelly Cramer on OLTL.
Crystal Chappell and Jessica Leccia for parts on All My Children.
Jeff Branson for several roles on General Hospital, complete with an attractive moving bonus should the actor decide to sign with the show.
Reportedly ABC also wants Marcy Rylan for a role on ANY of the ABC soaps! READ MORE