John Brotherton
By Luke Kerr on August 11, 2009
John Brotherton hosts the latest episode of More Life to Live, which features some bonus scenes from One Life to Live.
By Luke Kerr on August 04, 2009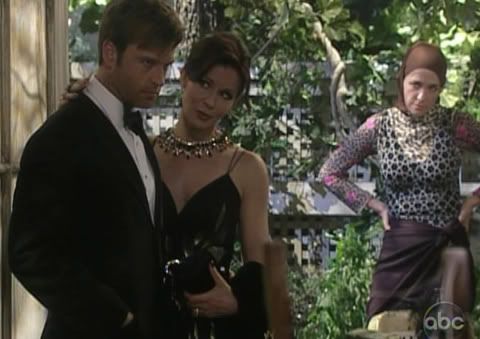 The best argument the soap opera genre can make in favor of its own survival airs at 2pm EST on ABC/ 9pm EST on SOAPnet. Its name is One Life to Live.
OLTL's fictional town of Llanview, PA. is a town rich in history, overflowing with talent, boisterous in personality and uninhibited by an addiction to one or two characters.
Monday's nod to Grey Gardens–acted out by the fantastic foursome of Robin Strasser, Kassie DePaiva, Trevor St. John and Florencia Lozano–and the seamlessness with which it was woven into the double wedding ceremony of Viki to Charlie and Nora to Clint is one of many examples of why OLTL has surpassed The Young and the Restless as the genre's most well-written soap opera. READ MORE
By Regan Cellura on March 11, 2009


Check out OLTL's skit at Broadway Cares! Sorry about the shaking, hope no one gets motion sickness. And look at JPL's new do!
By Luke Kerr on February 13, 2009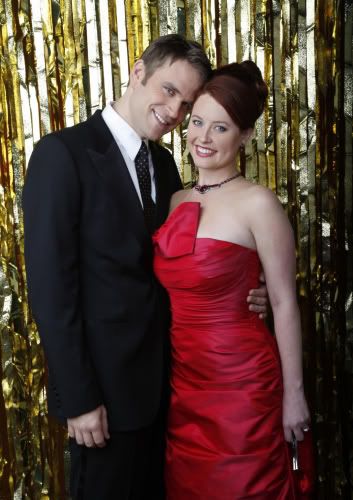 Which is your favorite couple: Jared & Natalie or Antonio & Talia?
By Nicki on January 14, 2009
Want to meet your favorite soap stars? Well now's your chance as the Soap Opera Mania on Tour could be coming your way soon!!
Stars from all your favorite soaps are starting a tour around the country next month and they could be right in your neck of the woods. They will be adding more locations as they go and as they do I will update you with those additions. But as for what they have so far here is the upcoming schedule of where, when, and who will be there....
Saturday 02/07/09 in Macon, GA at the Anderson Conference Center:

Christian LeBlanc (Michael Baldwin - The Young and the Restless)
Austin Peck (Brad Snyder - As the World Turns)
Brandon Beemer (Owen Knight - The Bold and the Beautiful)
Murray Bartlett (Cyrus Foley - Guiding Light)
Gina Tognoni (Dinah Marler - Guiding Light)
Winsor Harmon (Thorne Forrester - The Bold and the Beautiful)
Julie Pinson (Janet Snyder - As the World Turns)
Don Diamont (Brad READ MORE
By Jamey Giddens on November 26, 2008
Okay you knew it was coming. Now that the Idiots In Charge of The-Soap-Opera-Formerly-Known-as-Days-of-Our-Lives have let the phenomenal
Blake Berris
go, I decided to start out doing a Wishful Casting about where Berris should end up, but it turned into more of an analysis of which soaps are managing to set things up for their next generation the right way, and which ones are getting it wrong, dead wrong.
Much of the daytime industry is experiencing a serious drought in terms of talented, young stars who can actually, you know, act. Save for The Young and the Restless, One Life to Live and General Hospital, the under 30 set at most soaps is pretty much comprised of rejects from the Pamela Anderson School of Acting and Pantomime. I'll start with the soaps in most need of help and work my way up. READ MORE