Jordan Clarke
By Jamey Giddens on July 30, 2009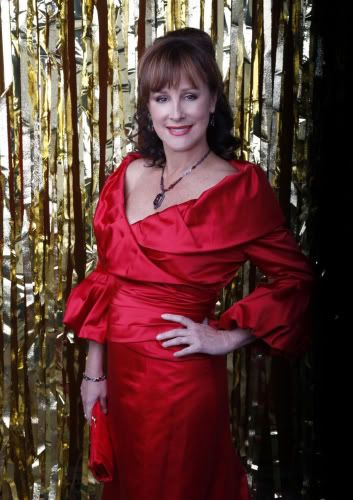 The web soap revolution continues!
Crystal Chappell
has been busy tweet, tweet,
tweeting
away new casting developments for her highly-anticipated web series
Venice
. Both
One Life to Live
's
Hillary B. Smith
and
Guiding Light
's
Jordan Clarke
are set to appear on the series.
By J Bernard Jones on July 15, 2009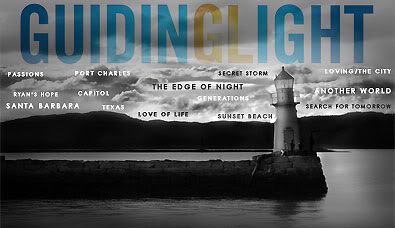 One of the hardest tasks in all of television must be bringing a daytime drama to a close. In other realms of entertainment, plays and musicals can be resurrected through countless revivals. Primetime TV shows can come and go, yet have the potential to be re-imagined or rebooted for the small or big screen. The biggest box office disasters can live on via countless direct-to-DVD sequels. Radio hosts and their dubiously talented sidekicks can be fired for the most hateful commentary, yet live on with the same formats other stations to be spiteful for another day.
With the exception of Dark Shadows, once a soap opera is canceled it is gone forever. During my time I've watched some of my favorites disappear: The City, Port Charles, Generations, Texas, and — in my opinion — two of the genre's titans, Santa Barbara and The Edge of Night. Many of you are still missing your own beloved shows over the last three decades as well. Fans of Capitol, Love of Life, Sunset Beach, Passions, Search for Tomorrow, and the still mourned Another World among others express their loss as if there yet remains a certain kind of grief that has not yet abated after all these years. Soon we will lose another giant among soaps: in less than ten short weeks, Guiding Light will shine for the last time on CBS. READ MORE
By Luke Kerr on July 06, 2009
By Jillian Bowe on April 04, 2009
Welcome to one of the reasons why I watched
Guiding Light
. My older sister and I had to take a stroll back in time and relive the moments in our heads about what got us hooked on
GL
. I remember watching the storyline play out when one of soaps ultimate bad boys Roger Thorpe (the late
Michael Zaslow
) was hitting the sheets with his enemy Billy's (
Jordan Clarke
) baby girl, Melinda "Mindy" Sue Lewis played by
Kimberley Simms
at the time. So what if Roger and Mindy were tearing up a box spring, they are both adults right?
READ MORE
By Jamey Giddens on March 06, 2009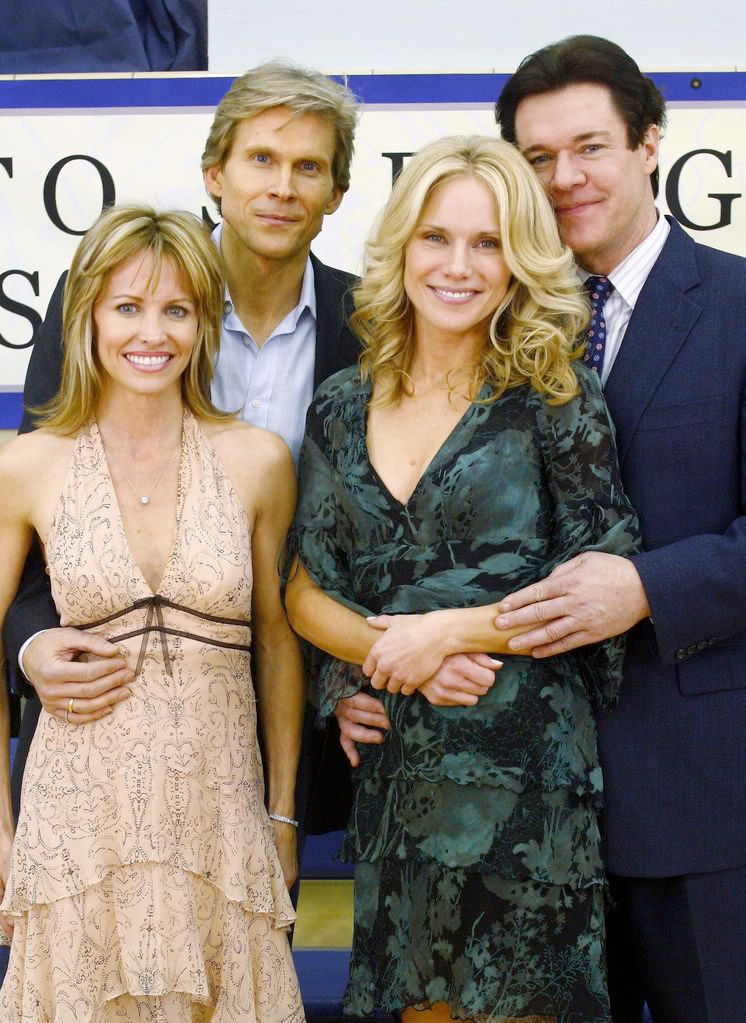 Almost time for the show!
Damn the Y&R previews for next week look hot! Greg Rikaart is so gonna win another Emmy!
The B&B previews look like more of the same. Hot-Meet-Mess.
Doh! Show's on! You gotta be ready with this liveblogging business!
Oh great, Grady.
Thank God for Lizzie!
Grant Aleksander hasn't freaking aged at all. He's like a gigantic Ken Doll!
I have always loved Phillip and Lizzie's connection. Love him looking at pics in the attic!
Mindy Sue!
She's looking at pics with Beth!
I would have liked a big intro scene, but oh well.
Keep smiling, keep shining, knowing you can always count on me!
One more hug like that and Beth and Mindy are gonna give Otalia a run for their After Ellen feature!
Justin Deas is the God-o-Acting!
I miss Coop, but damn was his death needed!
Buzz and Alan are daytime's answer to Jock Ewing and Digger Barnes!
Ron Raines is keeping it subtle. Good, very good. No mustache-twirling.
Ugh, the greasy grifter!
Just shoot him Lizzie!
Or let your dog bite him in the nads! READ MORE
By J Bernard Jones on January 30, 2009
Funny how the universe sometimes lines up and minds think alike, isn't it? Guiding Light is in the thoughts of a lot of people these days. Bloggers, soap journalists and industry watchers — not to mention the writers, cast and crew of GL — are all on pins and needles about this 72 year old institution. The writing has been on the wall among commentators on the Internet and in the soap press for some time regarding GL's maybe/probably/likely cancellation, which would essentially signal the final march along daytime's trail of tears as the end of the genre.
The signs are obvious and ominous: GL has been hovering at a 1.5 rating for the last few months, a situation exacerbated by a genre-crushing free fall in advertising revenues, which have in turn led to massive budget cuts by the networks for all the shows. If GL doesn't get its act together by the Ides of April, as our own Jamey Giddens so aptly put it, the oldest series on broadcast television will bite the dust. However, there is hope. As has been reported here, Guiding Light needs the minimum of a steady 1.8 rating to avoid getting the ax.
Back to minds thinking alike: Just as I was finalizing this list, Mr. Giddens posted his "Top 10 Last Ditch Stunts To Save Guiding Light," followed by Spauldingfield's awesome GL promo posted by Luke Kerr. Because of their excellent efforts I almost decided to not post these recommendations, but the situtation at Guiding Light is so important to those of us who love the show that I felt it was more important to contribute to the call to keep GL on the air and risk repetition than not do so. Therefore, consider these considerations an addition to their efforts. GL needs viewers not tomorrow, but today and here are ten reasons to tune in right now! READ MORE