Josh Duhon
By Daytime Confidential on July 31, 2013
Former General Hospital favorites, such as Jackie Zeman (Bobbie) and Tamara Braun (ex-Carly), reunited during General Hospital Fan Club Weekend at the Past Cast event. The stars mixed with fans and answered questions. Check out more photos after the jump! READ MORE
By Daytime Confidential on July 27, 2013
Current and former General Hospital stars Kirsten Storms and Brandon Barash were among GH fan favorites who mixed with fans, took pictures and signed autographs at the General Hospital Fan Club Kick Off Reception on July 25. See more photos from the event after the jump and keep checking back over the weekend as we publish more photos from various events!
By Jillian Bowe on August 26, 2009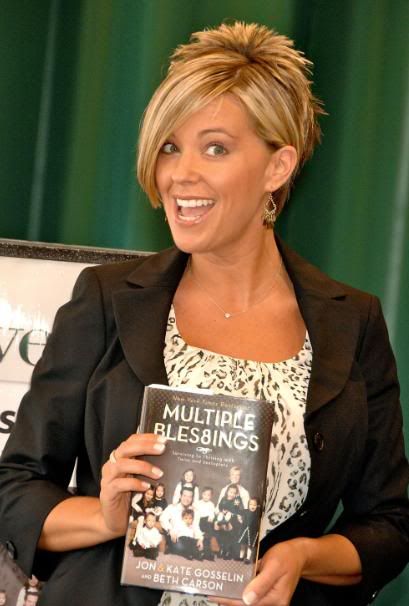 Reality TV celeb
Kate Gosselin
will move from the hot seat to the host seat in Sept. The star of TLC's
Jon & Kate Plus 8
will fill in for
The View
co-host
Elisabeth Hasselbeck
on Sept. 8 while Hasselbeck is on maternity leave. She will be one of an
all-star
(of sorts) panel of guests co-hosting the ABC gab-fest until Hasslebeck returns.
By Jamey Giddens on November 23, 2008
It appears Soap Opera Mafia Don/
Days of Our Lives
executive producer
Ken Corday
had three name actors lined up to replace
Jay Kenneth Johnson
as Philip Kiriakis had Corday's strong arm tactics to scare the actor not worked. Reliable sources reveal
Dylan Bruce
(ex-Chris, ATWT),
Jon Prescott
(ex-Mike, ATWT) and
Josh Duhon
(ex-Logan, GH) all tested for the role of Philip Kiriakis. However, Johnson did indeed sign a new contract.
"They had to have already had these actors lined up," says the source. "No work is done in Hollywood on the weekend, so the Days execs must have already had them ready just in case." READ MORE
By Jamey Giddens on November 14, 2008
As sad as I am to hear about the reported
contract woes
of
Jay Kenneth Johnson
—of course
Days
would go after its popular stars who play core character first, instead of getting rid of wastes of airtime like
Molly Burnett
, or actors with no ties to the canvas like
Shawn Christian
—you know me, the soap must go on!
If the brass at Days doesn't come to their senses and manage to make a deal to keep Johnson, I think former General Hospital baddie Josh Duhon (ex-Logan) would make a kick ass Philip Kiriakis. Duhon was instantly popular on General Hospital before being sacrificed at the altar of Johnny and Lulu's budding romance. I bet Duhon would crackle with electricity opposite Nadia Bjorlin's Chloe and provide a strong foe for Nu-Brady. READ MORE
By Regan Cellura on September 08, 2008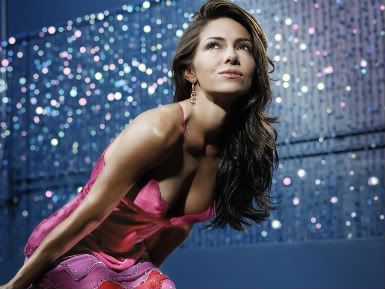 Bob Guza
is
still talking
and I once again ask, should we listen? The
General Hospital
head writer gave a few comments to
Soap Opera Digest
about two lovely ladies that
all

General Hospital
fans love.
Once again, the Vanessa Marcil (Brenda Barrett) RUMORS are teased by Guza. He says Vanessa "wants to make it happen." The head scribe also talks Finola Hughes (Anna Devane) promising that there is more to come from the super spy. Here's hoping that it's true, as most fans agree her "big summer storyline" needed a microscope for better viewing.
What else is Guza talking about? Apparently he tells the mag why Logan Hayes (played by Josh Duhon) had to die. Look for Bob Guza's comments in the September 11, 2008 issue.