Joy Behar
By Jillian Bowe on August 26, 2009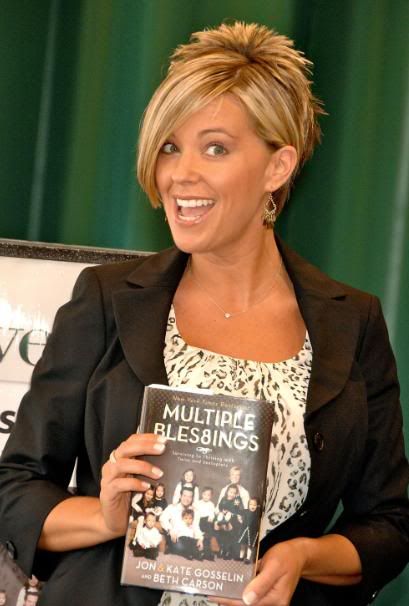 Reality TV celeb
Kate Gosselin
will move from the hot seat to the host seat in Sept. The star of TLC's
Jon & Kate Plus 8
will fill in for
The View
co-host
Elisabeth Hasselbeck
on Sept. 8 while Hasselbeck is on maternity leave. She will be one of an
all-star
(of sorts) panel of guests co-hosting the ABC gab-fest until Hasslebeck returns.
By Jillian Bowe on June 12, 2009
You have to give bladder man
Brian

Frons
credit for the cross promotions on ABC Daytime. On
The View
,
All My Children
stars,
Susan

Lucci
(Erica)
and
Cameron

Mathison
(Ryan)
strolled on through to discuss the latest
storyline
of Lucci's Erica taking a younger lover Ala
Mrs. Robinson
with her daughter's baby daddy, Ryan. Check the two out at the 5:22 mark.
By Luke Kerr on June 11, 2009
The View's Joy Behar is getting her own primetime show on the HLN channel, according to the New York Times. The show –tentatively titled The Joy Behar Show– will pit Behar against Larry King on CNN, who she has subbed for periodically. The Joy Behar Show will follow Nancy Grace at 9 p.m. Behar called the show "topical and fun." Watch clips of Joy on The View and The Larry King Show after the jump. READ MORE
By Jillian Bowe on April 24, 2009
Jamie "Turbo"
Luner
stopped by
The View
today to dish about life as NotLiza Colby
.
Now correct me if I'm wrong but I thought
Chuckie P (
Chuck Pratt
) said that she wasn't an ass-kisser? At the
2:26 mark though it seems like he's off the mark as usual with things. Ok, I kid I kid, about the ass-kissing part.
By Jillian Bowe on April 22, 2009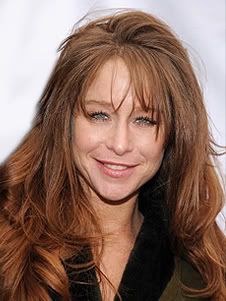 Set your DVR's boys and girls! Jamie "Turbo" Luner is slated to make her first appearance on The View this coming Friday. Well I have to give ABC and All My Children props for their latest PR ploy. We all know Chuck "UpChuck" Pratt says that Ms. Luner is no, "ass kisser," so I have to wonder how things are going to play out when Luner heads to the couch and tackles those spitfires on the ABC chat fest darling.
By Jillian Bowe on April 03, 2009
The View
co-host
Joy Behar
once again featured her funny segment, "Joy's Month in Review" where she gives her take on some of the past month's gut busting moments on the show. At the 2:29 mark
All My Children
star,
Susan Lucci
made an appearance as new spokeswoman for Joy's compadre
Whoopi Goldberg'
s new butt cream. Now I knew things were rough since the pay cut but this? Oy that
Brian Frons
.. All seriousness folks, isn't La Lucci looking FAB for a chicka her age?