JR Martinez
By Luke Kerr on September 19, 2011
Since 2008 we've watched All My Children's J.R. Martinez portray Brot Monroe and tonight you can watch the army veteran-turned actor as he debuts his fancy footwork to the world, on the season premiere of Dancing With the Stars. Martinez will compete for the show's big prize–a giant mirror ball trophy–against Carson Cressley, Chaz Bono, Chynna Phillips, David Arquette, Elisabetta Canalis, Hope Solo, Kristin Cavallari, Nancy Grace, Ricki Lake, Rob Kardashian and Ron Artest, in the hopes of becoming the first soap star since General Hospital's Kelly Monaco to win the trophy.
He'll have his work cut out for him and need your votes. All My Children's Cameron Mathison and Susan Lucci (seasons five and seven respectively) each danced their butts off on DWTS, but failed to take home the award.
Watch clips of J.R. Martinez and this season's Dancing With the Stars after the jump! READ MORE
By Jillian Bowe on September 01, 2011
All My Children's
JR Martinez
isn't the least bit nervous about competing on
Dancing With The Stars
this fall. Instead of worrying about his two-step, Martinez is using his appearance on the ABC hit to educate the public about the injuries he suffered after he drove his Humvee over a landmine in Iraq as in 2003. The actor told
The New York Post
:
I am a voice, and I'm just someone who's out there educating the world for people who don't necessarily look 'Hollywood'-ish. I like the fact that I look different. I'm the underdog, the guy people have to Google and see who I am, so I'm cool with that. I want people to find out who I am and grow with me . . . to embrace me for who I am and see who I am, personality-wise.

By Daytime Confidential on October 07, 2009
Deidre Hall, Leslie Smith, Marla Maples and J.R. Martinez
Deidre Hall, All My Children's J.R. Martinez and Dr. Phil McGraw were just a few of celebrities who came out for Iraq Star 2009 "A Night of Honour", a benefit to raise money for surgeries that help veterans "gain back their pre-war lives, to assist them in holding their heads high, and help them return to their homes and careers." For more information on the benefit and how you can support our veterans visit Iraq Star. View more photos from the benefit after the jump. READ MORE
By Jamey Giddens on September 26, 2009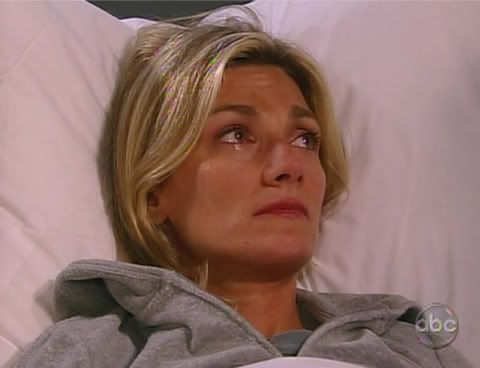 Well placed sources are saying
Beth Ehlers
(Taylor) won't still be a cast member at
All My Children
once the soap jumps coasts this Winter.
"Beth is out, but JR Martinez is staying," says one mole. "The show is going ahead with the Brot/Natalia pairing, so JR and Shannon [Kane] are both expected to be relocated." READ MORE
By Luke Kerr on June 29, 2009
In a followup to
Beth Ehlers
widely discussed
interview with
Stardish Radio
,
JR Martinez
will be appearing on the show tonight. Here is a preview.
Join JR Martinez, as we set the record straight about the supposed feud between Martinez & Beth Ehlers.