Judge Judy Sheindlin
By Luke Kerr on March 13, 2014
Judge Judy Sheindlin won't be presiding over this case. According to USA Today, Judge Judy has filed a lawsuit against Hartford, Conneticut attorney John Haymond and his firm. Reportedly, Sheindlin is alleging Haymond used her image in ads without her permission.
By Luke Kerr on March 13, 2013
Judge Judy may be one of the most successful women in daytime, but that doesn't mean she can escape a lawsuit. According to TMZ, Judge Judy is being sued by the ex-wife of her producer Randy Douthit, who claims "the jurist and Douthit entered into a fraudulent scheme to screw her out of the china and flatware, which she values at $514,421.14."
Judge Judy told TMZ
"I have not seen any complaint by the former Mrs. Douthit, however, I don't owe this lady a cent. And if this 50-year-old woman would spend her time more productively at trying to find a job, instead of abusing the judicial system with frivolous lawsuits, we would all be a lot better off."
By Luke Kerr on March 31, 2011
Judge Judy Sheindlin–who was admitted to Cedars-Sinai Medical Center with a serious condition on March 30–will be released March 31, according The Huffington Post. Reportedly, Sheindlin is "feeling much better." Taping of Judge Judy will resume on April 12.
By Luke Kerr on June 12, 2008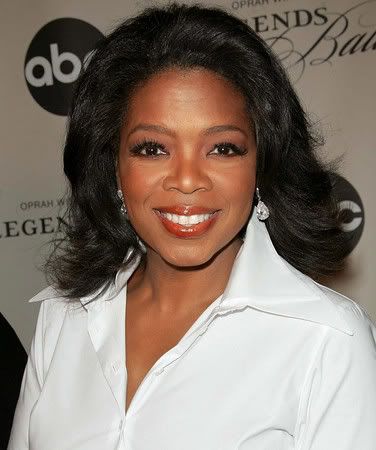 Oprah Winfrey is still the most powerful celebrity on the planet. According to the latest The Celebrity 100 list published by Forbes Magazine each year, Oprah remained enthroned at the top of the list at No. 1, earning over $275 million dollars from June 2007 - June 2008.
It should be noted that money is not the only factor in Forbes calculations when determining its rankings.
According to USATODAY Forbes "estimates celebrity earnings, then factors in media metrics like Google hits, press mentions as compiled by Factiva, TV/radio mentions from Lexis/Nexis and the number of times an A-lister appears on the cover of more than 50 consumer magazines."
At least nine other stars with daytime connections made The Celebrity 100 list.
Jennifer Aniston, the daughter of Days of Our Lives' star John Aniston, made the top 20. She notched a spot at No. 17 with $27 million in earnings.
Oprah's protege Dr. Phil survived the Britney Spears fiasco coming in at No. 30 with $13 million.
Judge Judy Sheindlin, whose legal empire is estimated in the hundreds of millions, ranked No. 40 with $45 million in 2008.
Tyra Banks, who has her eye on building an Oprah style empire of her own, mustered up a No. 68 ranking and $23 million.
Former Young and Restless star Eva Longoria Parker leveraged her Desperate Housewives stardom to the tune of $9 million and a No. 70 ranking.
Ellen DeGeneres, who has seen her popularity rise in recent years, just missed making the Top 70 coming in at No. 71 though she earned $20 million in 2008.
TV show host extraordinaire Regis Philbin talked his way to No. 74 and $21 million.
Nurtured by Oprah Rachael Ray pulled in $18 million and a spot at No. 76.
Wrapping up the list of celebrities with a connection to daytime who made the list is former daytime talk show host Howie Mandel who placed No. 90 and earned $14 million.
Combined, these stars pulled in a whopping $465 million dollars in 2008.