Judith Chapman
By Luke Kerr on February 26, 2009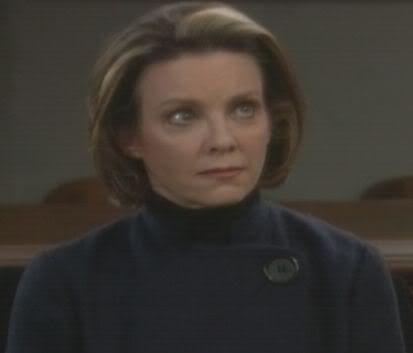 THIS JUST IN: Proving that justice does come to those who wait patiently in jail, have a good lawyer and can afford to dig up proof of innocence, a Genoa City judge has dismissed all charges brought against Gloria Baldwin Fisher Abbott Bardwell (Judith Chapman).
These developments come after evidence was uncovered by Paul Williams (Doug Davidson) proving that the once believed victim of the "face cream poisoning" had actually died of anaphylactic shock, due to a severe food allergy.
Now free, expect to see the Genoa City socialite, and one-time Abbott matriarch, return to the social circuit as she begins to burnish her tarnished reputation.
In other news: A.D.A Heather Stevens' losing streak of high profile cases continues. Sources close to the District Attorney tell us he is less than pleased that the only person she seems to be able to convict is her ex boyfriend.
By Luke Kerr on December 20, 2008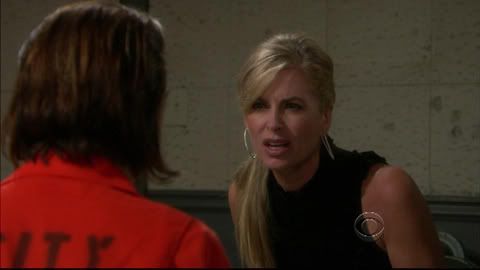 Take your best Caption This shot at this scene where Ashley (
Eileen Davidson
) takes a bite out of crime, er Gloria (
Judith Chapman
).
By Jillian Bowe on December 15, 2008

God I've been DYING for these days to come... I need a cigarette after see this.
By Jillian Bowe on December 12, 2008

The moment we've all been waiting for minus DC's fearless leader Luke.... DAMN I wish I had my TiVo so I can watch it OVER and OVER again! Oh well, there's always YouTube.
By Jillian Bowe on December 10, 2008
Words can't describe the aftermath of this testimony....
RELATED: Y&R Spoilers
By Jillian Bowe on December 08, 2008

Damn... So good that they NAMED it!