Justin Deas
By Daytime Confidential on March 12, 2010
One Life to Live's Jerry verDorn may not have been able to return for the Guiding Light finale to reunite Ross with Blake (Elizabeth Keifer), but GL fans who attended the "So Long Springfield" event at the Mohegan Sun Resort & Casino on March 7 were treated to just such a reunion. New mommy and soon-to-be The Young and the Restless star Marcy Rylan also participated in the event, along with Beth Chamberlin, Kim Zimmer, Robert Newman, Jessica Leccia, Bradley Cole, Grant Aleksander, Justin Deas and Michael O'Leary. See more photos from the "So Long Springfield" event after the jump.
By Melodie on December 19, 2009

Get ready East Coast
Guiding Light
fans. The "So Long Springfield" tour is coming to the Mohegan Sun in Uncasville, Connecticut. The cast list for this gathering features some new additions including:
Beth Chamberlin
(Beth Raines),
Liz Keifer
(Blake Marler),
Marcy Rylan
(Lizzie Spaulding), and an old favorite
Jerry VerDorn
(Ross Marler). So if you want the chance to meet your favorite stars, get autographs, take a few pictures and hear what it was like to be on the set straight from the actors' mouths be sure to attend the event on March 7, 2010. For more information visit the "So Long Springfield"
official website
.
By Jamey Giddens on November 18, 2009
On Dec. 5, one day after
Crystal Chappell
and
Jessica Leccia
reunite in the highly-anticipated web soap opera
Venice
, the sapphic supercouple will be on hand for uber event promoter
Mike Gold
's "So Long Springfield" event at the Rio All Suite Hotel and Casino in Las Vegas!
"Our last event was in Atlanta on November 7 and it was flawless," says Gold. "The fans and actors had a great time and we have received overwhelmingly positive feedback." READ MORE
By Jillian Bowe on September 20, 2009
Go behind the scenes with
Christian LeBlanc
and
Jeanne Cooper
for their cameo appearance during the last week of
Guiding Light. The Young and the Restless
stars can be found with the GL cast on LeBlanc's video diary.
By J Bernard Jones on September 17, 2009
The fourth in a highly personal, non-objective series highlighting various aspects of the last episodes of Guiding Light, which will end its 72 year run on September 18th
The penultimate episode of Guiding Light was light on story, but extraordinarily high in emotion and closure — and there was one bit of ridiculousness about which, at this late date, I could ultimately only laugh.
Jill Lorie Hurst & Ellen Wheeler threw in so many twists, turns and delightful surprises that it was hard to keep up! Danny (Paul Anthony Stewart), Michelle (Nancy St. Alban) and Robbie moved back to Springfield! Remy (Lawrence Saint-Victor) found out that he and Christina (Karla Mosely) really weren't married — again, only to be informed by the not-Mrs. Boudreaux that she is pregnant! Mel (Yvonna Wright) & Cryus (Murray Bartlett) burned up the well-worn sheets at the Beacon! Even Daisy (Bonnie Dennison) got accepted to college, which was a delightful shock, given that not only did I have no idea she had applied to a university, but was more shocked that she actually could read!
In some ways these developments were mere appetizers for two of the biggest, most emotionally satisfying payoffs Guiding Light could have ever delivered for its long time, faithful fans! READ MORE
By Melodie on September 15, 2009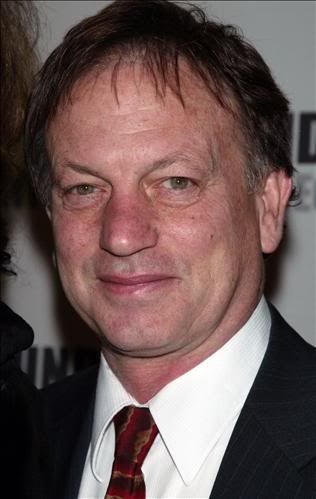 I'm pretty sure the title says it all for this one! Be sure to
check out
the full
Justin Deas'
Interview with
Michael Logan
.
READ MORE
Were you surprised to end your GL run by getting married?
Deas:

I think [executive producer] Ellen Wheeler is out of her f---ing mind to give Buzz another wedding. But I adore working with

Tina Sloan

[Buzz's new wife Lillian]. That lady is connected! Just name anybody, a famous anything, pick a NASA astronaut, and she just had dinner with him. You talk to her about a great book you're reading? She'll say, "Would you like to meet the author?" You're going to Sweden? She knows the king! I just mentioned to her that I might get a hip replacement—I think the hip will probably be arriving on the set here sometime this afternoon.