Kathie Lee Gifford
By Jamey Giddens on March 15, 2013
Somewhere
Jane Pauley
is opening up a Microsoft Word document to delete her time on this show right off her resume. On Friday's episode of
Today
,
Kathie Lee Gifford
and
Hoda Kotb
spent almost an entire act of the morning show's fourth hour discussing their grooming habits "down there".
This madness only transpired after Gifford shrieked an Irish song at the top of her lungs in honor of St. Patrick's Day. Sweet mother of Moses. Watch the televised trainwreck after the jump!

By Jamey Giddens on February 15, 2013
Are
The Today Show'
s favorite fourth hour boozehounds at odds over where their program is taped? According to
TMZ
,
Kathie Lee Gifford
wants to relocate production of the fourth hour of
Today
to Los Angeles, while co-host
Hoda Kotb
is hellbent on keeping the show in New York. From the report:
"Both women are really strong, so tension is almost inevitable," says one source. For now, they've reached a compromise ... they would do the show for a few weeks here and there in L.A., but we're told Kathie Lee is unbending -- she wants to make the move.
By Jamey Giddens on December 06, 2012
Today
's
Kathie Lee Gifford
won't be adding "successful Broadway producer" to her resume anytime soon. The chat queen's Broadway musical
Scandalous
is set to close this Sunday, after only 31 preview performances and 29 regular shows, reports the
New York Times
.
READ MORE
By Jamey Giddens on October 12, 2012
Kooky
Kathie Lee Gifford
is beside herself after dropping a puppy. The pooch faux pas took place during the fourth hour of
Today
on Thursday. Former
America's Next Top Model
judge
Nigel Barker
brought along several cuddly critters up for adoption, during a visit with Gifford and
Hoda Kotb
.
"The puppy is okay, but I'm a wreck," said Gifford to Matt Lauer this morning on Today.
Watch Gifford let the pup slip right out of her hands after the jump! READ MORE
By Luke Kerr on June 03, 2009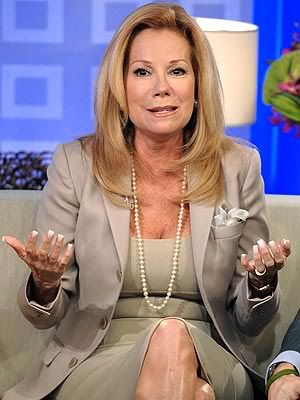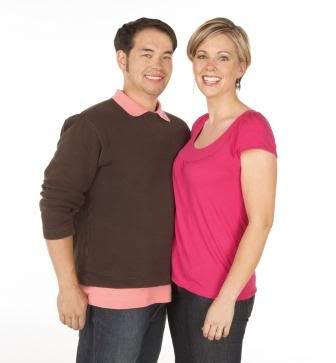 Today Show
host
Kathie Lee Gifford
is weighing in on
Jon
and
Kate Gosselin's
marital troubles. Gifford told
US Magazine.com
"I would turn off the cameras if I were them and just work on healing together as a family." and "Who knows the long-term damage something like this could do? I understand they are making a living, but you have to wonder at what price."
By Luke Kerr on February 09, 2009
Saturday Night Life spoofed The Today Show fourth hour hosts Kathie Lee Gifford and Hoda Kotb. It is hilarious.