Kathy Brier
By Luke Kerr on March 31, 2009
One Life to Live
has opted not to renew
Kathy Brier's
contract, according to
Soaps.com
. As a big fan of Brier, this is a sad day. Brier is one of daytime's most under appreciated talents and never received the Emmy recognition she deserved.
By Regan Cellura on March 11, 2009


Kathy Brier gives me chills! Kassie DePaiva and Bobbie Eakes aren't bad either! Check out the Divas of Daytime at Broadway Cares!
By Luke Kerr on February 13, 2009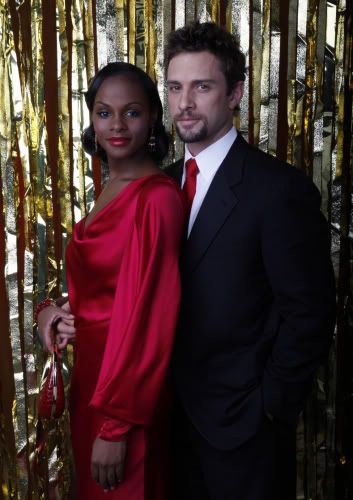 Who is your favorite couple: Michael & Marcie or Cristian & Layla?
By Luke Kerr on February 13, 2009
By Luke Kerr on September 19, 2008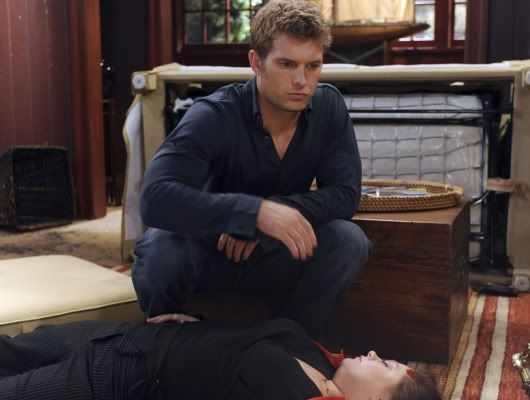 Kathy Brier's Marcy McBain just can't catch a break. If she isn't getting mixed up in serial killer mysteries and baby controveries, Brody (Mark Lawson) is taking his anger out on her. I'm not entirely sure I believe the sudden, over the edge, Incredible Hulking Bad Boy Brody Lovett that erupted today. Next thing we know he's going to turn green and wear shredded purple pants.
Granted, when we were first introduced to Brody he was a drunk, brawling, military man but other than a bit of underhanded manipulations we haven't seen a whole lot of rage since. Some have suggested that Brody would make a great villian but after yesterday's Sonny Corinthos style explosion I'm hoping the character isn't well on his way to becoming the blowing up my brother and poisoning my sister-in-law psycho that All My Children's Jonathon Lavery became.

What would you like to see happen to Brody?
By Luke Kerr on September 15, 2008
Entertainment Weekly
just published the
26 Queens of the Castle: Our Favorite TV Housewives
and it includes the
Desperate Housewives
'
Eva Longoria
,
Marcia Cross
,
Teri Hatcher
and
Felicity Huffman
.
This list got me thinking. If you had to compile a 26 Queens of the Castle: Our Favorite Daytime Housewives who would you include on the list?
I'd start my list off with One Life to Live's Marcy McBain, granted she's not much of a homemaker since she lives in a hotel but she sure has been a "desperate housewife" now hasn't she.
Here are the first five names that come to mind.