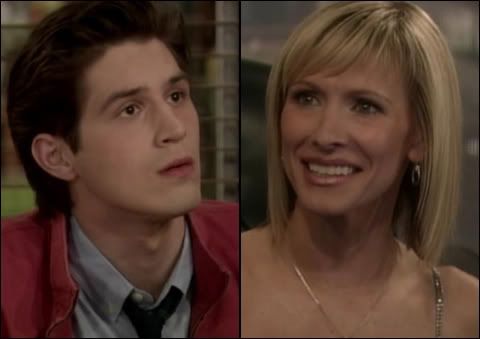 Emily Stewart (
Kelley Menighan Hensley
)
has her hands full with Lucinda's new geek Hunter. In some ways it seems like the show is trying to recreate the Casey and Emily magic of 2008. I'm not sure that is possible. While it is nice to see Emily involved in a storyline that doesn't have anything to do with Dusty or Paul, I'm curious what everyone thinks of the budding relationship between Hunter and Emily?
As the World Turns
seems to be hinting at a possible Emily/Hunter/Alison triangle as well, but isn't it enough that these two women have already shared other men?
Are you enjoying Hunter and Emily?