Kelley Menighan Hensley
By Mike Jubinville on November 25, 2008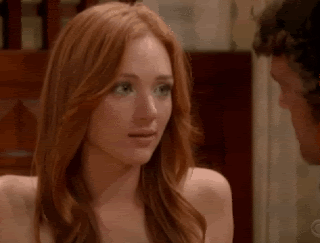 As the World Turns
just added Josie Driver (
Kristen Connolly
) to the long list of lackluster storylines, unsurprising twists and uninspired dreck that parades across my TV screen every afternoon. The common thread between 2006 and 2008 is pretty obvious to most viewers, but I can't imagine the casual viewer who tunes in on their occasional day off who wonders if this has been going on for the last two years.
I wasn't quite sure how this storyline was going to play out, but it was clear that Josie was a woman with an unknown past who resembled Dusty's (Grayson McCouch) ex-wife Jennifer (Jennifer Ferrin). The quest for Josie to find her lost memory would have been the most interesting aspect for me. My Josie would have wandered into Oakdale, with someone spotting her resemblance to Jennifer, searching for answers to her past. Her connection to the canvas would have come in the form of Jennifer's family and would progress from there (any more fanfic would blow my main point). READ MORE
By Mark on November 24, 2008
This week's promo for As the World Turns and Guiding Light.
By Mark on November 21, 2008
Check out this preview of Monday's As the World Turns. Is Emily a little jealous of Casey and Alison?
By J Bernard Jones on October 08, 2008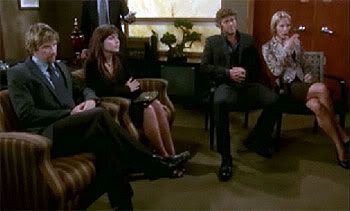 Today's episode of As the World Turns was a sterling example of what a good, rock solid soap can be from top to bottom when the stories told are driven by character and relationships, regardless of the plot mechanics involved. READ MORE
By Luke Kerr on October 07, 2008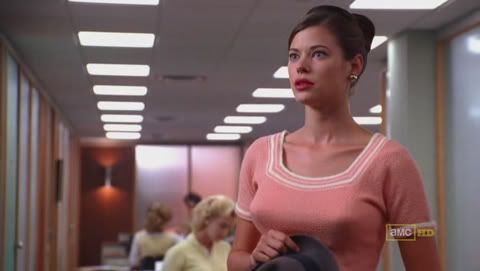 Grayson McCouch's
return to
As The World Turns
as Dusty Donovan is shaking up Oakdale as Emily (
Kelley Menighan Hensley
), Lily (
Noelle Beck
) and Alison (
Marnie Schulenburg
) fall over themselves to jump his bones. However, it wasn't any of these three characters that set fans on fire a few years back when paired with Dusty. It was
Peyton List's
Lucy Montgomery.
List, who left ATWT in 2005 to seek stardom in primetime, has yet to land a"breakout" role that would rocket her onto the covers of celebrity magazines and splash her name all over the evening entertainment news shows, but unlike many daytime starlets who seek fame and fortune in Hollywood and fail, Peyton has been one busy girl.
In the three short years since since leaving Oakdale, Peyton has appeared on Smallville, Without a Trace, CSI: New York, One Tree Hill, Windfall, Day Break, Big Shots and Moonlight. This fall she's appeared in at least four episodes of AMC's Emmy winning Mad Men.
List's success doesn't bode well for "Lusty" fans, who would like nothing more than to have her return as Lucy to heat up TV screens with Dusty. Check out pictures of Peyton List on Mad Men after the jump. READ MORE
By Jamey Giddens on July 19, 2008
It's official,
As The World Turns
is BACK! I just caught up on last week's episodes and to borrrow from the
Gossip Girl
viral media campaign, OMFG. It is been so long since I've been glued to my seat by a rich, complex, character-driven helping of heaping good daytime drama.
Carly and Holden: An Affair to Remember
The explosive climax (te he he) of Carly and Holden's affair spun off several believable story threads featuring characters we know and love like Brad and Katie, Jack and Janet, Luke, Noah, Parker and Janet. Who knew soaps still knew how to do umbrella stories that don't involve serial killers, explosions or memories on a disk?
Giving props where props are due
There are so many people to give kudos to for these amazing episodes that it's hard to know where to begin. Maura West is arguably the best actress on her network as she continues to prove day in and day out. READ MORE