Kyle Lowder
By Darren Lomas on December 21, 2008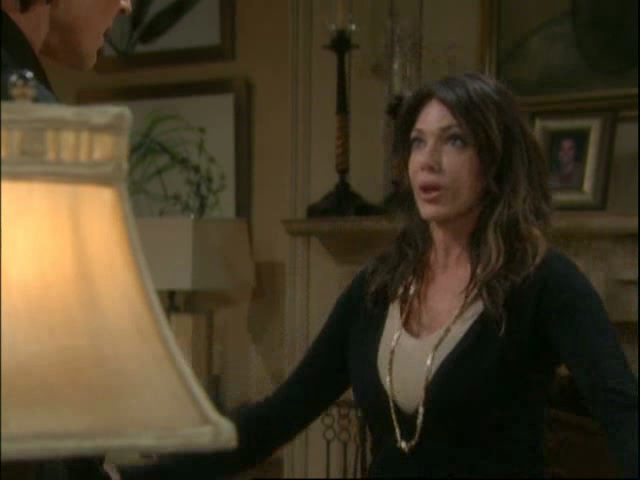 At the beginning of the week, Rick (Kyle Lowder) vowed to change and make his family proud. This doesn't bode well - if he's going to follow the moral code of his family, he's either going to start coming to work dressed like a hooker or start straddling Nick Marone.
Phoebe's death continued to stir up animosity between Stephanie and Brooke, and again both Katherine Kelly Lang and Susan Flannery rocked their scenes. Taylor blamed herself and, in my opinion, Hunter Tylo was great in what must be an incredibly hard storyline for her to play out. READ MORE
By Darren Lomas on December 14, 2008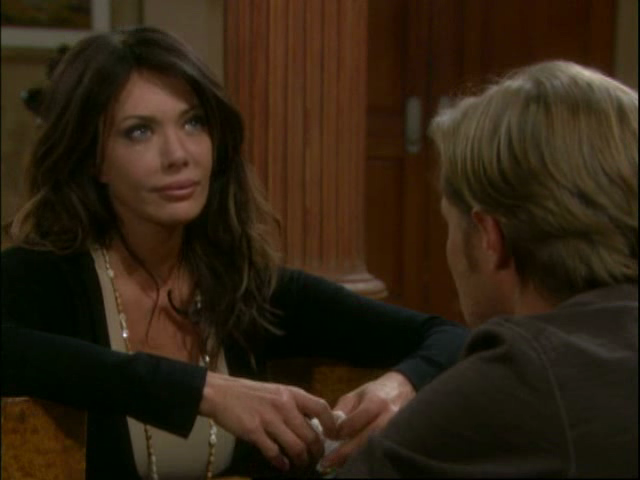 At the rehearsal dinner for his wedding to Brooke (Katherine Kelly Lang), things took a turn for the worse when Ridge (Ronn Moss) rushed in and broke the news of Phoebe's death. Just an aside, but why would they even need a rehearsal – those two have been married half-a-dozen times before. What exactly needed rehearsing?
Thankfully, Ridge saying "Phoebe's dead" was muted, and we were treated to an orchestral soundtrack as we saw the looks of shock and sadness on everyone's faces. Or, in Marcus's case, a look that said did I remember to put my pants on?
Steffy (Jacqueline MacInnes Wood) and Ridge visited the mortuary to say their last goodbyes to Curly Sue. For once, I was hoping Phoebe would liven up proceedings and burst into song. As things transpired, it was grief, grief and more grief, culminating in Steffy standing on a balcony wailing. Fun stuff. I can appreciate a good soap death as much as anyone else, but this was all rather silly. READ MORE
By Darren Lomas on December 08, 2008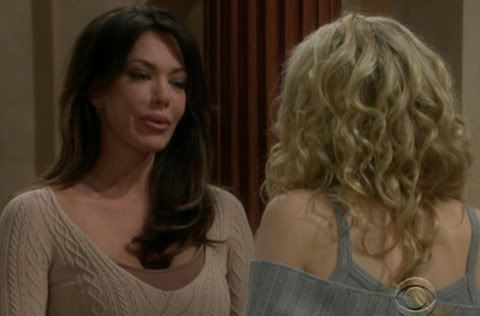 Phoebe (MacKenzie Mauzy) was back in town on The Bold and the Beautiful, and the virginal princess had an axe to grind. It seems that daddy's little girl had the early onset of dementia too, like Beth. She'd completely forgotten that she was the one who broke up with Rick (Kyle Lowder) and even gave him and Taylor (Hunter Tylo) her blessing. Last we heard, she'd gone on a world tour with that greasy-haired Muppet Constantine, so all her vitriol came a bit out of left field. READ MORE
By Jillian Bowe on November 16, 2008

For years every single Forrester kid had to compete
with the shining glory of their big brother Ridge. No matter what the rest of Eric's children did, they could never hold a candle to their elder brother.
When it was discovered that Ridge was the biological son of Massimo Marone, Eric continued to fawn over him as if he were The Second Coming, as did Stephanie, Brooke and Taylor. Sure, Eric and Stephanie have always tried to deny their favoritism, but Ridge has never denied his status as The Chosen One. Hell, he's even bragged about it and reveled in his standing as the favorite Forrester spawn. The Dressmaker has always seemed to get a kick out of knowing that he can never do any wrong in the eyes of his parents and the women who obsess over him.
Over the years, it's been Thorne who has had the hardest time dealing with living in Ridge's shadow, but this time it's Rick who has finally had enough of the scraps his parents have thrown his way, while Ridge gets a feast fit for a couture king. Unlike Thorne, who failed in futile efforts, like whining to Eric and Stephanie or going to work for the competition, over his Ridge-based frustrations, Rick has decided go after the one thing Ridge loves more than himself, Forrester Creations. More after the jump! READ MORE
By Luke Kerr on November 02, 2008
By Darren Lomas on October 31, 2008

All My Children's
tornado and
The Bold and the Beautiful's
Rick-Ridge feud have had crippling results in Pine Valley and L.A. for Taylor Thompson (
Beth Ehlers
) and Rick Forrester (
Kyle Lowder
) respectively. Both have swelling of the spine. How much will you bet that they are up to their usual soapy shenanigans in a matter of months (if not weeks)? It reminds me of the time Paige Matheson was paralysed on
Knots Landing
, only to spend what seemed like a week crying, then a week in physical therapy. After that, she was back working at the Sumner Corporation and playing naked croquet with Greg. I have a feeling that's what's going to happen on B&B and AMC, just without the naked croquet.