Lesli Kay
By Jillian Bowe on May 04, 2009
How hot is former
The Young and the Restless
star
Don Diamont
as Bill Spencer, Jr. with that new look of his? On
The
Bold and the Beautiful
, they want to waste all that sexiness on Donna (
Jennifer Gareis
)? Felicia (
Lesli Kay
) can do so much with that guy and it would be smokin'!
By Jillian Bowe on April 15, 2009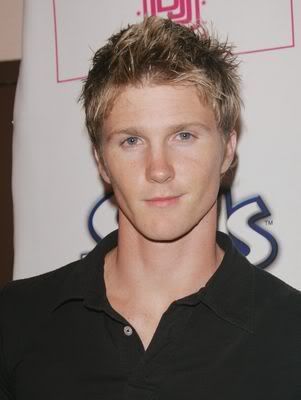 The Young and the Restless
stars are really stepping up their moonlighting game. Even though he's re-emerged at his day job,
Thad

Luckinbill
(JT) also popped up on tonight's episode of
CSI: NY
. If you missed tonight's episode, you will be able to view it on CBS's web site tomorrow.
First his on and off canvas wife Amelia Heinle (Victoria) turns up on CSI: Miami, then Luckinbill takes a stab at the spin off show and later in May, he and the wife, along with Lesli Kay (Felicia; B&B) will guest star in an episode of The Ghost Whisperer. Could CBS be farming out their actors as a way to cross promote the daytime and prime time shows? Maybe they are trying to save the industry...
By Jillian Bowe on April 13, 2009
Call me Miss Marple, because I am just cracking a few the mysteries that some DC readers have asked me about. As I was watching
CSI: Miami
, I got the shock of my life (watch and you will see why) when I saw
The Young and the Restless
star,
Amelia

Heinle
(Victoria), on tonight's episode. Don't fret if you've missed the show, you can view it on CBS's site tomorrow. Heinle will be spreading her acting abilities even further when she and her on and off screen hubby
Thad
Luckinbill
(JT), along with
The Bold and the

Beautiful's
,
Lesli Kay
(Felicia) all appear on
The Ghost Whisperer
May 1.
By Jamey Giddens on April 08, 2009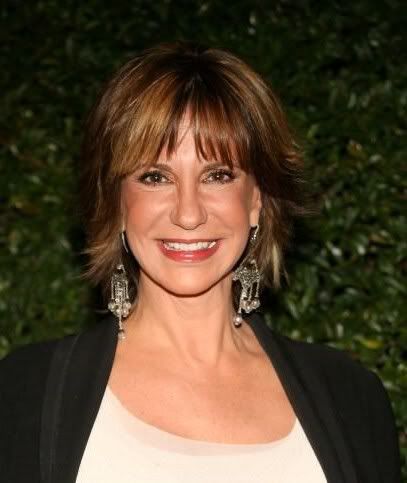 Now that
The Bold and the Beautiful
is beginning to once again resemble something deserving of being shown on television, you know, like
Cops
or
Maury Povich
, my creative juices are beginning to perk up about the show. This is in large part due to the hella-hot May/December romance jumping off between
Lesley-Anne Downe
(Jackie) and
Brandon Beemer
(Owen). Downe has always proven electric opposite a good boy toy, whether it be
Eddie Cibrian
(ex-Cole,
Sunset Beach
) or
Sean Kanan
(ex-Deacon, B&B), so putting the sexy cougar with a guy who could be
Brad Pitt
's dark-haired little brother was a no brainer.
READ MORE
By Jamey Giddens on March 18, 2009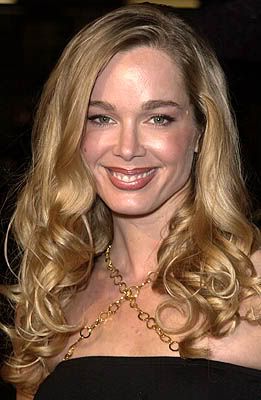 Can I call it, or can I call it? I tried to tell all of y'all who got happy thinking the arrival of
Don Diamont
(ex-Brad,
The Young and the Restless
) to
The Bold and the Beautiful's
canvas might actually mean
Katherine Kelly Lang
(Brooke),
Hunter Tylo
(Taylor) or
Lesli Kay
(Felicia) would get a decent leading man that Diamont would no doubt be pawned off on one of the soap's less-than-leading ladies. I predicted Diamont's Bill Spencer Jr. would be destined for one of the two younger Logan sisters, and guess where Diamont
tells
TV Guide
's
Michael Logan,
Bill is heading first? Donna Logan (
Jennifer Gareis
)!
But back to B&B. Diamont says Bill will likely be paired with curvy bubblehead Donna Logan (Jennifer Gareis). However, this near-incestuous soap really needs new male blood, so look for him to spread his sexual charms widely."
By Darren Lomas on February 28, 2009


Catch up on last week's events on The Bold and the Beautiful.