Lisa Rinna
By Luke Kerr on October 05, 2010
Harry Hamlin and Lisa Rinna's new TV Land reality series, Harry Loves Lisa, premieres Wednesday and, based on the promos at TV Land's official website, it looks hilarious. Never shy of publicity, Rinna spoke with People about her lip reduction surgery this past August.
"My lips started to define who I am," Rinna, 47, tells PEOPLE about why she decided to undergo the procedure. "That bothered me."
Meanwhile, hubby Harry chatted with Pop Eater about the new show and his memoir, Full Frontal Nudity: The Making of an Accidental Actor, in which he talks about being convicted of being a drug mule. READ MORE
By Jillian Bowe on April 21, 2010
Who didn't see this coming? CBS is developing a daytime talk show to go head-to-head with ABC's smash hit
The View
, according to
The New York Post
. The show's pilot is slated to shoot in May and is said to be helmed by
Les Moonves'
wife
Julie Chen
. Co-hosting the show with Chen will be former
Roseanne
and
The Big Bang Theory's
Sara Gilbert.
Lisa Rinna
and
The Real Housewives of New York City
Bethenny Frankel
are rumored to round out the hosting duties
.
By Luke Kerr on February 18, 2010
Former Days of our Lives star Lisa Rinna ripped into The Hills star Heidi Montag for her recent plastic surgeries saying "I had to take that cover off the magazine before it came in the house," according to the New York Post.
RELATED: Lisa Rinna and Harry Hamlin Celebrate Belle Gray 7th Anniversary | Lisa Rinna "Trolling" For Third Great Character

Photos by PR Photos
By Luke Kerr on November 06, 2009
Days of our Lives, Melrose Place
and
Dancing With the Stars
alum
Lisa Rinna
is closing her Belle Gray clothing boutique, according to
Apparel News
. Reportedly a lawsuit is pending over alleged unpaid rent.
Lisa Rinna, a television host and actress, closed the Calabasas, Calif., location of her Belle Gray boutique chain on Oct. 1. On Oct. 22, her former landlords, The Commons at Calabasas LLC, filed a lawsuit against her in Los Angeles County Superior Court for breach of contract. The Commons at Calabasas retail center is owned by Rick Caruso, who developed the popular The Grove retail center in Los Angeles.
By Luke Kerr on August 12, 2009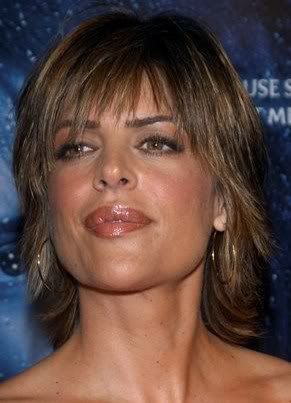 In an interview with
Hollywood Chicago,
Lisa Rinna
reveals that she believes she has a third great character in her, yet to be discovered, and is trolling for one more.
HC: Finally, through all of the soap-opera-actress, Melrose-Place-villain-ess, Playboy-posing, Dancing-With-the-Stars Lisa Rinna, what do you feel casting agents are missing about you, in regards to potential TV or movie roles that you know you have the chops to handle in the future?

LR: Comedy. People see the outside and what you've just described, but when you get to know me, follow me on Twitter and you see me in my real life, then comedy of some kind is the next step for me.

What's next for me is an open book, I'm writing another book. Harry and I did a reality show for TV Land Prime. That looks close to a hundred percent to be picked up this fall.

Finally, I feel I have a third great character in me after Billie Reed Days of Our Lives and Taylor McBride Melrose Place, I'm trolling for one more. That is out there for me. I just have to keep moving and grooving.
By Luke Kerr on July 29, 2009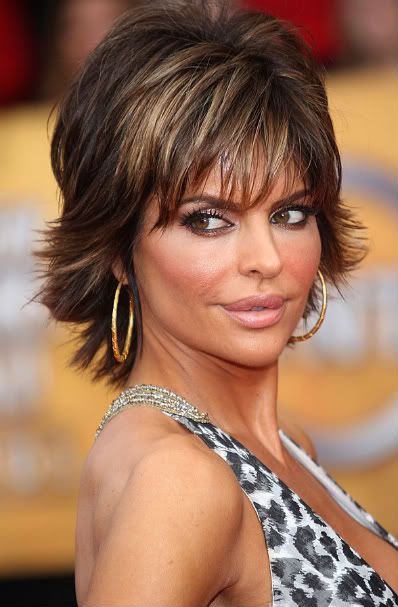 Were you looking forward to watching
Lisa Rinna
and
Joey Fatone
hosting
TV Guide's
red carpet coverage? If so you'll be disappointed. TV Guide Network is
replacing
Rinna and Fatone with
Dancing With the Stars
judge
Carrie Anna Inaba
and
The Bachelor
host
Chris Harrison
.