Lynn Herring
By Jillian Bowe on July 27, 2009
Kevin (
Jon Lindstrom
) and Lucy (
Lynn Herring
) are back and in Oakdale! Er, wrong show, wrong show... Thanks for the tip
Addie
and shout outs to
beautreal
for the promo!
By Jamey Giddens on July 27, 2009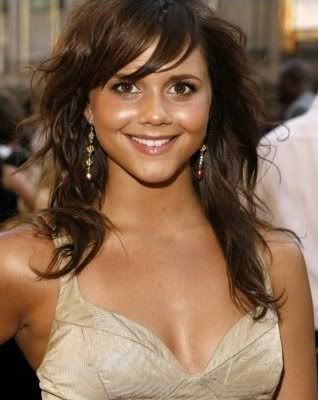 Our
Luke Kerr
will be a happy camper when he gets back from vacation.
TV Guide Canada'
s
Nelson Branco
is
reporting
Alexandra Chando
is reprising the role of Maddie, Henry's (
Trent Dawson
) kid sister and Audrey's (
Lynn Herring
) daughter on
As The World Turns
.
Carly Schroeder
(ex-Serena,
General Hospital
,
Port Charles
) must have been unavailable.
By Mark on July 24, 2009
Watch next week's promo of As the World Turns for a quick first look at Lynn Herring as Audrey, Henry's (Trent Dawson) mother.
By Luke Kerr on July 17, 2009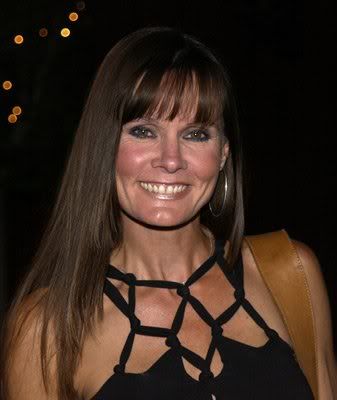 Lynn Herring
is extending her stay in Oakdale.
Carolyn Hinsey
is reporting at
New York Daily News
"She will now air through the fall and share scenes with former GH husbands
Jon Lindstrom
and
Stuart Damon
."
RELATED: BREAKING NEWS: Lynn Herring Joins ATWT; "GH Never Called" | Lynn Herring at the 1999 Nurse's Ball | Countdown Til the Doc and LUCY COE Reunion in Oakdale! | Wishful Casting: Hey Babs and Chris, Can Y'all Bring Back Mary Beth Evans as Sierra Too, Purty Please!? | Henry "Tootsie" Coleman on As the World Turns
By Daytime Confidential on June 17, 2009
On today's ABC episode of Daytime Confidential Luke, Jamey, Regan and Belinda discuss the latest in All My Children, General Hospital and One Life to Live news and storylines, including:
All My Children's Erica Kane is exploring her inner cougar and sinking her claws into Ryan Lavery. Liza Colby gets shot in the stomach by a dart. Jake and Amanda get married.
Former General Hospital star Lynn Herring joins As the World Turns. Jamey is in heaven, having Kevin and Lucy on the same show again, but is it bitter sweet for General Hospital fans who would have liked her to return to Port Charles? Has General Hospital sunk to a new level sleaziness? Spinelli, Lulu and Maxie track Kate down at the spa.
Flag on the play, is Gina Tognoni still headed to One Life to Live? One Life to Live has a new gay romantic storyline in the works. Could it impact the show the way Nuke impacted As the World Turns? Do you buy Dorian's love for Ray Montez? Luke doesn't believe Dorian would be this upset, not after her love for David Vickers.
Help support and improve the Daytime Confidential podcast: Take a few minutes to fill out the two Daytime Confidential listener surveys: Listener Survey A l
Be sure to leave your comments on all the latest goings on in the world of soaps by calling the Daytime Confidential comment line by calling 917-677-9757.
Listen to Daytime Confidential by clicking on the Daytime Confidential Player at the bottom of this post or Download us for FREE via iTunes. Vote for us on Podcast Alley. Add us as a Friend on MySpace and Facebook.


READ MORE
By Luke Kerr on June 12, 2009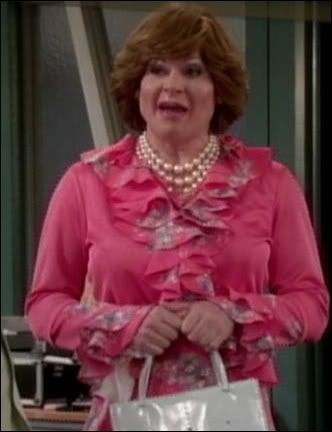 It looks as if Henry Coleman (
Trent Dawson
), on
As the World Turns
, is following in the footsteps of
Tootsie
and
Mrs. Doubtfire
. Some
General Hospital
fans had wondered if
Lynn Herring
would be able to be as wonderfully quirky in
Oakdale
as she was a Lucy Coe. Considering she is supposed to portray Henry's mother, one can only speculate at what type of hilarity may ensue.