Lynn Marie Latham
By Jamey Giddens on October 14, 2013
The last three creative regimes at CBS Daytime's
The Young and the Restless
have the blood of core Abbott family members on their hands, all for little more than temporary ratings stunts.
Lynn Marie Latham
killed off family patriarch John Abbott (
Jerry Douglas
).
Maria Arena Bell
iced granddaughter Colleen Carlton (a pre-
Pretty Little Liars
Tammin Sursok
), not to mention perennial Abbott-in-law Brad (
Don Diamont
).
Now, showrunner Jill Farren Phelps (who has executive produced one show after another where core families were gutted beyond repair or recognition) and former head writer Josh Griffith have slaughtered little Delia, not only an Abbott, but the granddaughter of original character, Jill Foster (Jess Walton). Did I mention Delia is also the child of Kate Valentine aka Chloe Mitchell (Elisabeth Hendrickson), herself the goddaughter of Katherine Chancellor (the late Jeanne Cooper), whose death the canvas is still reeling from?
Sony TV and CBS Daytime signed off on the death of a child from more than one core family on this soap, so soon after the demise of Kay. Additionally, beloved firecracker Phyllis Newman (Michelle Stafford) was recently sent off to Georgia with porridge drooling down her face.
JFP and Co. essentially were given the greenlight to crib from her near-identical oversight of Jake Spencer's death on General Hospital, complete with another ailing child in need of a transplant and an alcoholic step-grandparent driving on the same road the doomed child was on.
Hey, I said I was going to be positive about Y&R for a month, I didn't say I couldn't state the facts. Watch this week's Y&R teaser below.
By Jamey Giddens on February 18, 2009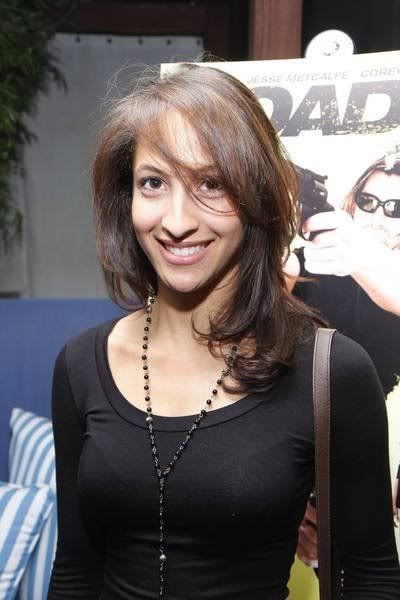 I know I've been hard on
Christel Khalil
(Lily,
The Young and the Restless
), but the actress really impressed me in her scenes where Lily blasted Chloe (
Elizabeth Hendrickson
) and Billy (
Billy Miller
) about their dirty, little baby secret this past week. For the first time in awhile it felt like Khalil was holding her own and even showed that she has the potential to make the character every bit her late mother's daughter. Finally, I remembered why I enjoyed the character and actress so much during her initial teen storyline stint opposite
Michael Graziadei
. Khalil further impressed me in a recent
interview with Michael Fairman
, where she had high praise for new boss
Maria Arena Bell
, proving she didn't drink from the LML kool-aid and actually knows the difference between good writing and bad writing for her show.
Michael Fairman: Have you noticed a difference in the scripts under Maria Arena Bell and the new regime? READ MORE
By Daytime Confidential on March 26, 2008
TV Guide Canada's Nelson Branco joins Luke and Jay for an in-depth discussion of the soap industry, his column's The Suds Report & Nelson Ratings, all the latest soap gossip, his interviews with Michelle Stafford and Katherine Kelly Lang, his Emmy prediction, how the industry could reinvent itself with additional programming and much more including...
His belief that fans watch for the "little moments" and that soaps have been dumbed down. What is going on with the Proctor and Gamble soaps, including Guiding Light's use of its couples, the "Nuke" controversy and letting go of Martha Byrne.
Branco predicts that Victoria Rowell will return to the Young and Restless by April or May and discuss the rumors of Jeanie Cooper leaving the venerable soap.
We learn why there isn't more diversity on the Bold and Beautiful, which character was supposed to have been gay, and who might soon appear as a recast Thomas Forrester. READ MORE