Maria Arena Bell
By Luke Kerr on November 16, 2009
The Young and the Restless stars Jeanne Cooper, Daniel Goddard, Eileen Davidson, Sean Kanan, Elizabeth Hendrickson, Billy Miller, Kate Linder, Kevin Schmidt, Clementine Ford and Lauralee Bell out, some with their families, for the P.S. Arts "Express Yourself" 2009 on Sunday November 15 at Barker Hangar in Santa Monica, California. The event, presented by Maria and Bill Bell, helps support thousands of children experience art and encourage self-expression. See more photos after the jump. READ MORE
By Jillian Bowe on August 31, 2009
Photo by Michael Muhney
The Young and the Restless scene stealer Michael Muhney is all about going green, when it came to arriving at the 36th Annual Daytime Emmy Awards. The actor tweeted his means of transportation to the ceremony, which had yours truly doubting his sincerity.
I SHOULD TAKE A TAXI TO THE EMMYS TONIGHT. CHEAPER THAN A LIMO. BETTER YET. I SHOULD BE THE FIRST EVER TO RIDE A BICYCLE. ECO-FRIENDLY, said Muhney.

The skeptic in me replied right back to his tweet for him to take a picture at the awards show with the bike after I scoffed and called him out for teasing the twitterverse. Hours later Muhney tweeted his arrival saying, READ MORE
By Jillian Bowe on March 19, 2009
In the same interview with Co-Executive Producer
Paul Rauch
and
Soap Opera Digest
, Head Writer
Maria Arena Bell
gives fans a little taste on what's in store for the residence of Genoa City. According to Bell:
It's going to be a great year. The 36th anniversary episode will be an extraordinary show. It will be one big story culminating and then moving on to the next. We have a wedding coming down the pike and there will be major stories, not just with our core characters, but with those you haven't seen that much, like Daniel. We have some really startling revelations and someone from the past will be returning that will be a HUGE story. So there's a lot brewing. We have a ton of great stuff.
By Jillian Bowe on March 17, 2009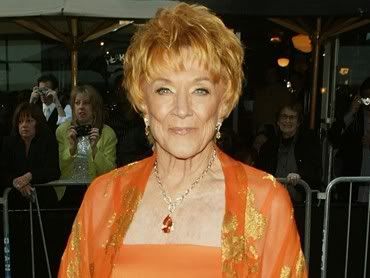 Now before you ask, no Aunt Maria and Uncles Hogan and Scott aren't channeling the late
James E. Reilly
. According to
TV Guide
, on March 26,
The Young and the Restless
will dedicate a special show around the hustling hash slinging waitress Marge (
Jeanne Cooper
). Marge will be exhumed for DNA testing. Kudos to the fab four over at
Y&R
for showing that young bucks in the industry aren't the ones that fans are clamoring to see and should be centered upon. Remember folks, do as our Uncle Jamey says:
"VOTE WITH YOUR REMOTE,"
because this is going to be a episode you will not want to miss!
By Jamey Giddens on February 18, 2009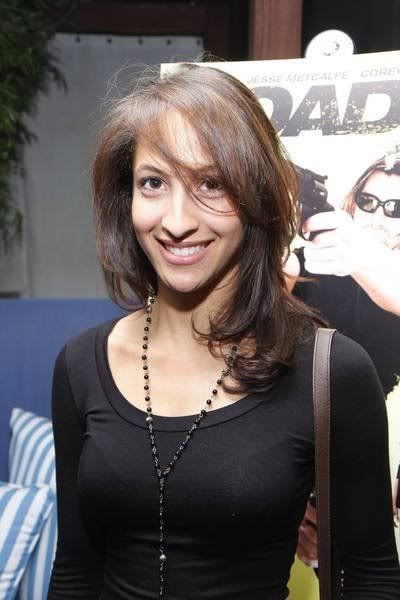 I know I've been hard on
Christel Khalil
(Lily,
The Young and the Restless
), but the actress really impressed me in her scenes where Lily blasted Chloe (
Elizabeth Hendrickson
) and Billy (
Billy Miller
) about their dirty, little baby secret this past week. For the first time in awhile it felt like Khalil was holding her own and even showed that she has the potential to make the character every bit her late mother's daughter. Finally, I remembered why I enjoyed the character and actress so much during her initial teen storyline stint opposite
Michael Graziadei
. Khalil further impressed me in a recent
interview with Michael Fairman
, where she had high praise for new boss
Maria Arena Bell
, proving she didn't drink from the LML kool-aid and actually knows the difference between good writing and bad writing for her show.
Michael Fairman: Have you noticed a difference in the scripts under Maria Arena Bell and the new regime? READ MORE
By Jillian Bowe on December 02, 2008
Interesting things are happening with The Young and the Restless coming 2009.
According to Maria Arena Bell, Victoria Rowell (Drucilla) is not coming back and there aren't any plans for her to return either.

Katherine: Her return from the dead is going to be complicated.
Christine: The lawyer formerly known as Cricket (Lauralee Bell) will return to Genoa City.

Nuptuals: A extravagant wedding is going to be organized for two main characters in the Spring
Death: A central character will bite the bullet in a stunning way.
Rumor: Adam and Heather on the way out? That's the word from Soap Opera Weekly, once the duo get married. Keep in mind its a RUMOR and not fact.
Coming up: A wedding planner for Adam and Heather makes their way onscreen on Dec. 12.