Marie Wilson
By J Bernard Jones on May 30, 2009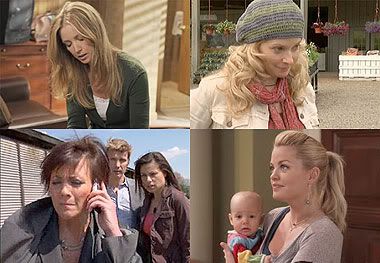 AUTHOR'S DISCLAIMER: The title of this blog entry is solely a reference to the writing styles of the shows mentioned and nothing more.
"The effect of drinking a Pan Galactic Gargle Blaster is like having your brains smashed out with a slice of lemon wrapped round a large gold brick." — The Hitchhiker's Guide to the Galaxy, Douglas Adams
That description of what is known as the best fictional alcoholic drink in the known universe is exactly how I feel watching a few of my favorite daytime dramas these days. Unlike that improbable drinky drink, this is hardly a compliment. There is something really odd going on all over the soap dial with the ham fisted lack of subtlety and general narrative blundering going on.
In a couple of recent entries, I pointed out how All My Children's "Who Killed Stuart (Not Adam) Chandler?" murder mystery has been marred by a lack of, well, mystery. As I said, what had the potential to be a great whodunit has been turned into the soap opera equivalent of Clue, one which is losing my interest very rapidly, especially when compared to increasingly delicious and twisted "Who Killed Edmund Winslow?" whodunit concurrently airing on Guiding Light. The latter show is peeling back layers and layers of motive and opportunity, while the former is peeling like an onion: it is making me cry. As it happens, AMC isn't the only egregious offender of hitting us over the head with the narrative equivalent of a slice of lemon wrapped around a large gold brick these days: the other two are As the World Turns and, shockingly and in some circles blasphemously, One Life to Live. READ MORE
By J Bernard Jones on February 20, 2009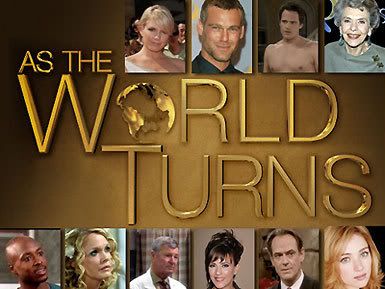 As the World Turns is something of a mystery to me these days. I haven't been blogging regularly about the show because, honestly, I am kind of flummoxed about what to actually write about from day to day.
I love ATWT. The show is blessed with some of daytime's strongest actors. In this age of massive cost cutting, ATWT found an arguably better production alternative than Procter & Gamble sister show Guiding Light. Speaking for myself, I find most days, most characters, most stories and most events to be sufficiently captivating to keep me coming back.
Nonetheless, something is badly amiss in Oakdale. The usual criticisms of ATWT are all-too-familiar: far too many recasts, underused vets, storylines that turn on a dime, compressed storytelling and ever shrinking production values to name a few. While those issues are real and important, they are only symptons of several larger problems that encapsulate the issues that I, other Daytime Confidential bloggers and commentators all over the internet have found themselves dismayed about over the last several months. After trying to put a finger on these issues while attempting to "figure out" what's going on at ATWT from a larger perspective, several things have jumped out as serious structural flaws, like a cracked foundation in a beloved old home. READ MORE
By Mark on December 16, 2008
This week's As the World Turns promo. Let's hope Meg stays away from Paul for good this time.
By Mark on December 06, 2008
By Mike Jubinville on November 25, 2008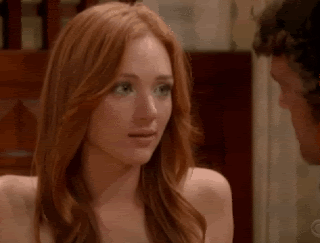 As the World Turns
just added Josie Driver (
Kristen Connolly
) to the long list of lackluster storylines, unsurprising twists and uninspired dreck that parades across my TV screen every afternoon. The common thread between 2006 and 2008 is pretty obvious to most viewers, but I can't imagine the casual viewer who tunes in on their occasional day off who wonders if this has been going on for the last two years.
I wasn't quite sure how this storyline was going to play out, but it was clear that Josie was a woman with an unknown past who resembled Dusty's (Grayson McCouch) ex-wife Jennifer (Jennifer Ferrin). The quest for Josie to find her lost memory would have been the most interesting aspect for me. My Josie would have wandered into Oakdale, with someone spotting her resemblance to Jennifer, searching for answers to her past. Her connection to the canvas would have come in the form of Jennifer's family and would progress from there (any more fanfic would blow my main point). READ MORE