Mark Consuelos
By Jamey Giddens on November 08, 2008



The Mighty O, along with All My Children grad Mark Consuelos, Gayle King and Ali Wentworth (How much you wanna bet they are being groomed for a coffee talk morning program from Harpo?) premiered the new Barack Obama tribute song/video "It's A New Day" from The Black-Eyed Peas' Will.i.am today.I could keep typing here about how awesome this is, but the above clip speaks for itself.

By Luke Kerr on October 10, 2008
Mark Consuelos showed up as a tough guy cop last night on Ugly Betty and provides a great scene for today's Caption This. Take your best shot.
By Luke Kerr on October 06, 2008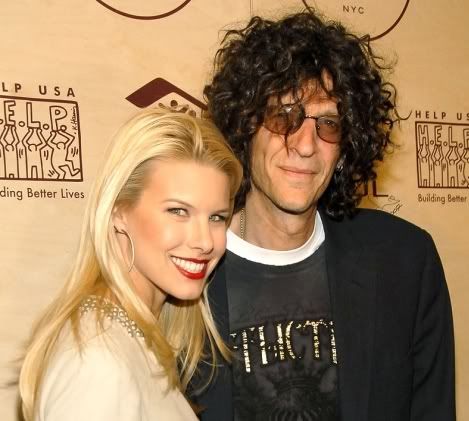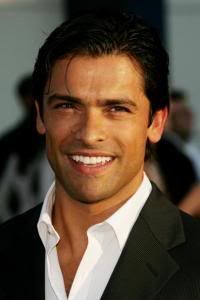 Earlier this summer we reported that
Mark Consuelos
would be
marrying
shock jock
Howard Stern
and fiancé Beth Ostrosky. Well, the big day arrived over the weekend.
The wedding, attended by other big names such as Kelly Ripa, Joan Rivers, Barbara Walters, Billy Joel, Katie Lee, Jimmy Kimmel, Chevy Chase, Robin Quivers, John Stamos, Donald Trump and Sarah Silverman took place on Friday at the Le Cirque restaurant. Fox Sports' Jillian Barberie also attended the wedding and talked about it on Fox NFL Sunday. Check out the Fox NFL Sunday clip and an Entertainment Tonight clip of the stars arriving at the wedding after the jump. READ MORE
By Luke Kerr on August 04, 2008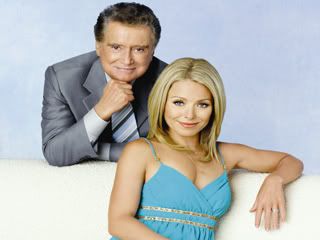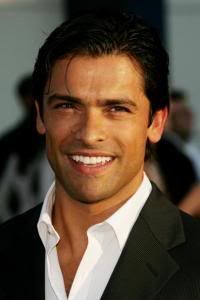 We might as well start calling
Ugly Betty
"The Ripa Hour". On the heals of word from
Entertainment Tonight
that Mr. Kelly Ripa,
Mark Consuelos
, will be appearing in at least three episodes of the ABC hit series comes news from
E! Online
that
Regis Philbin
and
Kelly Ripa
will be making a cameo on the September 25th premiere of
Ugly Betty.
By Luke Kerr on July 16, 2008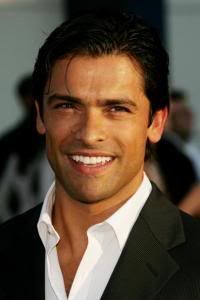 Could former
All My Children
star Mark Consuelos be marrying
Sirius
shock jock Howard Stern and finance Beth Ostrosky? According to
MarksFriggin.com
and their blow by blow transcript of the
Howard Stern
show and this
clip
found on Sirius, that may very well be what will happen. Here is a quote from the transcript.
Lisa said that she ran into Mark Consuelos and he is an ordained minister so he will be able to perform the ceremony. Howard said that they sat down and thought about who they wanted to marry them and they're not into the whole religious thing. He said that Beth told him that she wanted Mark to marry them. Artie thought that was kind of strange. He said that broads melt when they hear that guy's name brought up. He thinks that it's going to be competition for Howard. READ MORE
By Luke Kerr on May 28, 2008
Consuelos, Mark Consuelos. Seeing Mr Ripa looking all dapper in a tux can't you just imagine him as James Bond? Imagine it. Mark as James Bond and his wife
Kelly Ripa
as a "Bond girl?" If they didn't want to do an actual action movie maybe they could do a James Bond spoof since both are so great at comedy?
Which sort of leads me to a fun topic for discussion.
If you could cast a current or former daytime star as the lead in a major movie, who would you cast? What about As the World Turns' Mick Hazen (Parker) as Harry Potter, One Life to Live's Kristen Alderson (Starr) as Hermione Granger and former General Hospital star Dylan Cash (Michael) as Ron Weasley? Now I just have to figure out who I'd cast as Voldemort and Dumbledore.