Maura West
By Luke Kerr on July 06, 2009
By Mark on June 22, 2009
This week's promo for As the World Turns.
By Mark on June 17, 2009
Maura West has given birth to her fifth child, a baby girl. It's her fourth child with husband Scott DeFreitas (ex-Andy, As the World Turns). Congratulations to Maura and Scott and their family!
By Luke Kerr on May 20, 2009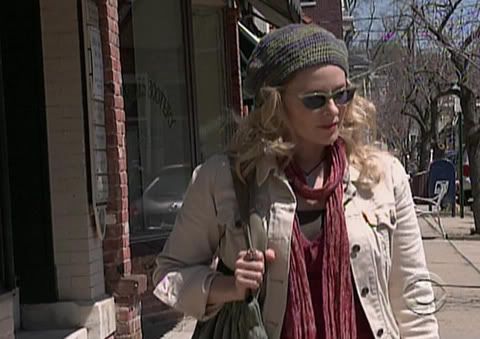 Cady McClain
returned to
As the World Turns
and it looks as if the story could end up being all about Paul, yet again. I pray that the show abandons anything and everything Rosanna might have to do with Paul, asap. The Cady McClain version of Rosanna I fell in love with was the
Hogan Sheffer
version. She was confident, in charge and a backbone. She was one of my favorite
As the World Turns
characters. That was years ago. The last time Rosanna appeared all those great qualities had disappeared. Hopefully "the third time is the charm" and Rosanna finds her spine. I'm not sure I can watch this once great character pulled back into the Vortex of Suck.
Once upon a time Rosanna would have been the perfect character to fill void left by Carly's absence, while Maura West took maternity leave. Today that isn't a certainty. Of course it isn't McClains fault As the World Turns is in shambles, but Rosanna's return will either make the show's problems more glaring or provide an opportunity to rebuild. More pictures after the jump. READ MORE