Megan Ward
By Regan Cellura on March 10, 2009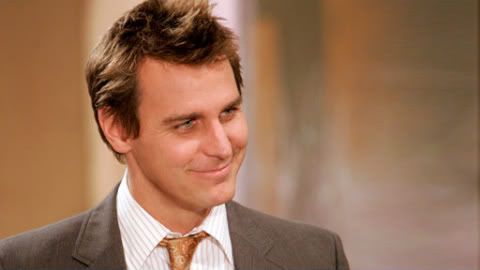 Here's the Scoop! 03.10.09
Who finds out next about Claudia's involvement in Michael's shooting? Ric? Jax? Both? RUMORS say Ric will find out but it MAY not stop with Sonny's brother. Remember I mentioned way back when that Jax MAY be learning the truth and keeping it to himself? Would that cause trouble for the reunited CarJax? Just yesterday we talked about them being OK but I also mentioned that when Sonny is involved, Carly usually gets sucked back into the vortex. IF and when Jax finds out about Claudia ordering the hit that sent Michael into coma-land, would he tell Carly or keep it to himself? That earlier mentioned vortex MAY have Jax stopping himself as he's afraid that telling Carly what he knows will send her straight to Sonny and into his life. Who tells Jax? SPOILERS say it's Olivia who gets her boss the DVD. That's rich considering she torched the one Kate had during the crisis. READ MORE
By Jamey Giddens on March 06, 2009
DC's
Regan
has been
talking about
possible casting drama taking place at
General Hospital
ever since news of the massive ABC pay cuts first
broke
. Now comes
news from TV Guide Canada's Nelson Branco
that the jobs and/or contractual statuses of
Leslie Charleson
(Monica),
Megan Ward
(Kate),
Greg Vaughan
(Lucky)
and
Rebecca Herbst
(Liz)
are on shaky ground and that
Rick Hearst
's (Ric) future with the soap isn't looking to bright either. I'd love to say I'm surprised, but I'm not.
Charleson plays a Quartermaine, and GH has made it all-too clear how they feel about this insanely-popular family. In recent years they've killed off Emily, Alan and Justus and wrote out Ned and Dillon, plus Charleson is over 40 and we know how
Brian Frons
feels about older actors on his soaps!
READ MORE
By Regan Cellura on March 05, 2009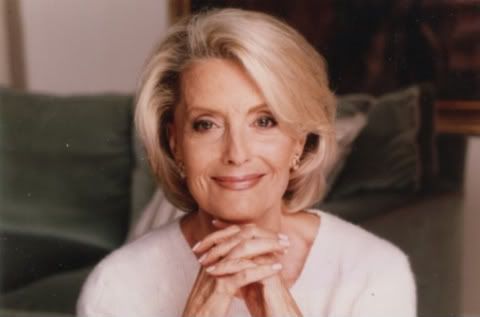 Here's the Scoop! 03.05.09
We're going to make today a Q & A day. Tomorrow will be an off day unless my new internet is hooked up early enough to blog. Ask away and I'll answer what I can.
So Luke loves the Cassadines and he always calls for a resurgence of all things Cassadine and to most that means their evil ways. Nikolas is always seen as the good Cassadine and I'm still trying to figure out what kind of Cassadine Alexis is supposed to be. They seem to forget that Sam is a Cassadine which sucks for the Sam fans but is ok by me. Apparently a RUMOR is out there that the ultimate Cassadine is returning. Helena! This RUMOR say Constance Towers MAY be returning in April. Why the return? I'm not sure but ever since Natalia Livingston returned as Rebecca and not as fan favorite Emily Quartermaine fans have been clamoring for Rebecca Shaw to really be Emily and have said Helena should be involved in the fake death. Word of Caution… the Helena RUMORS supposedly are coming from SID and while it's a great mag sometimes their RUMORS are more miscommunication than actual facts. READ MORE
By Regan Cellura on March 04, 2009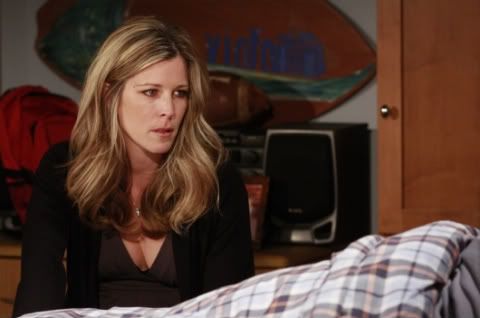 Here's the Scoop! 03.04.09
Michael's waking up but will he have a new face? Those clips in the promos are old shots as someone pointed out and all SPOILERS point towards a SORAed Michael Corinthos coming our way. Could be why Michael's face isn't in this batch of SPOILER pics.
Who will make the decision to go ahead with the risky procedure to wake Michael up? Yesterday I SPECULATED it would be Carly who gives the final go ahead and really, with no rights to his son, Sonny has no say. Carly, Jax and Sonny all meet with Patrick.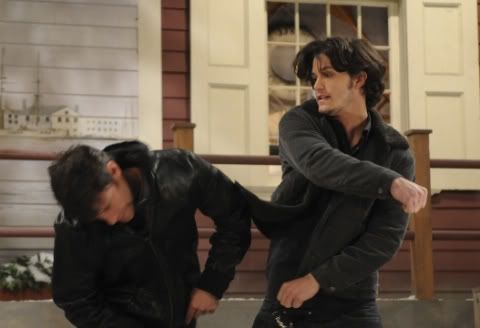 Ethan starts meeting the rest of PC.
He meets Lulu at the Haunted Star. Lucky MAY be coming to NotEmily's aid when the three are on the docks and Ethan punches Lucky! RUMORS have Elizabeth meeting the newbie as well and telling him he reminds her of someone. Don't forget, Robin also meets Ethan and tells the drifter she has no children.
READ MORE
By Regan Cellura on February 12, 2009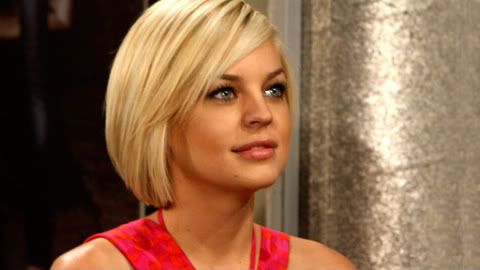 Here's the Scoop! 02.12.09
There really isn't much to dish on this morning. Be sure to check the comments for any updates. Here's what I got for ya.
Maxie's dream… The dream episode will be the week of the 23rd. This will most likely have something to do with the storyline for the Go Red Campaign. Maxie must step in to replace the model at the last minute and remember JoMax fans, Johnny is said to be her date to the event. Maxie and Lulu will be working together. Is this just a set up for when Lulu finds out about Maxie and Johnny?
Maxie sneaks into the burning hospital looking for Spinelli… Johnny goes in to save Maxie… Sam and Jason rescue the Jackal.
Winnie… She gives Spin the heads up on who the real evil-doers are.
Carly and Jax seem to be on the right path and RUMORS have them "reconnecting" after the crisis. But what about those RUMORS that Mr. and Mrs. Jacks still have trouble ahead? Will it involve Olivia?
Sam is up against Trevor… Is this how she winds up dangling from the top of GH? Trevor gets one last shot in at his son before he dies. Will he reveal a secret like OLDER RUMORS said? READ MORE
By Regan Cellura on January 08, 2009
Here's the Scoop! 01.08.09
ABC's official word on the stunt hitting GH:
NO ONE IS SAFE... THE CLOCK IS TICKING... A DISASTROUS CRISIS HITS ABC'S "GENERAL HOSPITAL"
Viewers Will Need to Watch Each Episode as Clues Are Revealed After Time Is Turned Back; Storyline Will Coincide with the Return of Emmy® Winner Natalia Livingston to Port Charles
On the Thursday, January 15 episode of ABC's award-winning "General Hospital," Dr. Patrick Drake (Jason Thompson) will rush into the operating room yelling to colleagues Dr. Monica Quartermaine, Dr. Matt Hunter, Nurse Elizabeth Webber and Nurse Epiphany Johnson, among others, to stop a pending surgery with a mysterious patient. Without giving away much else, the clock will be turned back nine hours and each subsequent episode for the next nine days will begin with scenes that will reveal more clues to what is about to happen in the hospital. On Wednesday, January 28, the reason for Dr. Drake's ultimatum to his staff will be revealed and, from this point through February, medical staff, patients and visitors will be affected as a major disaster will strike the corridors of the hospital and make its way throughout Port Charles. In addition, this medical crisis storyline will coincide with the anticipated return of Emmy® winner Natalia Livingston as Rebecca, an entirely new role, on January 15. Both announcements were made by Brian Frons, president, Daytime, Disney-ABC Television Group. READ MORE