Melissa Archer
By Luke Kerr on February 13, 2009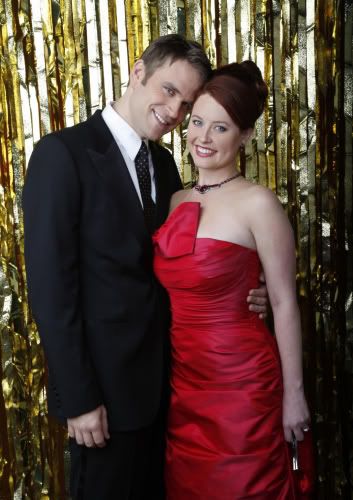 Which is your favorite couple: Jared & Natalie or Antonio & Talia?
By Luke Kerr on January 30, 2009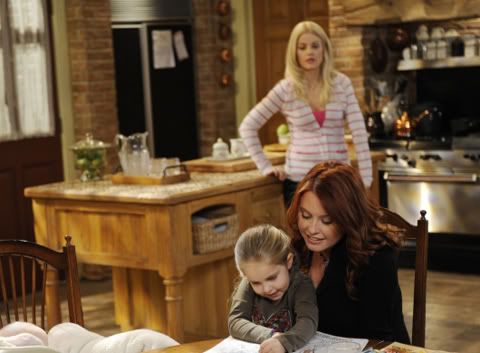 It looks as if an all out war could erupt at any moment between Natalie (
Melissa Archer
) and Jessica (
Bree Williamson
) over who should care for Jessica's daughters. Honestly, as much as I love Tess I'm sort of leaning towards Natalie for at least six months.
Who do you want to care for Jessica's children?
By Jamey Giddens on November 26, 2008
Okay you knew it was coming. Now that the Idiots In Charge of The-Soap-Opera-Formerly-Known-as-Days-of-Our-Lives have let the phenomenal
Blake Berris
go, I decided to start out doing a Wishful Casting about where Berris should end up, but it turned into more of an analysis of which soaps are managing to set things up for their next generation the right way, and which ones are getting it wrong, dead wrong.
Much of the daytime industry is experiencing a serious drought in terms of talented, young stars who can actually, you know, act. Save for The Young and the Restless, One Life to Live and General Hospital, the under 30 set at most soaps is pretty much comprised of rejects from the Pamela Anderson School of Acting and Pantomime. I'll start with the soaps in most need of help and work my way up. READ MORE
By Luke Kerr on November 14, 2008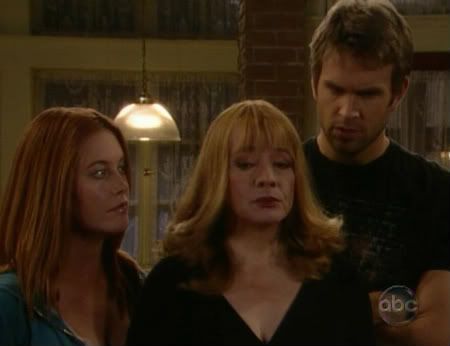 I saved this picture from the other day because it reminded me of the devil on one shoulder of Tina (
Andrea Evans
) and an angel on the other shoulder. Take your best shot at this Caption This.
By Tina on October 08, 2008
Great News!
Melissa Archer
(Natalie) has inked a deal with
One Life to Live
. According to
Soap Opera Digest
, the actress will be staying put in Llanview.
"I renegotiated last Friday," Archer tells Soap Opera Digest. The actress is remaining hush-hush on the terms of her new contract.
By Luke Kerr on September 15, 2008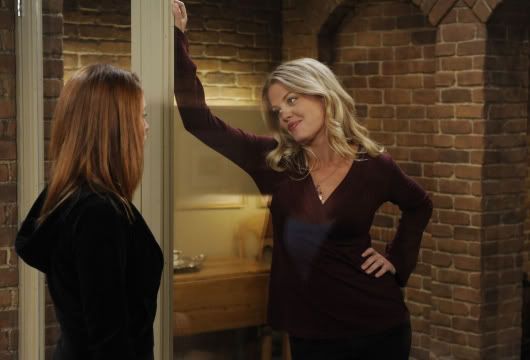 I must admit, up until last week I hadn't been that enthused with the return of Tess (
Bree Williamson
) to Llanview. Yes, there were moments of brilliance but overall I hadn't bought into the story. Maybe it's that this version of Tess felt like much more of a caricature than the original incarnation but something just seemed "off."
Then last week Tess locked Natalie (Melissa Archer) in the basement of Llanfair and let loose on her twin and for the first time since Nash's funeral and the return of Tess I bought into her pain, agony and hatred.
Both Archer and Williamson put in great performances last week and deserve credit for giving the revelation of Tess return to Natalie their all. Kudos.
For all I know I could be in the minority and everyone else has been loving Tess' return but I thought it would make a good poll.

Have you been enjoying Tess return since her return or have you just recently started enjoying the Tess storyline?