Michael Fairman
By Darren Lomas on March 11, 2009
Michael Fairman
has just published another excellent interview on
his site
. He talks to powerhouse actress
Michelle Stafford
about the Phyllis/Nick/Sharon dynamic on
The Young and the Restless
and how she'd like to see Phyllis handle the situation. Perhaps more surprising is what The Stafford discovered after following
Lynn Marie Latham
's advice to check out the internet message boards.
On Sharon's breakdown: READ MORE
Phyllis didn't think Sharon was a strong or worthy opponent. She didn't think Sharon was very smart. In her head, she knew Sharon was a tramp. This is all in Phyllis head. This is not how I feel. I really want the "Shick" and "Phick" fans to know I am speaking from my character's viewpoint. Phyllis thinks that Sharon is a tramp and really needy, and goes to the only man she knows that can help her. She can't stand on her own. So she is enjoying saying, "Look, see? She is being the person I knew she was."
By Jillian Bowe on March 01, 2009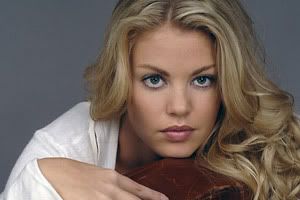 One Life To Live
star
Bree Williamson
(Jessica) recently had a chat with
Michael Fairman
about her alter ego's reign of terror. The actress also discussed her take on dueling sisters storyline with Jessica and Natalie (Melissa Archer).
MICHAEL: We learned awhile back, the awful truth that Jessica did want harm to come to her sister Natalie, and that was not just Tess wanting that. Did you know that it was going to be written that way? Jessica just stood back and let all of the awful torture that Tess did to Natalie and Jared happen!
By Jillian Bowe on February 05, 2009
Once again
Michael

Fairman
from
On Air On Soaps
has gotten the 411 on your favorite soaps and their stars. The soap journalist had a no holds bard chat with
The Young and the Restless
ac
Eric

Braeden
(Victor) and asked him about the firing of
Don

Diamont
(Brad).
MICHAEL: What are your thoughts on Don Diamont (Brad) being 'let go', since he had been part of the Genoa City canvas for so long?

ERIC:I was very sad about that, to be quite frank with you. He did some of his best work in the last months, where he played the 'shifty' guy and the bad guy and you don't know quite what he is up to. I think he played that extremely well. I always think that's a mistake to let people go that have been part of the fabric as long as he has been. Furthermore, he was related to people on the show, and personally, I think those things are a mistake. If you want to want to save money, then cut down on hiring new actors. READ MORE
By Jillian Bowe on February 03, 2009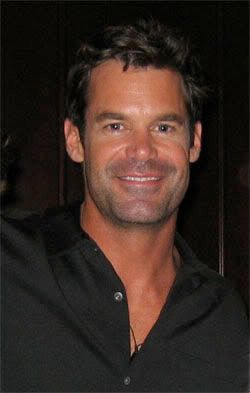 On-Air On-Soaps sleuth
Michael

Fairman
sat down with and got a lil' dirt from
One Life to Live
scene stealer
Tuc

Watkins
(David) on the revelation that his character is the long lost son of Texas bad boy millionaire Asa Buchanan (
Phil Carey
):
MICHAEL:

Will David finally find out this time out, that he is really Asa Buchanan's son?

TUC:

You know, they have been teasing this story for eternity. Talk about dragging out a story! Even by soap terms, it's taking a long time. I remember when the previous head writer was there and I went back under contract for three years starting in 2003. They told me, "We are going to reveal you are Asa Buchanan's son." I thought," That's cool, because he is the patriarch of the show, and that means I will be working a lot!" Well, I tell you now, it is going to be revealed, but it is six years later! This is 2009! READ MORE
By Jamey Giddens on December 13, 2008
Looks like
Joshua Morrow
(Nick) and
Sharon Case
(Sharon) are as sad to see veteran actor
Don Diamont
(Brad) exit
The Young and the Restless
as we are. The ageless supercouple recently talked with
Michael Fairman
for an interview with
TV SOAP Australia
and the subject of Diamont's departure came up. Here's what Morrow had to say:
I think it's a big loss, Don is part of the old guard. He is like a piller there. What ever translates on the screen as his character, in real life, he is one of the most giving, considerate people on the planet. It's tough. He has a big family. Story-wise in daytime the landscape is changing, and every show is going to make difficult decisions, and it will make people upset and sad, and they could lose their jobs. It is so unfortunate that it happened to Don. He is a guy that I respect and I am saddended by this."
Case added this about losing her onetime leading man: READ MORE
By Jamey Giddens on October 21, 2008
Soap journo
Michael Fairman
just posted a revealing interview with
Adam Grimes
(Dr. Kyle Julian,
General Hospital: Night Shift)
at
MichaelFairmanSoaps.com
. The Q&A comes just in time for tonight's season finale of the much-acclaimed SOAPnet series. Fairman caught up with soap's newest sensation for his "Soaps and the City"/AIDS Walk Los Angeles interview series. Click
here
to find out if Grimes thought Kyle fell too quickly for
Chad Allen
's Eric and for juicy sneak peeks about tonight's episode. The season finale of
General Hospital: Night Shift
airs tonight at 11 PM EST/10PM C.