Michael Graziadei
By Luke Kerr on June 18, 2009
On today's
The Young and the Restless
were checking into the disappearance of their cash, searching Daniel's apartment and Kevin's coffee house. What do you think of this storyline? Who could be framing Daniel? Could it be this
person
?
By Luke Kerr on June 11, 2009
Poor Daniel Romalotti (
Michael Graziadei
) can never seem to get a break. Between porn addictions and panting forgeries this boy just doesn't know how to stay out of trouble. Of course it could be worse. He could have had to wear a chipmunk costume.
By Jillian Bowe on June 08, 2009

Well look who's out of the Y&R storage room!
By Jamey Giddens on May 22, 2009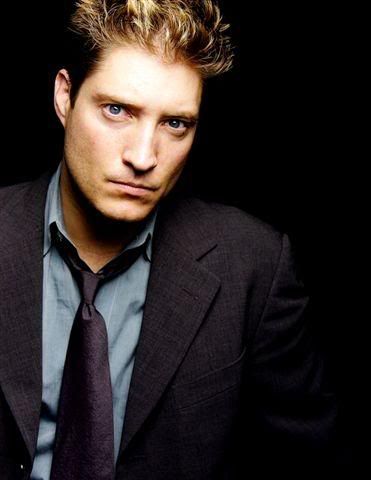 Remember when I told y'all Daytime Confidential was hearing
rumblings
that
Sean Kanan
would be resurrecting his wildly popular Deacon Sharpe character, not on
The Bold and the Beautiful
, but on
The Young and the Restless
? Several websites and even the actor himself (I ain't trippin' he had to protect himself, just glad to get Deacon back!) denied it was happening. Guess what, I was right all along!
TV Guide Canada
'
s
Nelson Branco
reveals in this week's Suds Report his moles tell him Kanan is indeed joining Y&R. Hmm, could Deacon be the one behind Daniel's (
Michael Graziadei
) involvment in the art theft ring? Oh, and not to brag, but y'all do remember I'm the one who
suggested the crossover
right?
By Jamey Giddens on May 07, 2009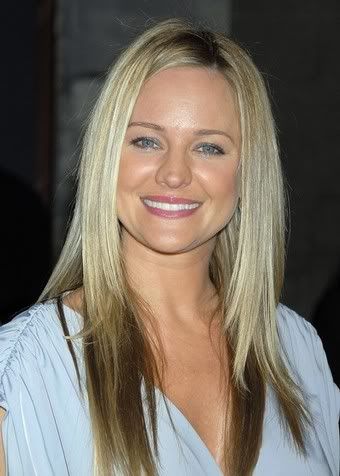 Okay, so anyone who listened to those Top 10 Ways to Improve This Soap or That One episodes of the Daytime Confidential podcast knows how I feel about stunt casting. Generally, I hate the concept. Especially if a soap is already smelling up the joint like a backed up port-a-potty at the Four States Fair.
Who cares about seeing some Nascar driver or Donald Trump when the soaps that brings them on aren't using the vets we know and love and are telling recycled, tired stories? However, when a soap is firing on all cylinders, telling good, juicy, character-driven tales of love, lust, and, okay, the occasional chipmunk (nobody's perfect), that the majority of the fans are enjoying, then I don't mind them having a little fun with casting. That's why I think The Young and the Restless should bring on talk show host/baby daddy-figurer-outer Maury Povich for a dream sequence starring Sharon Newman Abbott (Sharon Case)! READ MORE
By Jamey Giddens on May 03, 2009
My boy
Na' Vell
over at Buzz Worthy Radio is preparing two soaptastic inteviews for you guys on Monday. At 4:30 pm ET he's interviewing Oakdale's favorite cougar
Kelley Menighan Hensley
(Emily,
As The World Turns
). Then when the lights go down, at 10 pm ET, he'll be talking with the in demand actor who brings Y&R's resident bohemian Daniel Romalotti to life,
Michael Graziadei
. Hey, wouldn't it be hot if Emily crossed over to Y&R and cougar scratched Daniel? Make it happen Na'Vell!