Michael Park
By Jillian Bowe on September 17, 2008
Carly becomes Cupid for her one true love?

By Luke Kerr on September 15, 2008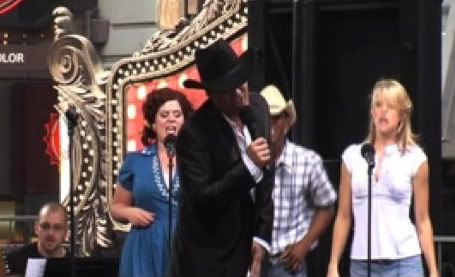 Check out
As the World Turns'
Michael Park
performing
as part of the Broadway show
Pure Country
. Who knew he was a little bit Country? Does this mean
Maura West
is a little bit Rock and Roll?

Thanks to MarkDutch Viewer for the tip!
By Luke Kerr on September 10, 2008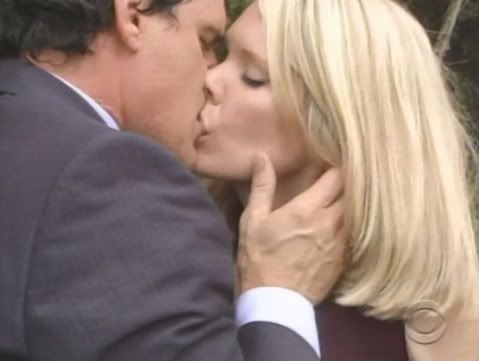 Without question, Jack (
Michael Park
) and Carly (
Maura West
) are one of the major reasons I watch
As the World Turns
on a daily basis. Unfortunately, the Snyder gene pond suffers from the same "We're more upstanding than you, no matter what we do" DNA strand that Pine Valley's Martin family is inflicted with. This is what makes Jack and Carly's relationship so frustrating.
Anyone who has watched As the World Turns for any length of time knows that, no matter how well intentioned, Carly screws up and makes bad decisions in life and love on a regular basis. Sure Carly is no saint, far from it, but Jack knows this and yet time and time again he's rebuffed her, telling her that no matter how much he loves her she is bad for him.
What is so infuriating about a one Jack Snyder is that, even though Carly will never and could never be as upstanding as he is, the moment Carly finally moves on and establishes herself as an independent woman, or heaven forbid fall in love with another man, back comes Jack to once again inflict emotional trauma on Carly. READ MORE
By Jamey Giddens on July 19, 2008
It's official,
As The World Turns
is BACK! I just caught up on last week's episodes and to borrrow from the
Gossip Girl
viral media campaign, OMFG. It is been so long since I've been glued to my seat by a rich, complex, character-driven helping of heaping good daytime drama.
Carly and Holden: An Affair to Remember
The explosive climax (te he he) of Carly and Holden's affair spun off several believable story threads featuring characters we know and love like Brad and Katie, Jack and Janet, Luke, Noah, Parker and Janet. Who knew soaps still knew how to do umbrella stories that don't involve serial killers, explosions or memories on a disk?
Giving props where props are due
There are so many people to give kudos to for these amazing episodes that it's hard to know where to begin. Maura West is arguably the best actress on her network as she continues to prove day in and day out. READ MORE
By Luke Kerr on July 08, 2008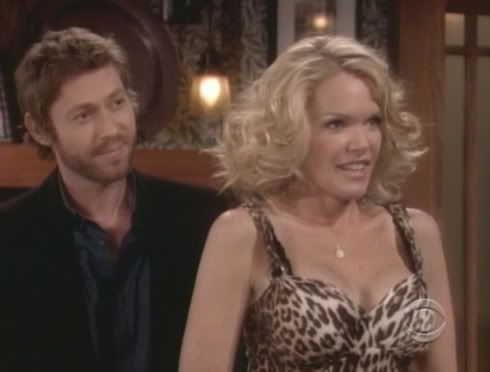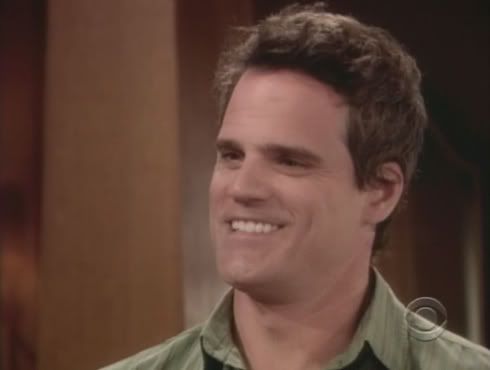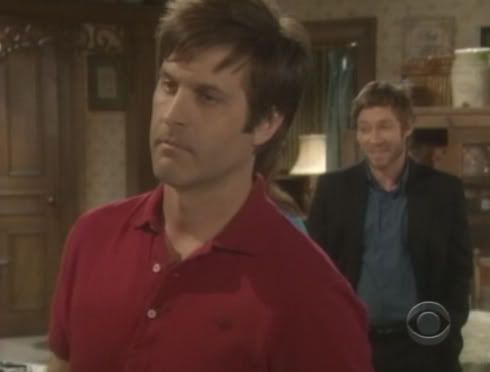 Who knew that stoking the Snyder family fires could be so entertaining? Seriously, just when I thought the Jack/Carly/Holden triangle would prove explosive, all of a sudden As the World Turns decides to fan the flames of this potentially dangerous storyline by throwing fuel on the fire and adding a third man to the mix, Neal Stokes (Michael E. Rodgers).
Neal is decisive and knows exactly what he wants, Carly. It's obvious he wouldn't mind "stoking" her fire all night long and maybe even all day, given the opportunity. Unlike the beer swilling, chest thumping Snyder boys he is unregrettably honest which has Jack trying to mark his former home and wife like a territorial tiger and Holden bristling like a puffer fish in panic. READ MORE
By Luke Kerr on April 30, 2008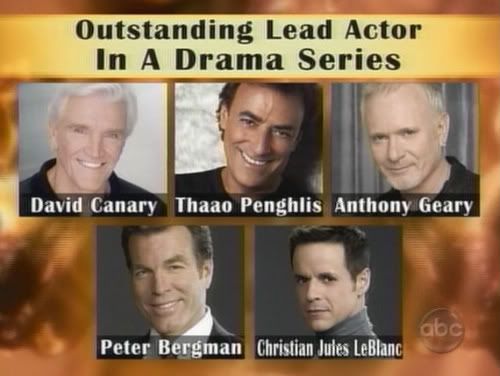 Congrats to David Canary, Thaao Penghlis, Anthony Geary, Peter Bergman and Chistian Jules LeBlanc. May the best actor out of this talented category win.
I'm not sure if there's to much to say about these nominees other than how great it is for Days of Our Lives to have a lead actor nomination for Thaao Penghlis. I am a bit surprised that As the World Turns' Michael Park didn't receive a nomination this year. He's had some great work. Many had said that this was As the World Turns' Jon Hensley's best year in years so it wouldn't have surprised me if he got a nomination. Unfortunately for him he didn't.
What is there to say about General Hospital's Tyler Christopher. He had the best work of his career last year and after having spent years in the Supporting Actor category it is understandable that he would want to try and break into the Lead Actor category with his best work. Unfortunately for Christopher breaking into the Lead Actor category isn't easy. The last actor to successfully make the transition from Supporting Actor to Lead Actor was the Young & Restless' Christian LeBlanc who won his first Lead Actor award in 2005 and then again last year. LeBlanc is nominated this year.
After the death of Asa on One Life to Live I fully expected Robert S. Woods to get a nomination. His scenes with that cowboy hat in the barn were heart wrenching and should have made him a shoe in for a nomination.
Looking at the prenominations list below and comparing it to the nominees above is there anyone who you feel is missing from this list or who should be on it instead of someone else?
Outstanding Lead Actor Pre-Nominees
AMC: David Canary, Thorsten Kaye, and Michael E. Knight
ATWT: Scott Bryce , Jon Hensley , and Michael Park
B&B: John McCook, Ronn Moss, and Jack Wagner
DAYS; Stephen Nichols, James Scott , Thaao Penghlis, and Peter Reckell
GH: Steve Burton, Tyler Christopher,and Anthony Geary
GL: Ricky Paull Goldin, Robert Newman, and Ron Raines
OLTL: Michael Easton, Robert S. Woods, and Jerry verDorn
Y&R: Peter Bergman, Eric Braeden, and Christian LeBlanc